View this post on Instagram
Last we've talked about Katarina Rodriguez, she announced her official candidacy for this year's Miss World Philippines pageant. She's been pretty low-key about her journey but it seems like everything is going smoothly.
She has released the official headshots for the pageant through her Instagram account, with the caption, "Thank you @msworldphil for yesterday's press presentation and to all the people who came out to support the other girls and myself. My heart is so full. From your candidate #27."
She also shared what went down at the press presentation through Instagram Stories and Twitter. See her own the runway while wearing casual jeans and a tied shirt, and then again in a yellow bikini.
How can you not support this queen?? @KatarinaRodri you're slaying!!! Sayang I wasn't able to watch it live ?#KatarinaForTheWorld #KatarinaSonjaToSanya pic.twitter.com/tc1VWmAJxL

— pattie (@pattiecdg) September 11, 2018
LOOK: Pageant veterans @KatarinaRodri #KimDeGuzman & #ArianneCalingo during the #MWP2018 press presentation at @rwmanila Finals on Oct7 @inquirerdotnet @Inq_Lifestyle pic.twitter.com/LCLkvbZjZM

— Bamm Adina (@diyarista) September 11, 2018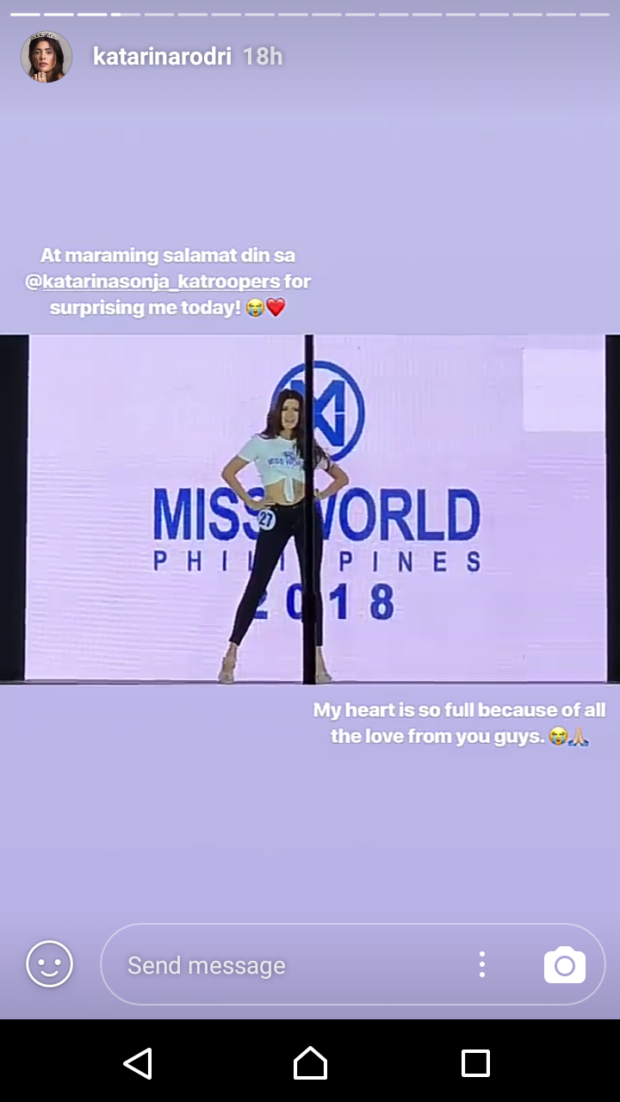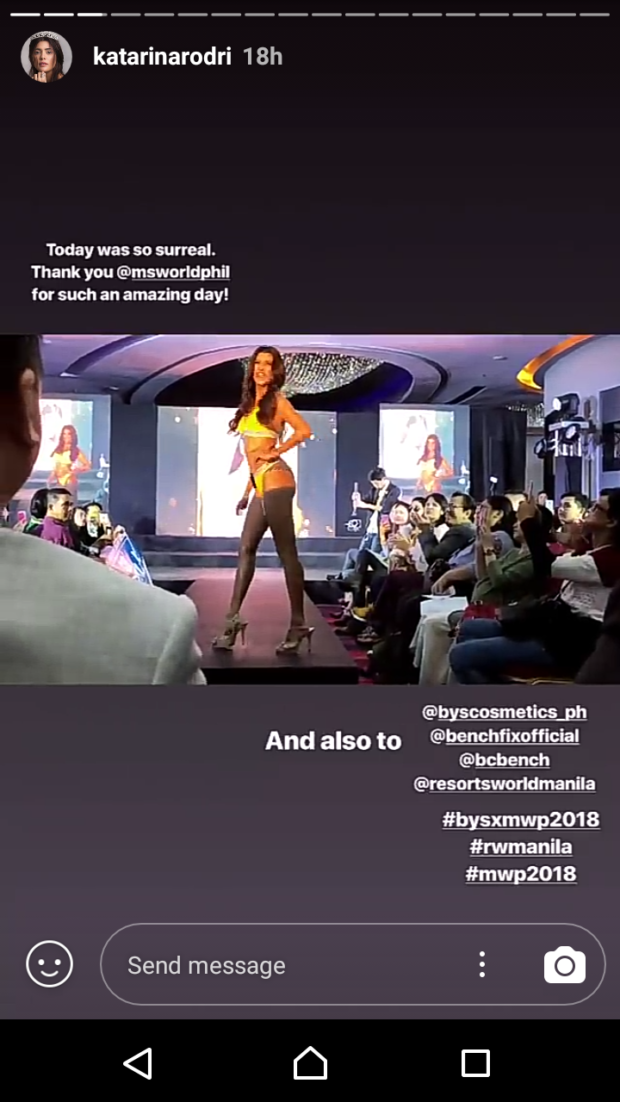 Will you be supporting her on Dec. 8?
Photo courtesy of Katarina Rodriguez' Instagram account
For the latest in culture, fashion, beauty, and celebrities, subscribe to our weekly newsletter here  
Follow Preen on Facebook, Instagram, Twitter, YouTube, and Viber
Related stories:
Will you be rooting for Katarina Rodriguez for Miss World Philippines?
Katarina Rodriguez shares the most important thing she learned at Miss Intercontinental
Help Katarina Rodriguez take home the Miss Intercontinental crown
Bb. Pilipinas Intercontinental 2017 Katarina Rodriguez will not give up her crown