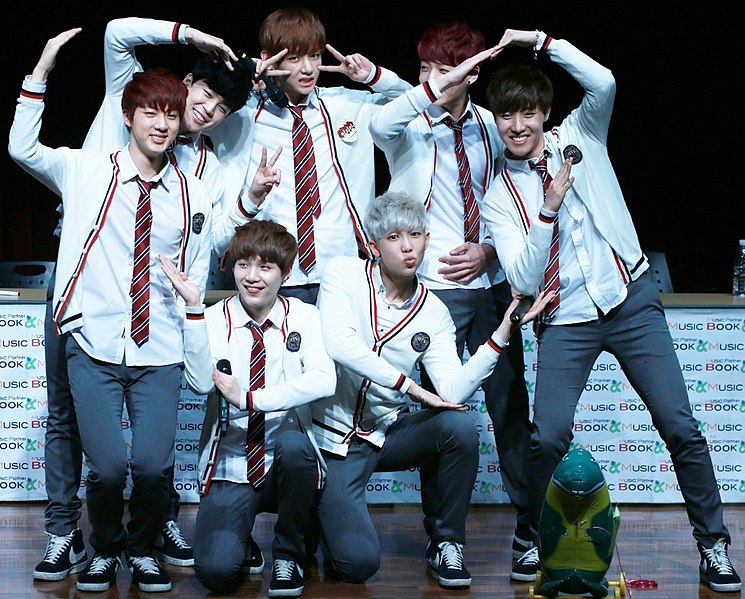 Super popular K-Pop group BTS, known for their music and great fashion sense, delivered a speech at the United Nations in New York, this was during the meeting targeted at youth issues. 
Last year, BTS started a campaign with UNICEF called "Love Myself," meant to empower children and teenagers, and most of all end violence towards them. The group's leader Kim Namjoon, also known as RM, delivered the speech and he was joined by the rest of the group on the podium. 
RM started his speech by sharing a story of how he started, when he was younger, he dreamed big dreams until he started caring about what others said about him. "In the intro to one of our old songs, there's a line that says my heart stopped when I was maybe nine or 10. Looking back, that is when I began to worry about what other people thought of me and started seeing myself through their eyes."
Soon enough, he tried to make himself fit into molds that others made and eventually losing his name and identity. But it doesn't end there—he found sanctuary in music and eventually, even if there were many hurdles, found himself again.
BTS' music has always been to encourage others and when they released several "Love Yourself" albums, their fans started responding and sharing their stories. 
Towards the end, RM encouraged everyone to "speak for yourself," no matter the background, no matter the skin color, no matter the gender identity. "What is your name? What excites you and makes your heart beat? Tell me your story. I want to hear your voice and I want to hear your conviction." 
If you want to listen to his whole speech, watch it below and it'll definitely inspire you. 
FULL SPEECH: Global pop sensation @BTS_twt speaks at the 73rd @UN General Assembly in NYC and helps to launch a new global youth initiative, "Generation Unlimited." https://t.co/dCuujVag6a#BTSonGMA #BTS pic.twitter.com/SArtpiIcBh

— Good Morning America (@GMA) September 24, 2018
[Vogue]
Photo by Toomuch940912 via Wikimedia Commons
For the latest in culture, fashion, beauty, and celebrities by subscribing to our weekly newsletter here. 
Follow Preen on Facebook, Instagram, Twitter, YouTube, and Viber
Related stories:
BTS' RM celebrates his birthday in true millennial fashion—via social media
How to cop BTS' fashion sense
BTS' sneaky exit at LAX has got the internet into a frenzy
6 reasons to start following K-Pop group BTS