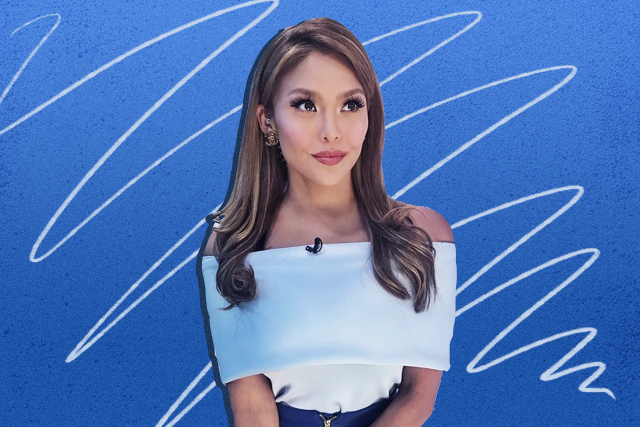 While trying to do my research on sexual harassment in the workplace, I've come to realize that sadly, there hasn't been enough dialogue here in the Philippines regarding this crucial issue. With the recent news of reporter Gretchen Fullido filing a sexual harassment case against her colleagues, however, it seems like that's beginning to change. Now, this particular case is sensitive because it involves some of the biggest names in the industry. Gretchen has given a brief side of her complaint, while one of the accused, Ces Drilon, denied the allegations. We do hope the truth will eventually come out. While this is ongoing and the verdict isn't out yet, it seems the public has already chosen their side of the battle. While we wait for further development in this case, this much I can say: Scrolling through people's reactions on social media, what I see is that, we as a country seem poised and ready for our own movement. More than anything, the people's reactions are an outcry against victim-blaming and sexual harassment in the workplace.
For instance, the #MeToo hashtag, as well as #IStandWithGretchenFullido is gaining momentum on Twitter, with netizens choosing to stand by the words of Gretchen against her bosses in the industry.
I hope this will provide the avenue to other employees to speak up about workplace bullying and sexual harassment. You go, Gretchen! #IStandWithGretchenFullido

— Dennis Enriquez (@denz_enriquez88) October 5, 2018
I'm with Gretchen Fullido!

DO IT FOR THE GIRLS WHO HAVE BEEN BLAMED FOR BEING VICTIMS, WHO HAVE BEEN HIDING, AND WHO HAVE BEEN QUIET.

Harassers' times are up
For today, for ever.

— يا فطووووووم (@Le_Dumbledork) October 5, 2018
#IStandWithGretchen
This must be a wake up call to everyone experiencing all forms of harassment and bullying in the workplace. People seem to make it normal to experience these kinds of behavior, and its time to finally talk about it. Lets not stop talking about this matter!

— M A Y A N G (@summarriane) October 5, 2018
..this is what bravery looks like..
My respect to this badass woman @gretsfullido#IStandWithGretchen #metoo pic.twitter.com/hVDj6audkk

— ?butterfly akish ???? (@butterfly_1204) October 6, 2018
Other celebrities and personalities, including Bianca Gonzales, Jerika Ejercito, and #MeToo advocate Ambra Gutierrez, turned to social media to express their support for Gretchen, too. Fellow reporter Karen Davila may not have expressed that she is siding with Gretchen outright, but she made it clear she is against any form of sexual harassment or victim blaming.
Yes, women should support women. But when its women involved in both sides, nawawala ang "babae ako" at nagiging "babae tayo". Mahirap. Ang mga involved lang ang tunay na nakakaalam ng katotohanan. But still, we do our best so that women support women.

— Bianca Gonzalez (@iamsuperbianca) October 7, 2018
Hanga ako sa tapang ni Ms. Gretchen Fullido. Sana'y lumabas ang katotohanan sa kaso at mabigyan ng hustisya. Nakakalungkot na may taong ginagawa itong isyu ng babae laban sa babae. Sa sitwasyon na ito, puro babae at LGBTQ ang involved, kaya sensitibo talaga.

— Bianca Gonzalez (@iamsuperbianca) October 7, 2018
NO to SEXUAL HARASSMENT. NO to any form of VICTIM SHAMING. Without prejudice to any of my colleagues, these values are eternal to my person.

— Karen Davila (@iamkarendavila) October 7, 2018
This is a disappointing case, but it could be the start of a movement. Let's start the dialogue on victim blaming and sexual harassment in the workplace, but just remember to do it in a healthy way. Instead of being hostile and resorting to mean comments that cross the line to bullying, let's try to keep things informative or civil at least. That said, I want to use this platform to remind you of RA 7877, known as the Anti-Sexual Harassment Act of 1995. Here, sexual harassment is defined as: "committed by an employer, employee, manager, supervisor, agent of the employer, teacher, instructor, professor, coach, trainor, or any other person who, having authority, influence or moral ascendancy over another in a work or training or education environment, demands, requests or otherwise requires any sexual favor from the other, regardless of whether the demand, request or requirement for submission is accepted by the object of said Act." Additionally, we've learned that "it is not necessary that the demand, request or requirement of a sexual favor be articulated in a categorical oral or written statement. It may be discerned, with equal certitude, from the acts of the offender." So as we stated in a previous article, "The key ingredient in sexual harassment, therefore, is the feelings or effect to the victim as a result of the offender's act. As long as the offender creates an intimidating, hostile, or offensive environment for the victim, there could exist sexual harassment."
If you feel like any of these premises apply to your current situation, know that you don't have to tolerate it. As long as you know you're in the right, don't be afraid to fight back.
Photo courtesy of Inquirer.net
Art by Marian Hukom
For the latest in culture, fashion, beauty, and celebrities, subscribe to our weekly newsletter here  
Follow Preen on Facebook, Instagram, Twitter, YouTube, and Viber
Related stories:
Gretchen Fullido is suing her colleagues for sexual harassment and libel
Gretchen Fullido's clothing shouldn't factor in her sexual harassment case
The alarming state of the Philippines' sexual harassment and child exploitation cases
How your company can stop sexual harassment in its tracks