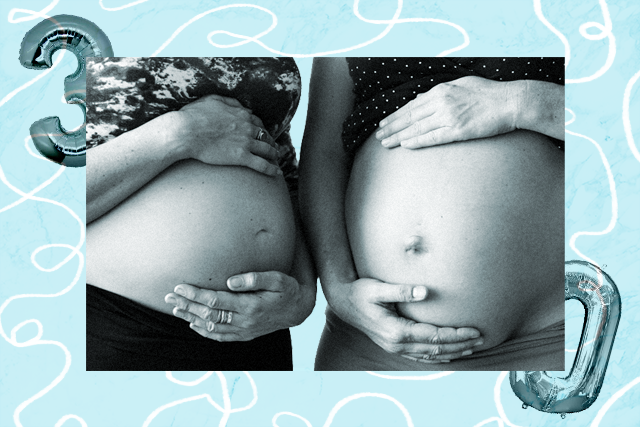 In college, I made this promise to myself that I would be a mom at 25—or somewhere along those lines, as long as it's before 30 years old. It's an ambitious dream considering that I didn't have a stable job or relationship yet at that age.
I'm 24 now and I'm far from becoming a mom. Despite the influx of baby fever posts from both friends and celebrities, I've learned to accept the fact that maybe 25 isn't the best time to bring another life into this world.
Don't get me wrong, I want a family of my own in the future just not right now. I cannot tell you how many times relatives have asked me about how long my boyfriend and I have been together, and when we'll tie the knot so we could make babies already. Some aren't even subtle by straight-up asking, "Do you have a kid already?" (Special shoutout to that guy from my high school who asked this as a conversation starter.) Sorry to disappoint but, at this point, I might start a family at 30-something years old.
Yes, I'm aware of the theory that the body might not bounce back after giving birth at 30, which is what several people in my life are concerned about. But that is the least of my worries right now. Do I even have the financial stability to raise a kid? Am I mentally prepared for this? My answer to that is one big fat NO. Neither am I going to get pregnant at the "ideal age"—mostly meaning 20-something—to appease society.
The question about babies can also be insensitive, not just to me but to all the women who've been asked this. Kim Jones once received hate for choosing work over having kids, and Jericho Rosales defended her by saying she's living her dream and that being able to procreate isn't a measure of one's womanhood. Blogger Camie Juan also once shared a PSA to people who kept asking her this after she married her long-time boyfriend.
Just because someone has the means to start a family doesn't necessarily mean they're ready. There can also be cases wherein one's health comes into play.
When someone pressures me (intentionally or unintentionally) to have a baby, I just think of my mom who had me at 32 and my brother at 39. She also made it a point to tell me that my future husband and I should have all the resources and that both parents should work hand-in-hand. Likewise, one of my grandmas also told me to enjoy life now before the babies. These are the advices I'll hold on to instead of "have babies, it's the right time because you're [certain age]!"
#NoPressure, ladies. Don't let society tell you you're less of a woman because you're not a mom yet. Focus on yourself and your stability first, there's nothing wrong with that.
Art by Marian Hukom
For the latest in culture, fashion, beauty, and celebrities, subscribe to our weekly newsletter here  
Follow Preen on Facebook, Instagram, Twitter, YouTube, and Viber
Related stories:
Miriam Quiambao proves you can get pregnant over 40
Why we shouldn't rush Solenn Heussaff into getting pregnant
When mothers say they don't need your advice, they mean it
Jericho Rosales stands up to women's choice to not have babies