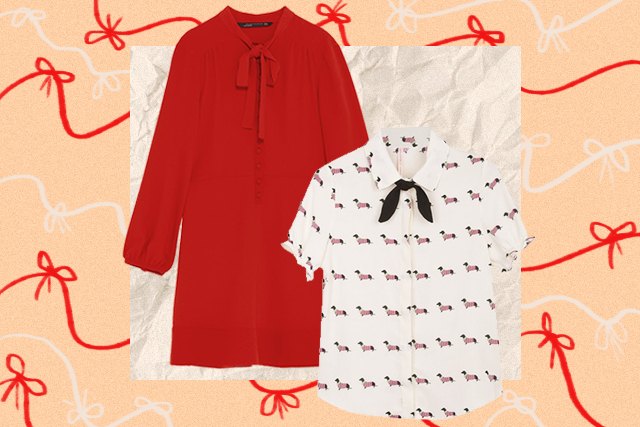 The children's show Madeline featured young students wearing distinct yellow or blue uniforms with big bows on the blouse. This type of uniform is all too familiar with a lot of us too because it brings back memories of our elementary and high school days. In my  case, I had a ribbon—or "lambda," as they called it—on my blouse until college.
But, similar to plaid pieces, tops and dresses with bows can also be for grown-ups. Marian Rivera proved that recently when she wore a tweed Gucci dress with a pink bow on the chest. The style is youthful but not so much that it reminds you of your school years.
View this post on Instagram
For other pieces with bows and ribbons, check out our list below.
Eyescream Dog Print Bow Blouse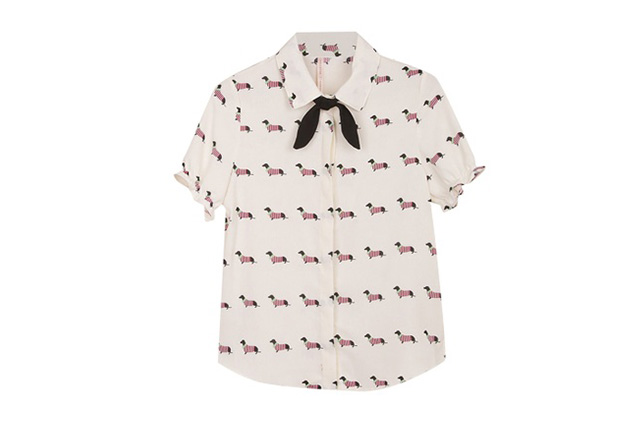 Who doesn't like a piece that's printed with black dachshunds pink sweaters? This blouse from Eyescream is what every dog lover would gravitate to. It's a button-down with a collar and a black ribbon on the neck. The material is very breezy too so it's suitable for humid climates. Available online.
Stradivarius Cropped Blouse with Bow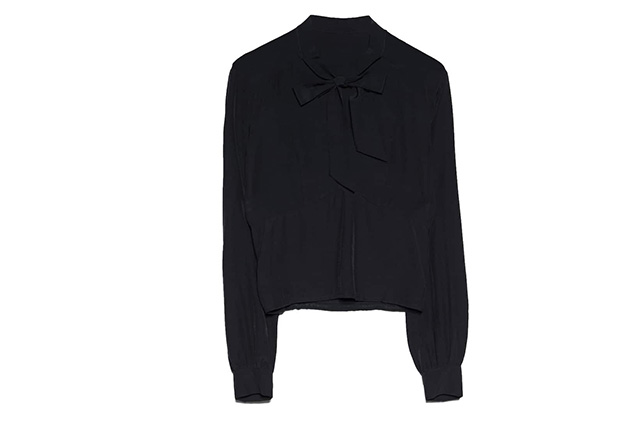 Instead of the usual bow, what makes a piece look more mature are pussy bows, which were made popular by US first lady Melania Trump a couple of years back. This black long-sleeved blouse has just that which you can tie and adjust around your neck. This can also be worn on casual days with blue jeans or with a pencil skirt at work. Available at Glorietta 1.
Philosophy Di Lorenzo Serafini Bow-Embellished Knitted Sweater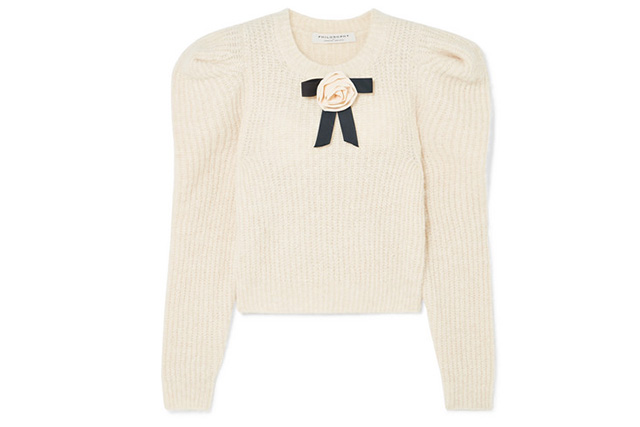 Your sweaters don't always have to look frumpy and plain, and a little ribbon and flower detail will help with that. This knitted one has a white rose over a black ribbon, and the sleeves are puffy on the shoulder area too. Perfect for cold weather! Available on Net-a-Porter.
Gucci Silk Shirt with Neck Tie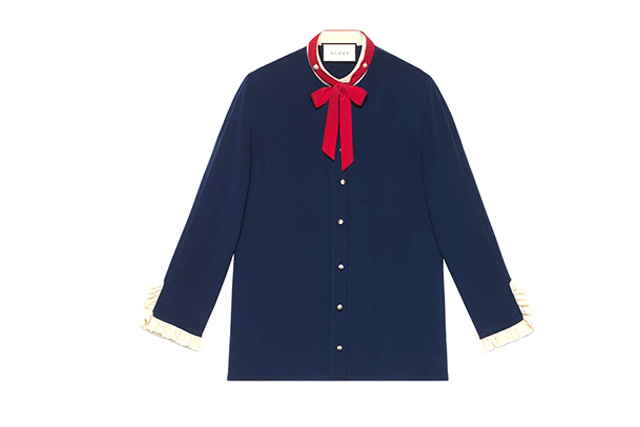 This piece reminds me of the ruffled shirts that Jane Austen's characters would wear. The shirt is navy blue with white ruffles along the sleeve's hems, plus a red ribbon fastened with GG pearl buttons. It looks so boujee but in a great way. Available at Shangri-La Plaza.
Zara Mini Dress with Bow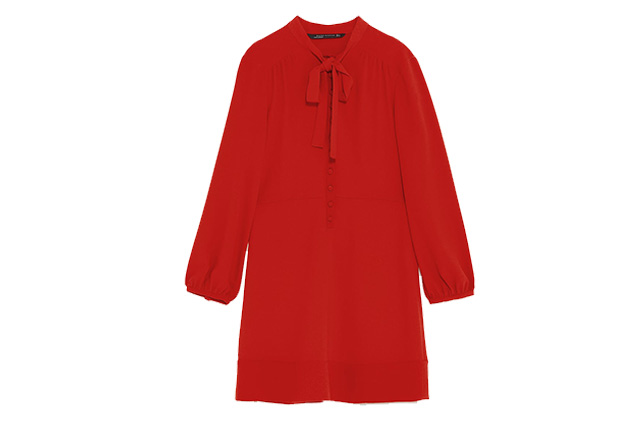 Another pussy bow-like entry comes from this dress from Zara. It has long puffy sleeves, a button-down detail, and a fabric bow around the neck. Wear this with heels, boots, or even sneakers if you want to be comfy. Available at Power Plant Mall.
Art by Marian Hukom
For the latest in culture, fashion, beauty, and celebrities, subscribe to our weekly newsletter here  
Follow Preen on Facebook, Instagram, Twitter, YouTube, and Viber
Related stories:
I bought a plaid skirt and discovered how easy it is to wear this print
Marian Rivera isn't here for your gown comparisons
Marian Rivera makes high-fashion comfortable in Europe
Don't let motherhood strip you of the joy of fashion