Should you join the growing armpit hair movement?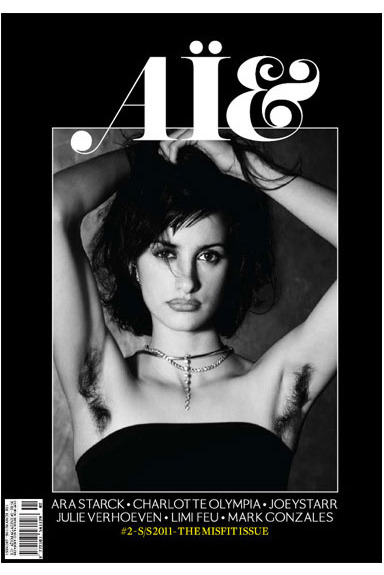 Sophia Loren did it. Madonna and Penelope Cruz are into it. Jemima Kirke showed them off at the CFDA's. Lena Dunham and Miley Cyrus have been planning it for months. And the women of China are practically rallying around it. But is the recent armpit hair trend strong enough to overcome decades of being led to believe that not shaving your pits is unladylike?
If you think about it, what's unsightlier: growing out your 'pit hairs like nature intended you to, or the chicken skin and ingrown bumps you're currently rocking because of the shaving? You don't have to go au naturel if it doesn't make you comfortable. (Though we hear that armpit hairs wick away sweat and act as pheromone diffusers.) But make it a choice that's about you—not what other people think. [Mashable]
Get ready for Kim Kardashian: Beauty Vlogger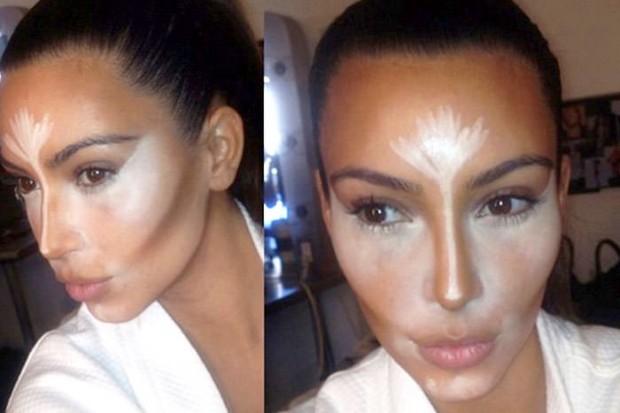 In a business move that makes total sense, Kim Kardashian-West is banking on her beauty secrets because she knows people are willing to pay. Last month, it was announced that she and her makeup artist Mario Dedivanovic would be hosting a makeup master class in Pasadena with tickets running from $800 for gold seats and $1,000 for platinum!
I'm shooting a make up tutorial today that will post on my new website when it launches this summer! Going to have tons of tutorials!

— Kim Kardashian West (@KimKardashian) June 11, 2015
Not only that, she'll soon be launching her own beauty website where you can find hair and makeup video tutorials, along with live video streaming so that "every time someone talks shit I can go blast the fuck outta them," Kim tweets. Well said. Looking forward to it! [Allure]
 Zendaya puts makeup-shamers to shame
@Manstagram_ that awkward moment when this tweet is irrelevant cause she's slaying both ways #wannaborrowmyglasses pic.twitter.com/4BXge1Ch4K

— Zendaya (@Zendaya) June 10, 2015
Whoever said that women are competitive creatures who like to put each other down? Definitely not in this instance. In a move that shows women doin' it for themselves and for their fellow females, singer Zendaya comes to the rescue when a makeup-shamer disses beauty vlogger NikkiTutorials' unmade up face.
https://twitter.com/Manstagram_/status/607711157751848960
Get this: The whole reason why NikkiTutorials showed people her face without makeup is to discourage makeup shaming. Oh, the irony. Regardless, that was a pretty solid burn to @Manstagram, or whoever made up that lame Instagram handle. [Nylon]
Christy Turlington Burns is the new face of Biotherm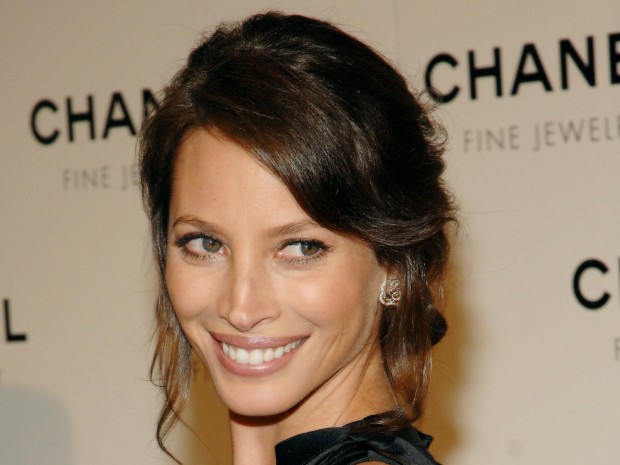 French drugstore brands are all the rage in the beauty world, thanks to beauty insider websites like Into the Gloss, which helped popularize brands like Bioderma and Nuxe. Next up in the cult brand arena is French luxury skincare label Bioderma, which just signed on ageless supermodel Chisty Turlington Burns as the face of their Blue Therapy line. Christy was shot in a campaign recently for their new Blue Therapy Accelerated serum, and while we have no doubt that these products really work (French brands really are the cat's pajamas), we also know that they're probably not the only anti-aging weapon in her arsenal. In addition to those amazing genes, she also does marathon running and yoga. [WWD]
Stop the presses: Tom Ford gives up bronzer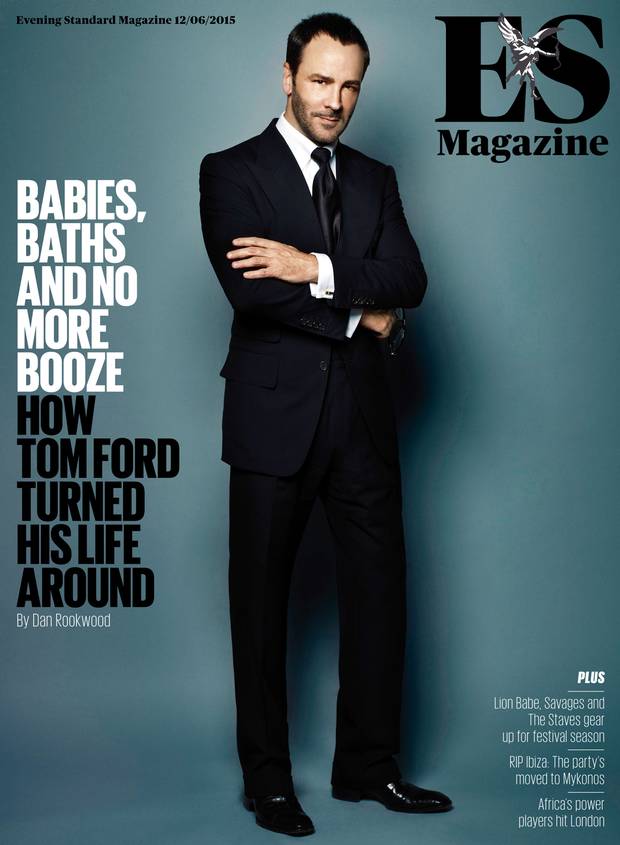 Coming from the man who insists that men should wear makeup, famously admitted that he wears bronzer every day, works out religiously, and takes a bath five times a day, hearing the words "I just don't care" is a shock. Since becoming a father two and a half years ago, Tom Ford has uttered the words that have crossed the minds of every new mother.
Frankly, it's quite adorable to see Tom play the part of frazzled father. In an interview with London Evening Standard Magazine, he reveals he hasn't worked out since his son came into his life, and while he watches what he eats, when he sees a Hostess Donette, he can't resist. He even tells his interviewer that he didn't have to energy to even put dye on his graying beard, and sometimes, he puts on last night's suit. "I used to make more of an effort in the mornings but I don't any more," he says. Don't worry, Tom. Just lean in, and we're sure you can have it all. [London Evening Standard]