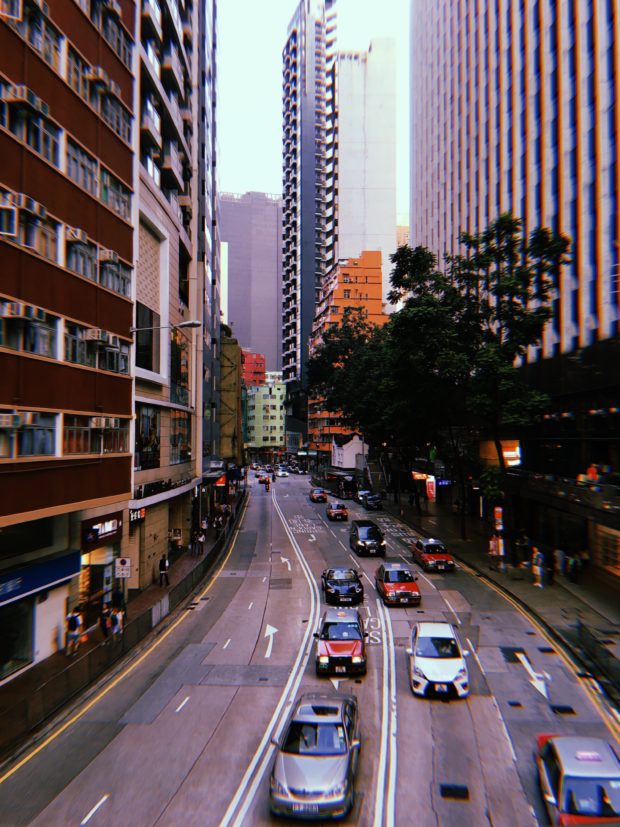 I've been to Hong Kong a couple of times both for work and pleasure. But since I'm not one to shop, I thought I've maxed out what I can do as a tourist in the city—until I joined a walking tour around the Wan Chai district that focused on ghosts, myths, and other eerie stories. 
Full disclosure: I'm a scaredy cat. I can't handle horror films, haunted houses, and random ghosts stories because it will keep me up at night. So I didn't really expect to enjoy this tour since it was about… ghosts. And my hotel was beside a cemetery. But don't fret, other parts of the tour focused on the stories of building conservation. 
The tour is by a group called Walk HK and our tour guide for the day was Olivia. Our meeting spot was a building called One Pacific Place found along Queen's road. I'll be listing down a few highlights and leave the rest for when you actually attend the tour with friends or even family. 
Haunted bomb shelter
One dead end street in Wan Chai actually leads to a door—behind it was a bomb shelter during the second World War. When the alarm rings, residents would run inside for cover.  There was this time when the alarm went off too late and a bomb dropped right by the entrance as the people were making their way inside. A lot of people died, to say the least.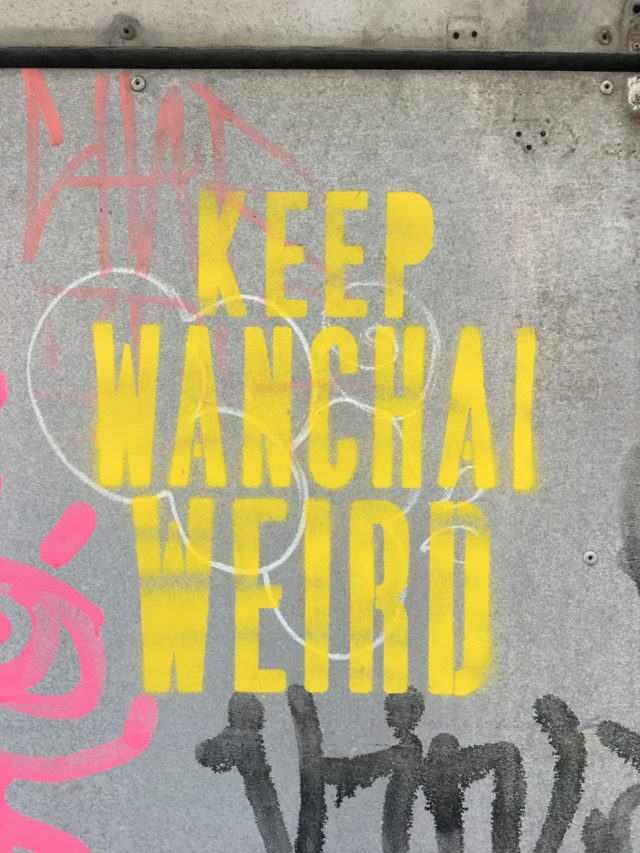 Years later, the bomb shelter was left unused, but everything else was developed into residential or commercial buildings. Residents on one of the buildings would hear things at 2 a.m. like slow knocks on the door with no one on the other side. Creepy, yes. Until they decided to put up a shrine of the Earth God to protect the place and as soon as it was set up, the weird sounds stopped. They say that the Earth God acts as a bouncer fending off the ghosts who bother the area, in return, the living would make sure the Earth God would have enough incense and food. 
St. Luke's School 
Real estate is a high commodity in Hong Kong and every nook and cranny would be accounted for—except for one which was a school called St. Luke's. 
Stories say that students who used to go to that school would hangout on the rooftop and then suddenly a strong force would drive them to jump off the building ending their lives. It happened too often that they had to shut the school down. 
One night a couple of secondary school students wanted to go on an adventure. They climbed over the gate and made their way inside the abandoned school. They saw that the classrooms were all covered with dusts and looks like it was left in haste, but there was one classroom that looked so pristine—everything was in order and there was no dust at all. After getting spooked, they left and told the story to their other classmates. The next night, some of the students visited the school again, but the pristine classroom was gone only to be replaced by a storage room. Oooooh! 
Wan Chai Market
The building that used to be a market was way ahead of its time—the design was modern compared to the other designs in the past. And when you see old photos, you'll see that it really sticks out like a sore thumb.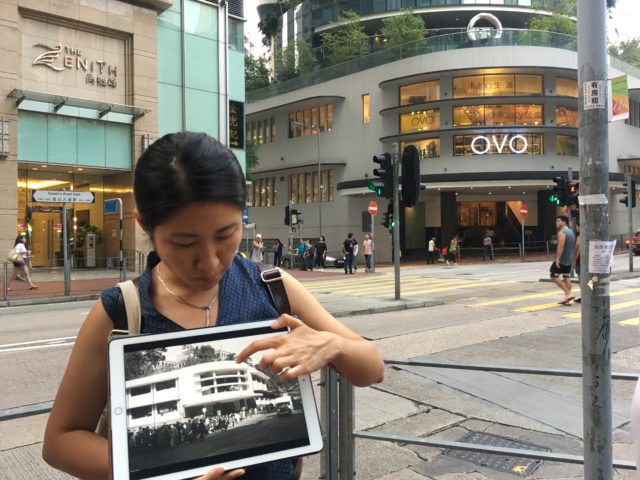 During World War II, there were a lot of bodies that needed to be buried or kept from the streets so they converted the basement of the Wan Chai market into a morgue. During that time, food was scarce and a lot of people were hungry. But a small steamed bun store inside the market miraculously (and mysteriously) produced fresh buns every single day despite the shortage. Rumors say that the filling was actually human flesh. GASP! 
The structure still stands today and is actually the foundation of a fancy high-rise residential building. 
Nam Koo Terrace
There was a beautiful mansion up the mountains owned by a very wealthy Chinese man, but during the World War the house was taken by the Japanese. 
The soldiers turned it into an "entertainment den." They would capture women around the area and turn them into comfort women. The cries of these women when they were tortured or raped could be heard around the area… and some say, even to this day. 
One time, three friends tried to go up the house (which BTW, will be converted into a marriage registry). They saw a person standing by the gate and was walking towards them, they got scared and tried to run away. But because there were a lot of steps, one of their friends fell. Oddly enough, the two men couldn't carry their lady friend because it felt like she was three times her weight. It took three more policemen to help carry the young woman which they say could only mean one thing—she got possessed.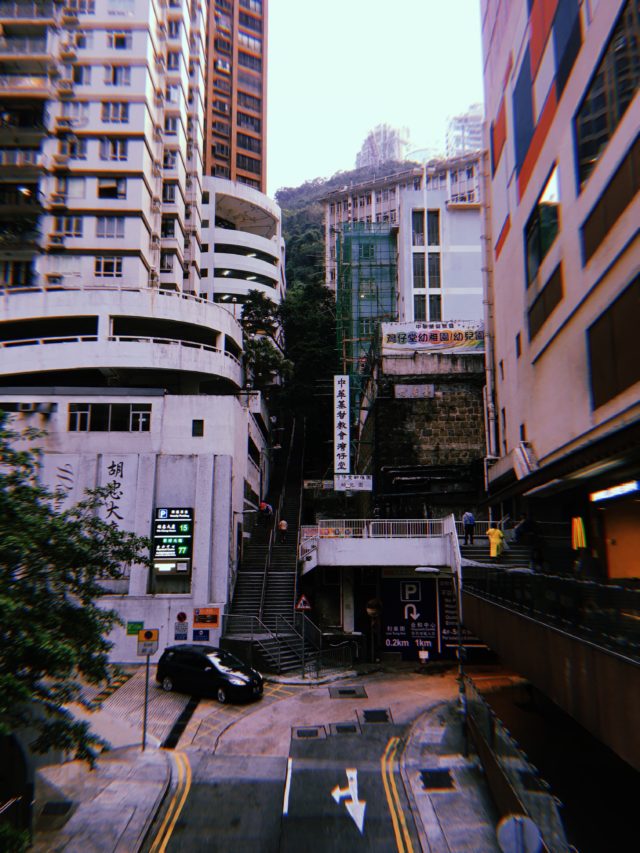 Interested? There's so much more stories that needs to be shared and that's just the Wan Chai district alone. This tour in particular is on private request so if you really want to take it, gather a few friends and book here. 
Tip: Take the tour at night so it's extra spooky! 
Photos courtesy of Jacque De Borja
For the latest in culture, fashion, beauty, and celebrities, subscribe to our weekly newsletter here
Follow Preen on Facebook, Instagram, Twitter, YouTube, and Viber
Related stories:
My mom used to tell me Halloween is evil, I tell my daughter never live in fear
The Nun had me asking funny questions about horror film tropes
Kryz Uy's favorite Hong Kong souvenir involves a raw salmon phone case
A scaredy-cat's movie guide to surviving Halloween