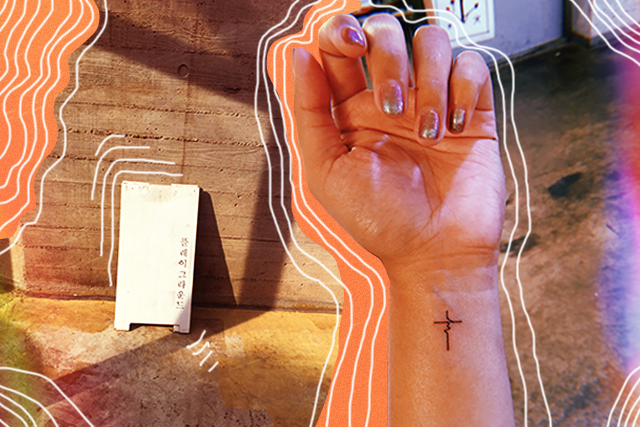 I got my first tattoo four years ago in Tokyo, Japan. My artist Ron Sugano of Shi Ryu Doh had light hands and was finished within 45 minutes. Since then, I would daydream of getting a few more done, but I just couldn't book the right artist in Manila—so all plans just took the backseat. 
We were already in the plane to Seoul about to take off when my boyfriend's sister said, "Why don't you get your tattoo in Korea? There's this artist that I follow!" She showed me Playground Tattoo's Instagram account and I knew I found the one. 
https://www.instagram.com/p/BphU9ZvAzPl/
I only had a few minutes to spare when I saw that he doesn't take bookings via IG, but rather, through KakaoTalk. I downloaded the app, added him, and sent an inquiry. Within seconds, he replied and asked what I wanted and when I want to do it. Since I will be in Korea for a few days, I booked a schedule on my last day and a few hours before my flight. Phew! 
https://www.instagram.com/p/Bo1XGqsA-0J/
When booking, make sure you are clear with the following: Date and time of appointment, design and number of tattoos (sadly, my artist could only accommodate one during my sched), studio address (you have to know if it's accessible for you), and cost.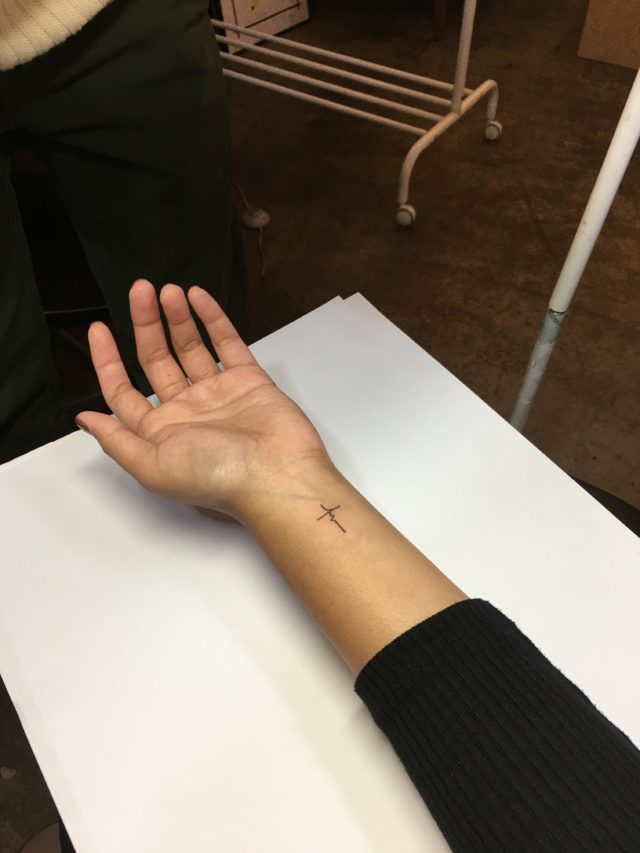 My tattoo artist Diki started on the dot at 2 p.m. and finished the whole process in 13 minutes. Given the size of my tattoo, it was understandable. I was also amazed by how we communicated with little to no English, which is exactly what happened when I had my other tattoo done in Japan. 
It was fast, easy, and no fuss. He gave me after-care instructions and I was out the door—happy and with new ink! 
https://www.instagram.com/p/BjCnoc_HXbK/
Diki is quite famous for his minimalist (and tiny) tattoos and has inked quite a few foreigners including Anne Curtis, Erwan Heussaff, and Bangkok-based artist Amata Chittasenee. 
https://www.instagram.com/p/Ba8nPUQH9q4/
So if you wanna get inked in Seoul by Playground Tattoo, you know the first step—download KakaoTalk. 
Playground Tattoo. 93-51 Sangsu-dong, Mapo-gu, Seoul, South Korea. For more information, visit his Instagram account. 
Art by Marian Hukom
Photos courtesy of Jacque De Borja
For the latest in culture, fashion, beauty, and celebrities, subscribe to our weekly newsletter here  
Follow Preen on Facebook, Instagram, Twitter, YouTube, and Viber
Related stories:
Sofia Andres just got the daintiest watercolor tattoo
Instagram artists to stalk if you're looking for minimalist tattoo inspos
Nadine Lustre got a tattoo retouch from Ariana Grande and Justin Bieber's artist
Tattoos, women, and slut-shaming: Why does it happen anyway?