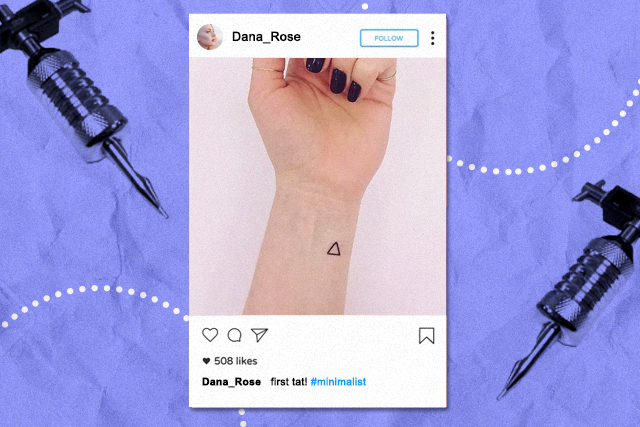 So here's the deal: I don't have a tattoo, but I've always wanted one. I've been going back and forth between designs since forever. Tattoos are a big commitment, and I just want my first one to be perfect. I've noticed at the moment I'm more drawn to minimalist tattoos. I think they're perfect as a first tattoo. Confession: I spend hours lurking online for inspirations. My "tattoo" board on Pinterest probably has a hundred photos in it. Another platform I frequent is Instagram. The artists there are amazing and when I do decide to finally get myself a tattoo, I'd want them to be the one to ink me. Maybe they can inspire your first or next tattoo, too.
Sol Tattoo
Sol is a tattoo artist from South Korea. Her use of colors is phenomenal, she can translate Monet and Van Gogh brilliantly even on tiny tattoo pieces.
View this post on Instagram
Maan Simbajon
Maan Simbajon is a graphic designer, illustrator, videographer, and tattoo artist whose works are well recognized in the local art scene. She graduated from the University of the Philippines' College of Fine Arts and currently works at renowned tattoo studio, 55Tinta. You can also catch this homegrown talent at Afrokush Studio.
View this post on Instagram
Evan Tattoo
With New York-based tattoo artist Donghwan Kim, better known as Evan Kim, the devil is in the details. Kim's blackwork and black and grey discreet yet powerful tattoos landed him big time clients, including Brooklyn Beckham and Sara Snyder.
View this post on Instagram
Sarah Gaugler
Some may recognize her as half of the electronic rock duo Turbo Goth, or through her modeling and acting gigs, but Filipino-American Sarah Gaugler is actually also a visual artist, designer, illustrator, and tattoo artist. Typography and line art are her signature designs.
View this post on Instagram
Stanislava Pinchuk
Stanislava Pinchuk (aka Miso) is a Ukraine-born artist who has made Tokyo and Melbourne her home. She's been known for tattooing her friends in exchange for goods or favors, and even just meaningful conversations, instead of money. She describes her minimalist tattoos as "a mapping–usually of geographical places and travels."
View this post on Instagram
Art by Marian Hukom
For the latest in culture, fashion, beauty, and celebrities, subscribe to our weekly newsletter here  
Follow Preen on Facebook, Instagram, Twitter, YouTube, and Viber
Related stories:
Nadine Lustre got a tattoo retouch from Ariana Grande and Justin Bieber's artist
The tattoos you need if you have commitment issues
Time to get a dainty tattoo like Cara Delevingne's lion piece and Arci Muñoz's cherry blossoms
You can now get freckle tattoos