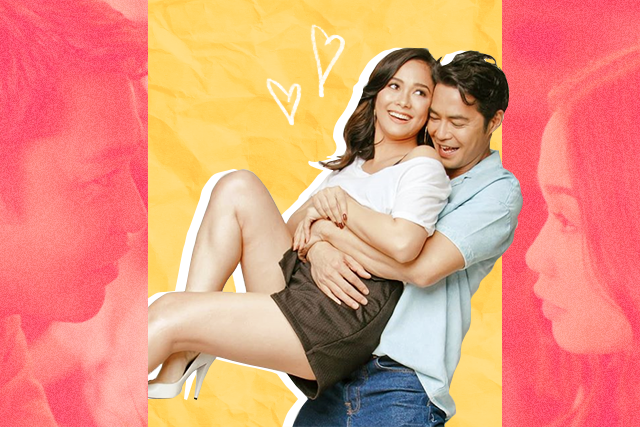 We all watched enough movies to know how complicated it can be to fall in love with your best friend. Many of you might have experienced it firsthand as well. But if you're still in that awkward limbo of wanting to confess or keep it a secret, then To Love Some Buddy is for you.
The film stars Maja Salvador (Faith) and Zanjoe Marudo (Julius), who play best friends-turned-lovers. It takes you on a journey of how different their relationship is when they became a couple compared to when they were just buddies. As Maja and Zanjoe noted during their thanksgiving conference yesterday, it's not just a story of best friends finally ending up together. It shows the trials of a relationship in all levels, and how it'll affect all the years they've known each other.
It's safe to say that many people were emotionally-stricken after watching the movie. Social media posts are filled with personal experiences, as well as people contemplating if they should address the awkwardness with their besties. But in case you need advice and answers to burning questions like setting boundaries with friends, getting friendzoned, and being BFFs again after breaking up, here are Maja and Zanjoe's takes on them.
Navigating the friendzone
Maja Salvador: Just because you were friendzoned doesn't mean the person who did that to you is a bad person. What if they were just being honest? I mean, not every situation is the same. But you can be a gentleman and not broadcast that you were friendzoned [by the girl you like.]
Zanjoe Marudo: I think being in the friendzone is better than being led on. It'll hurt more if you're waiting for nothing.
Can exes go back to being BFFs?
MS: It really depends on the person. My exes and I are civil, but I don't consider them as my friends.
ZM: Based on my experience, the reason you break up is because you already saw the worst versions of yourselves. You don't want to be together or see each other because you're always fighting, stuff like that. It can be because you guys aren't compatible and don't see yourselves being friends again. But if you really love each other and were separated because of reasons like your parents split you up, you can still save [the relationship or the friendship.]
Setting boundaries with friends
MS: In fairness, all my guy friends don't cross the line. Of course, when you're friends, there should be respect. [But if it's someone I don't know or not close with,] I'll slap them!
ZM: That was my problem before. Sometimes I'd get jealous of my male friends who can be affectionate to their female friends—like being able to hug and joke around with them. When I do it, people always assume that I'm flirting with my friends. So I just choose not to be clingy with them to avoid the awkwardness and unwanted comments.
Art by Marian Hukom
For the latest in culture, fashion, beauty, and celebrities, subscribe to our weekly newsletter here  
Follow Preen on Facebook, Instagram, Twitter, YouTube, and Viber
Related stories:
Can falling in love with your best friend have a happy ending?
Watched I'm Drunk, I Love You? Here are 6 more films with best friend plot lines
Ask Poppy: How do I stop being Maja Salvador in One More Chance
I think I'm in love with my straight, committed best friend