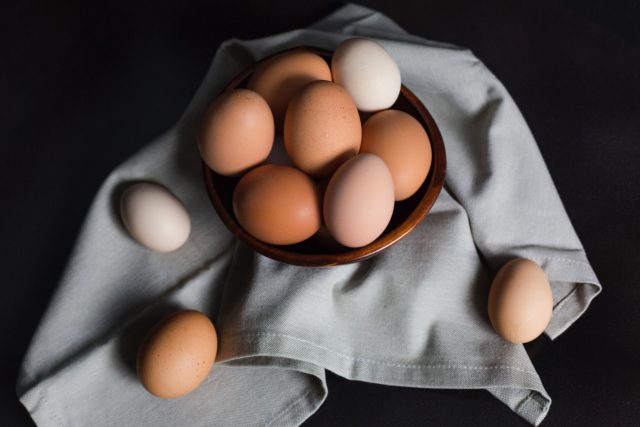 Kylie Jenner previously held the record for most-liked Instagram post, which is a photo of Stormi, at over 18 million. That was until a few nights ago.
On Jan. 5 (PHT), @world_record_egg posted it's first photo—a single brown egg—with the caption: "Let's set a world record together and get the most-liked post on Instagram." At first you'd think this is a huge joke but, HA, joke's on all of us because the egg has over 36 million likes as of today.
Funnily enough, netizens showed their full support for this egg by posting tweets and memes.
https://twitter.com/lindsay_meehan/status/1084598853699915776
Human race: *can't agree on literally anything and will NOT meet in the middle*

Also the human race: *comes together to like a picture of an egg to break Kylie Jenner's world record of most liked instagram photo*

— grakay (@TheGee232) January 14, 2019
Kylie Jenner realizing a picture of an egg is going to take her spot for most liked pic on instagram pic.twitter.com/PnIY2xPifB

— phil (@warmfourloko) January 13, 2019
Everyone on insta: THE EGG BEAT THE WORLD RECORD!!!
Kylie Jenner: Egg supporters: pic.twitter.com/PgP48Ptshs

— 𝐂💫 (@lizgillizlove) January 14, 2019
https://twitter.com/JUMPSUlT/status/1084639116116013056
Of course, social media isn't the most important aspect of life, so Kylie wasn't sour about it. She accepted defeat with a video of her cracking an egg on a sidewalk. "Take that, little egg," she wrote. She also liked the egg's photo so there are no sore losers here!
my favorite part about this whole world record egg thing is that Kylie Jenner liked it hahaha pic.twitter.com/YTCNkXwA45

— Sarah Ringwood (@SarahRingwood) January 14, 2019
We don't know about you, but this egg just proved that any post can have several likes, regardless if it's mundane or #extra. Now, what other world records is it going to break in the future? Because this mysterious food item seems to be set on dominating the world.
[
Harper's Bazaar
]
Photo courtesy of Unsplash
For the latest in culture, fashion, beauty, and celebrities, subscribe to our weekly newsletter here
Follow Preen on Facebook, Instagram, Twitter, YouTube, and Viber
Related stories:
Meet Instagram's highest paid celebs: Kylie Jenner and Selena Gomez
Kendall Jenner and Kylie Jenner greet Filipino fans
Kylie Jenner is almost a billionaire, but still edits her own vlogs
Instagram's "accidental" update caused a meltdown among users