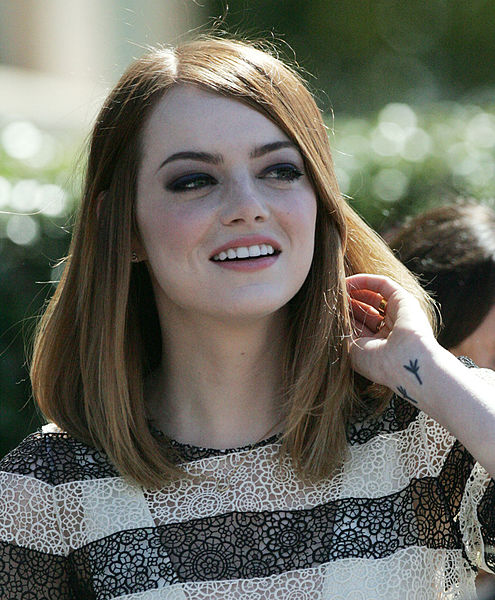 Okay, so Spice Girls fans all around the world got excited when they announced their UK tour—and one of those fans (and probably the biggest) is Emma Stone.
In a recent guesting on Tonight Show Starring Jimmy Fallon, Emma confessed that she is a big fan of the Spice Girls and even dished the real reason why she had a name change. 
"I was super blonde, and my real name is Emily, but I wanted to be called Emma because of Baby Spice and guess what, now I am," Stone shared. "So, that's pretty messed up."
Emma changed her name from Emily as her celebrity name, but little did we know that it started yeaaaaars ago—specifically in grade school. "It wasn't necessarily because of her, but yes, in second grade, did I go up to the teacher on the first day and ask her to call me Emma, yes I did. And was it because of Emma Lee Bunton from the Spice Girls? Yes it was," she said.
Later on, she revealed that she has seen the girl group in concert in the '90s, and then once more in 2008, and since they announced a new tour, she will be there to watch too—no matter what it takes, Emma said she'll figure it out.
Now, that's a biiiiig fan of the Spice Girls. Are you just like her? Let us know in the comment section below.
[Bustle]
Photo by Eva Rinaldi/Wikimedia Commons
For the latest in culture, fashion, beauty, and celebrities, subscribe to our weekly newsletter here
Follow Preen on Facebook, Instagram, Twitter, YouTube, and Viber
Related stories:
A Spice Girls 2018 reunion is happening, but they're missing one member
Emma Stone is this year's highest-paid actress
From Posh Spice to Posh Girl: How did Victoria Beckham do it?
How to dress like Emma Stone in a La La Land