With our bipolar weather that's hot this minute and cold in the next, your hair is not having it easy. By now, it must be quite dry and damaged, unable to maintain moisture, and prone to breakage as well.
What this calls for is a total overhaul of your hair routine from the moment you wake up in the morning, until you find yourself back in bed at night. Here are four steps we suggest your try to restore your hair back to its former glory.
Start from the bottom
If you keep a long mane, chances are you have very dry ends. There's also a high possibility that your split ends rival a tangle of rough hay. If you want to keep growing out your hair without encouraging further damage, you may want to trim a few inches off it, or at least where the damage is irreversible. Although it's a myth that hair growth is stimulated by frequent trims, getting your ends snipped regularly is the best way to stimulate healthier hair. If you think your dry ends aren't that long yet, you may opt to use serum, so they can get the oil they need to be healthy again.
Try: TRESemmé Split Repair Serum (P 399.00/97 ml)
TRESemmé. Available at Watson's, Glorietta 1, PCX, Greenbelt 3, SM Makati, SM North Edsa. For more information, visit their website.
Take it right down to the roots
Now that you've dealt with the immediate problem, you can move on to long-term solutions to your situation. Start with a gentle, moisturizing shampoo that won't strip your hair of its natural oils. Follow up with a conditioner that will soften your hair and retain its shine. Pro-tip: Massage the products on your scalp using your fingertips. Never be rough to your scalp by rubbing aggressively with your fingernails. Alternatively, don't be lazy by just swirling the product around your hair, the excess rubbing will further ruin it will scrap of its natural protection. Also, don't forget to rinse thoroughly as shampoo buildup will just trap more dirt.
Try: Moringa-O2 Malunggay Herbal Shampoo (P 180.00/200 ml)  and Moringa-O2 Herbal Conditioner (P 180.00/ 200 ml)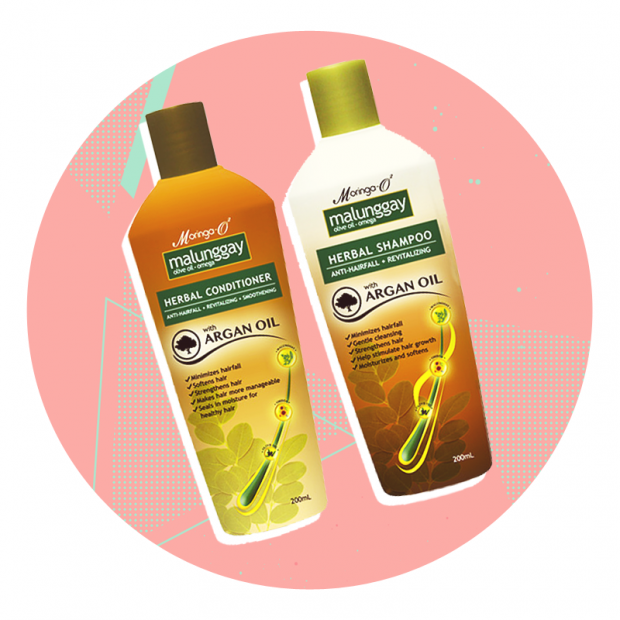 Moringa-O2. Available at Watson's, SM Makati. For more information, visit their website.
Step right out
Now that you've cleansed your hair and given your scalp a treat,
make sure that you don't rush out the door with wet hair or expose it at once to a hair blower
. You
r
hair won't be able to retain the moisture from the water and the oils you've stimulated to come out while you were in the shower. Avoid rubbing your hair vigorously with a towel, and brushing aggressively. Resort to a wide tooth comb to tame tangles, and apply a leave-in treatment. The gaps between the comb will help distribute the treatment evenly. Meanwhile, a leave-in treatment will help your hair retain the benefits you've reaped from your shower
,
while protecting it from the sun and other elements.
Try: Aveda Damage Remedy Daily Hair Repair (P 1308.78/100 ml)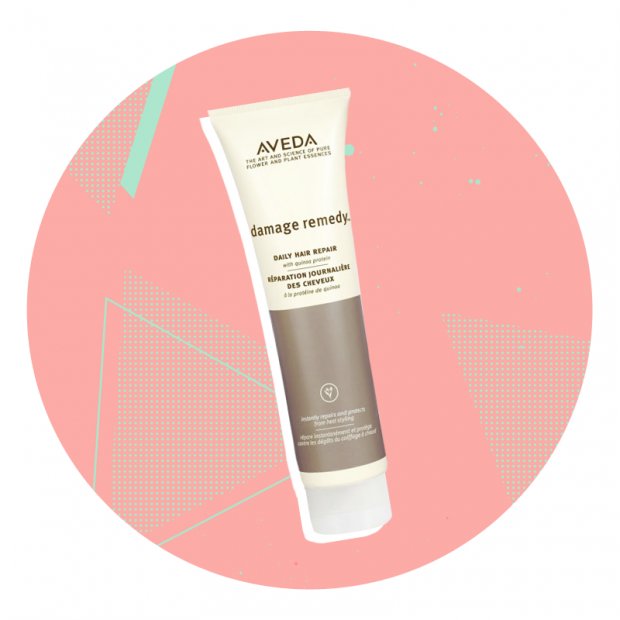 Aveda. Available at Greenbelt 5. For more information, visit their website.
Nighttime care
When you've called it a day, give your hair a good brush. Brushing gently from root to tip encourages your hair to produce the natural oils that help it keep healthy. Choose a brush with soft, rounded bristles that won't wound your scalp or break your hair. Brush lightly as any kind of friction will just strip the your hair of its natural protection and will create heat that would make it dry.
Try: Goody Ouchless Cushion Brush (P 451.30)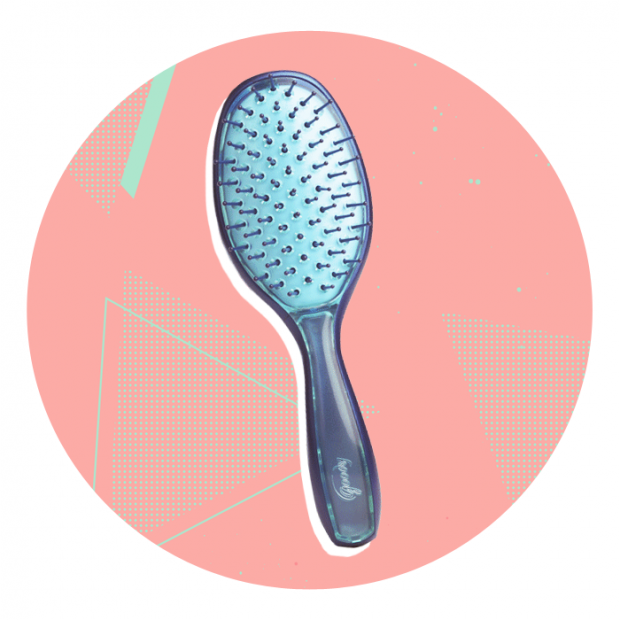 Goody. Available at Landmark, Glorietta 4, and PCX Greenebelt 3. For more information, visit their website.
Art by Dorothy Guya