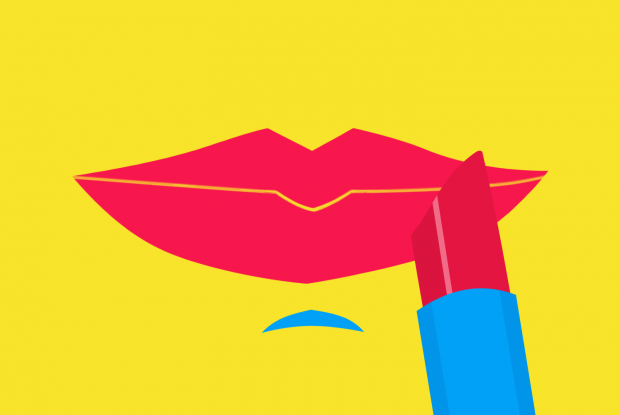 This Christmas, #TeamPreenPH honors pieces from our archives. We're crashing your holiday parties with this potluck of stories that we hope can make for a conversational piece, or light reading before the food coma sets in. 
I find it funny to have the gall to pick a story I much rather have my immediate family not read. But I guess Christmas and the idea of gathering and acceptance lend me an extra dose of courage to share a part of myself. (Either that or the holiday hams are giving me worse weight problems than family drama right now.)
It's been a while since I penned and read this, but everything here still screams recent. We still don't talk about the lipstick lesbian the way they should be talked about or known. Are you there, God? It's me, your bisexual being. In case Santa doesn't read my wishlist and Apple finally decides to make tablets work in heaven, here's something I'd want every year until it happens. 
I hope more individuals come out of their shells with less people delivering their sick judgment. Unconditional love and fair treatment are what the holidays, and every day, should be all about anyway. – Chryssa Celestino, features editor 
Why were we so surprised when Youtube beauty vlogger Ingrid Nilsen came out last week? Was it because of her six-million-views-strong confession, or was it because she did it with bright red lips and excessive luminizers?
We've all met the lipstick lesbian before. You know, that girl who piles on bronzer, strides in heels, and keeps her long locks for her partner's caressing. She blends in society like a straight girl, often conforming (by choice or tradition) to the conventional standards of feminine upkeep and ladylike behavior. She is what you would call femme: the object of the butch and masculine gaze.
So when a woman like Ingrid, whose career depends on sharing her monthly makeup favorites in that signature squeaky voice, says she's gay, some feel like they're better off before they knew it.
The feminine lesbian faces such biases every day. Though they may not come as hateful Youtube comments, prejudice comes in ordinary remarks made in public. As somebody who falls under this category, I've lost count of the many times guys have expressed genuine shock—often in laughing disbelief—toward my sexuality.
"But you wear all that lace and florals?! Didn't you used to date that dude?" Yeah, man, I did. Emphasis on the past tense.
Often, the femme's considered a waste of lady genes. "Sayang siya, ang ganda pa naman (What a shame, she's even pretty)," is what most (mainly men) would say. Or as Luis Alandy would say, "Bihira kang makakita ng magandang lesbian, 'yung parang nakikita mo lang sa porn movies (You won't always see pretty lesbians, the kind you see in porn films)."
It's funny that the femme can't even be perceived as the one who pursues: In this world, only the tough-cored, rugged men and butch women are allowed to. It takes Cara Delevingne and St. Vincent to speculatively date, Orange Is the New Black's Piper Chapman to flirt around, and a teleserye headlined by Rhian Ramos and Glaiza de Castro to make us realize that there must be chemistry between two straight-looking women. (I'm telling you now before the show ends: there always is.)
In maintaining this biased treatment toward femmes, we ignore the truths that their very existence teaches. For one, they show how fluid gender really is: You can look straight and not be, and vice versa. Second, they make us go back to the real thing that matters—they're simply women-loving women, and you shouldn't do anything about it.
When we forget these simple facts, our ignorance says a lot about us. That we think about lesbians as the stuff of sexual fantasies tells us just how little we take this gay minority seriously. It reveals how we usually imagine her to be: that femme whose gender can eventually be changed by the right guy. More importantly, it shows why the lipstick lesbian still can't just be a lesbian, or better, a woman who's doing what she wants.
This is why we can't have nice things. And by nice, I mean news of people—girly girls or not—coming out hardly passing as headlines. The moment that's a norm, it means being gay is already a welcome fact.
Art by Dorothy Guya