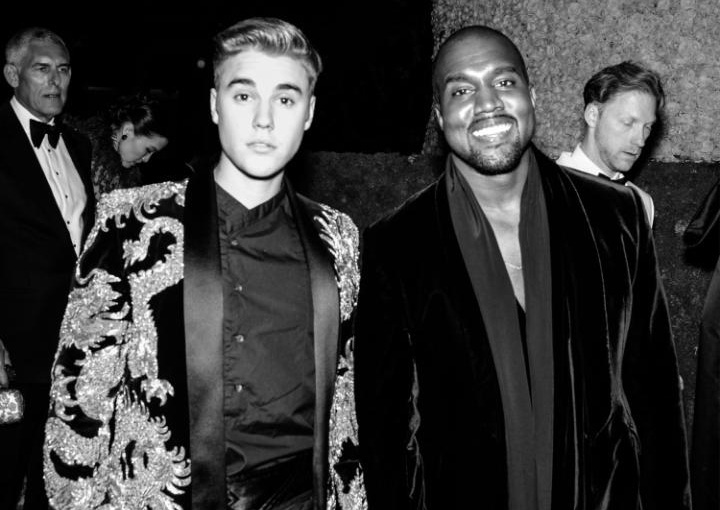 Justin Bieber is set to start his own fashion line soon. It's more of a "when" than an "if."
He's been gently easing his way into the fashion industry by nabbing the right campaigns and connections. Already up his sleeves are his all-ripped underwear campaign for Calvin Klein, a new friendship with Balmain creative director Olivier Roustieng, and there's even a cameo in the upcoming Zoolander 2 movie.
"It's just such a big deal….I just want to make sure it's perfect and right and take my time with it," says Justin to The Telegraph when asked about his little fashion project.  The only thing that saves us from this is his fear of failure as inspired by Kanye West: "I know Kanye has been working on his stuff for years and failed and came back and tried again and failed."
Is the Biebs swagger chickening out? "I got to make sure I'm ready for the failing part of it," says the 21-year-old artist. For him, designing isn't as easy as "putting out an album."
Other singers who successfully crossed the line from being musicians to fashion designers are Victoria Beckham and Jessica Simpson for their respective namesake brands and something maybe more comparative to Justin's aesthetic might be Pharrell Williams' Billionaire Boys Club.
Would you want a Justin Bieber label in our closet? Maybe you just have to wait until we see the collection itself. [The Telegraph]