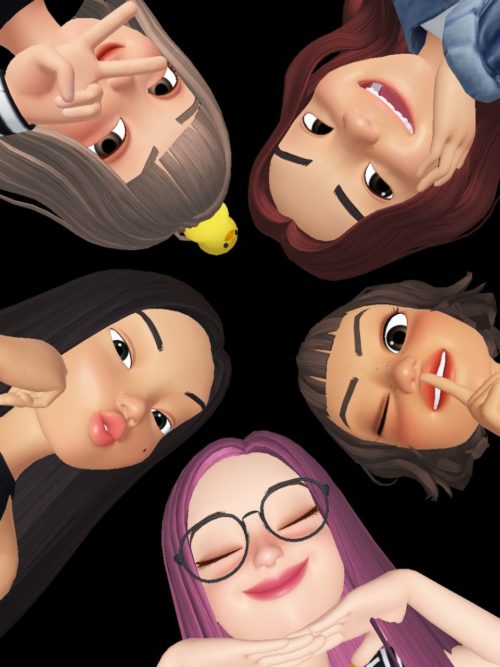 We don't know what happened but last night, a lot of people have been posting cartoon versions of themselves nonstop through an app called Zepeto.
But wait, what is this app and why are people suddenly obsessed? According to Zepeto's App Store description, it's created by the people behind SNOW and it's currently the #1 app on iOS. You can create a 3D character of yourself by taking a selfie or pulling up an existing photo. Zepeto will then generate your avatar that's "cuter than your favorite animation character" using facial recognition. You can also edit the face a bit and their clothing to match who you are in real life. It's like if The Sims and Bitmoji had a lovechild, basically.
https://twitter.com/thegreatprcsgrc/status/1068052940437434368
Zepeto is also a social media platform where you can follow using a six-number code and chat with your friends. You can create emojis with your avatar that you can use in the chatroom. The latest update is the "Photo Booth," where you can take photos with your friends' avatars—this is probably what you've been seeing all over social media, too. I mean, people can suddenly take animated group photos without leaving the comfort of their homes. It temporarily fixes the FOMO problem. (Kidding.)
hi, @ellyzacua! I took a zepeto photo of us. hope yer doing gr8 today mwa. pic.twitter.com/RJhCujEd2p

— cheeky tita (@EXTRAP1CKL3S) November 28, 2018
https://twitter.com/ttalgijaebs/status/1068032489736654848
There are other features like unlocking greetings and dance moves, as well as Daily Quests and games you can play with friends. Now I understand why people can't stop using it to some extent.
So, is it time for us to make our own Zepeto avatars and share it on Preen.ph? Hmmm.
Screencap courtesy of Samantha Jaro
For the latest in culture, fashion, beauty, and celebrities, subscribe to our weekly newsletter here
Follow Preen on Facebook, Instagram, Twitter, YouTube, and Viber
Related stories:
Here's a dating app for people who are sick of ghosting
We've got 5 apps you never knew you needed
Why Chrissy Teigen stopped using Snapchat
My 7 must-have apps for every working gal