With the rise of different trends from the obsession over contouring via Kim K to achieving the Marilyn Monroe pout, more and more products come about to help you out with your specific beauty need. This is especially true when it comes to lip products. Since the lip game is always changing season after season, you have to know what to put it your arsenal so you're ready for whatever the trends calls for. Here are four lip products beyond your usual ones that might just earn a spot in your makeup kit.
Lip Oil
What It Is: Think of it as a beauty oil that's exclusively for the lips. Some lip oils are a combination of several essential oils like olive and sunflower, while others offer the properties of only one, depending on your needs. You may opt to get lip oils that come in liquid form with a doe-foot applicator or solid iterations of the product.
Best For: When you you don't want something as waxy as a lip balm and something not as sticky as lip gloss. You can get instant and lasting hydration with just a tiny drop. Since the oil sinks into the lips pretty quickly, you don't have to worry about its lasting power. Other lip oils even have a bit a tint to them to give your lips a subtle hint of color as the oil gets absorbed. They also reduce the appearance of fine lines on your lips.
Try: The Body Shop Wild Argan Oil Solid Oil Lips (P 361.78/ 18g)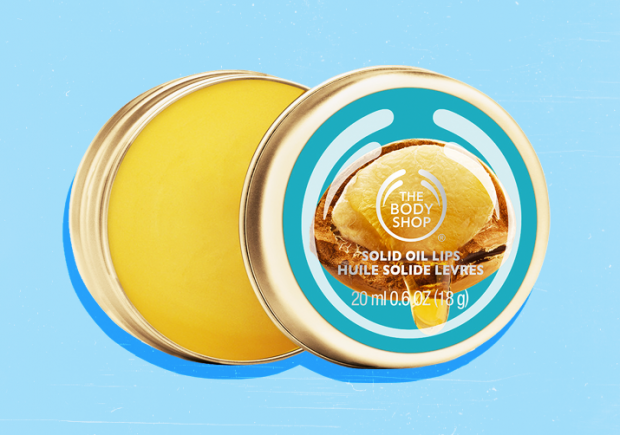 The Body Shop. Available at Greenbelt 3, Glorietta 4, SM Makati, and SM North Edsa. For more information, visit their website.
Lip Butter
What It Is: Compared to a lip balm, a lip butter has a waxier consistency and contains more hydrating ingredients to help repair extremely damaged and dry lips. It takes its name after its most important ingredient shea butter—that thing that makes your lips softer and helps protect it from irritants.
Best For: Nighttime. Apply before going to bed as it takes time to sink in, offering continuous hydration and healing while you're sleeping. Some lip butters also leave a very light white sheen over the lips. It can look a bit weird and can wash out a bit of the color if you're using a colored lip product on top, so it might not work as a base for lipstick.
Try: Nivea Lip Butter in Macadamia and Shea Butter (P 100.00/ 16.7 g)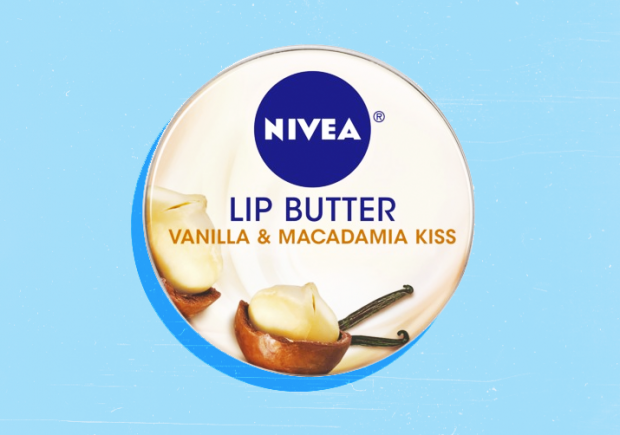 Nivea. Available at PCX Greenbelt 3, Watson's Greenbelt 5, SM Makati, and SM North Edsa. For more information, visit their website.
Balm Stain
What It Is: If you love the effect of a lip stain but hate how it often leaves your lips dry or how it manages to feather out by the end of the day, you might like a balm stain better. Combining two products in one, it gives the healing properties of a balm and the lasting power of a stain. Some balms are infused with a cooling ingredient like menthol to cure parched puckers and enhance its fullness.
Best For:Busy days at work when you don't want to bother retouching. Protect your lips while being exposed to the dry office space induced by the AC.
Try:Revlon Just Bitten Kissable Balm Stain (P 575.00/2.7g)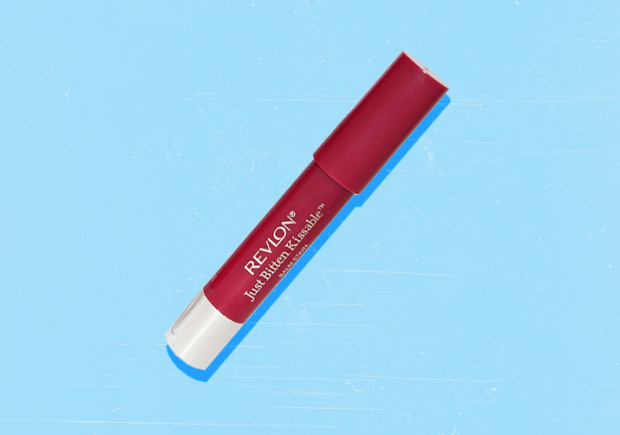 Revlon. Available at Watson's Glorietta 1, PCX Greenbelt 3, and SM Makati. For more information, visit their website.
Liquid Lipstick
What It Is: Though some liquid lipsticks are packaged like a two-step system and others look like a regular tube of lip gloss with an applicator, a liquid lipstick puts emphasis on how it contains both a heavy amount of color pigment and a hydrating solution
Best For: Those who prefer heavily pigmented formulas with long-lasting effects. It's good for nights out when you want to eat a bowl of pasta without worrying about slurping color or leaving lip stains on your glasses.
Try: Make Up Forever Aqua Rouge Waterproof Liquid Lip Color (P 1080.17/5 ml)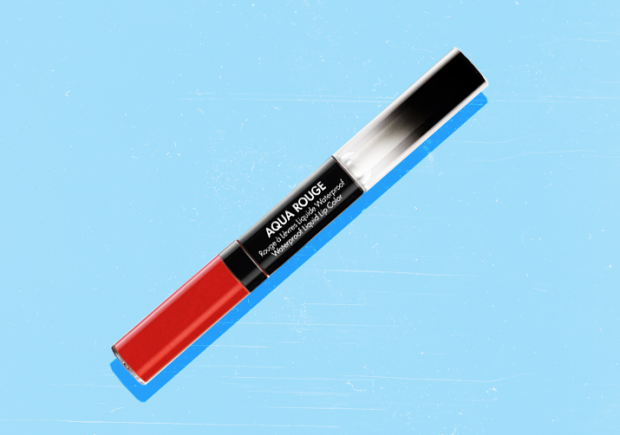 Make Up Forever. Available at Greenbelt 4,  and SM Mega Fashion Hall. For more information, visit their website.
Art by Dorothy Guya