Bow down to Betina Ocampo, the self-proclaimed "Queen of Lazy Dressing."
Elle.com just recently hand-picked the offspring of former fashion model and Celestina designer Tina Maristela and businessman Rico Ocampo as one of their Most Stylish Women of New York. Praised for her "innate cool-girl style," the 26-year-old creative director of embellished T-shirt line Betina, which is stocked in Barneys, New York , shares some of her most memorable fashion anecdotes.
For instance, did you know pre-Tavi Gevinson, Betina just might have been the coolest fifth grader, ever? "I specifically remember going to my first day of 5th grade wearing metallic blue Miu Miu stripper wedges, A.P.C. jeans that folded on the cuff, a leather fringed Margiela crop top with my belly button exposed, and a bandana. I came home with no friends," she relates to Elle.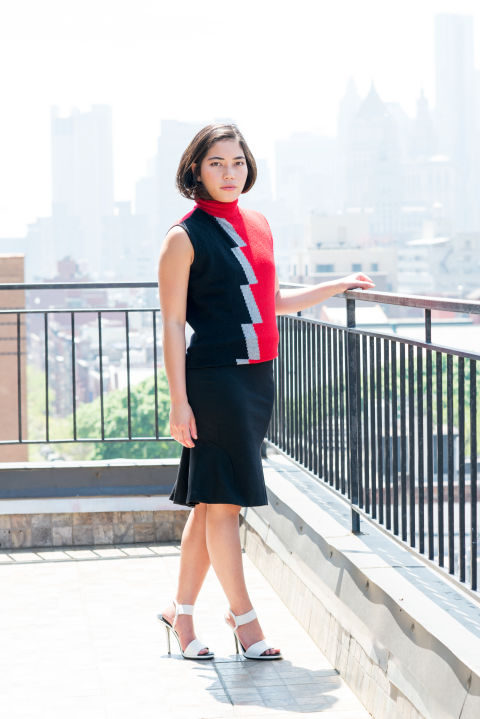 Since moving to New York to study in Parsons, Betina Ocampo has been a girl about town in the big city, having first made a splash when Style.com's Marina Larroude spotted her work and proclaimed that her "looks are strong." Soon after, she was named among Vogue's "11 Designers You Need to Know Now" in 2013.
Being such a fashion plate, she's been asked many times about her shopping habits with Barneys asking for her wish list in 2013 and Vogue (again!) asking for her summer picks last year.
Photos courtesy of Elle