First Stephanie Retuya in season one. Then Jodilly Pendre and Katarina Rodriguez in season two. Now, it's Monika Sta. Maria's turn.
Is there no breaking our runner-up streak on Asia's Next Top Model?
Local celebrities took to social media to express their support for Monika:
Monika deserves to win! She's the contender who can nail editorial, commercial, AND runway! #AsNTM3Finale

— Bianca Gonzalez (@iamsuperbianca) June 17, 2015
Judge Joey Mead King also took to Instagram to assuage our disappointment: "Thank you for all the [love] and support for these wonderful girls of #asntm3 and for watching the show. It was a lot of hard work, tears and spectacular moments! I know some will be ecstatic and some upset. Just try to be happy that these top 3 are all winners and will do so much more in the industry. Much [love] and thank you."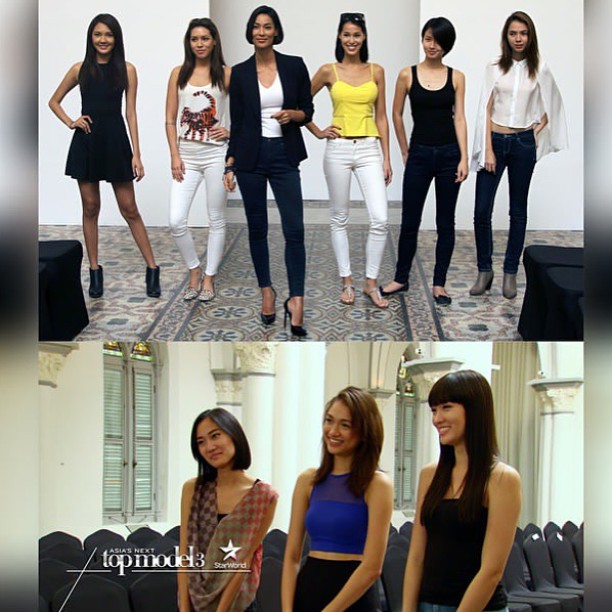 Host Georgina Wilson, who dropped by last night at the launch of Tali handbags at Tala Manila with her cousin Martine Cajucom, still hasn't commented on Monika's loss, but she did take time to remind us that she's trending on Twitter.
We had our hopes up pretty high for season three. First, there was the home court advantage: not only was Joey returning as a judge, but Georgina signing on to become AsNTP's (Asia's Next Top Model? AsNTM?) host for this season. (Yes, we know that doesn't necessarily mean that automatically puts the Filipina contenders in favor, but still!) We also had three contenders from the Philippines: 17-year-old Amanda Chan, 26-year-old Franchesca Lagua, and this year's runner-up 23-year-old Monika, who first broke into the modeling industry in 2012 as the winner of the Century Tuna Superbods contest.
Though she performed really well this season, the top spot ultimately went to Indonesia model Ayu Gani.
On Monika's Instagram page  she says, "Of course It made me sad and disappointed after I really put my heart into giving it my all throughout the season. Coming so close to the title and placing second, of course it broke my heart that it wasn't meant to be, I did it for my dream and honestly I really did want to bring home a title to my country…Months after I have learned that it is okay to feel sad in times of defeat. Cry it out, accept the feeling, but most importantly stand up and know that for as long as you continue on your journey, work hard and never give up, trust that there is a greater plan for you!"
UPDATE: This morning, Georgina posted a photo of AsNTM winner Ayu Gani on her Instagram page with the message: "Congratulations to the winner of Asia's Next Top Model 3, Gani. So proud to see you ride up to the challenge and really give the competition everything you had despite all the fears ans insecurities in your head! Remember you are extremely beautiful and make us proud in London!! lots of love @ganegani (And btw you killed the Harpers cover!!! SO PROUD!)