Oh, Drake. Bet you didn't expect your past would come back and bite you, did you?
Over the weekend, a 2010 video resurfaced of the rapper kissing and caressing a 17-year-old fan onstage. At first, Drake didn't know her age yet, but when the young woman confirmed that she was a minor, he joked, "I can't go to jail yet, man!"
drake kisses underage girl, learns she's underage, then kisses her again but this time feels her breasts pic.twitter.com/oLkxZccHiS

— SPOOKALLAH (@spookallah) January 4, 2019
Okay, we're going to give him the benefit of the doubt that he asked consent to kiss the fan onstage. E! News also noted that the show was in Colorado where the age of consent is 17 years old. But what really got me was the fact he sexualized her body.
"Why do you look like that? You thick. Look at all this," he said while looking her up and down. "I don't know whether I should feel guilty or not, but I had fun. I like the way your breasts feel against my chest. I just want to thank you." Drake ended it by kissing her hands, cheeks, forehead, and lips. Am I the only cringing RN?
This is insinuating that if Drake sees a woman who looks like this, regardless of age, he'll be tempted to make a move because he's turned on. Sure, you can say Drake can change in the span of seven to eight years. But remember that this guy has a history of being too close with underage girls like Millie Bobby Brown and a young Hailey Baldwin. Red flag, red flag!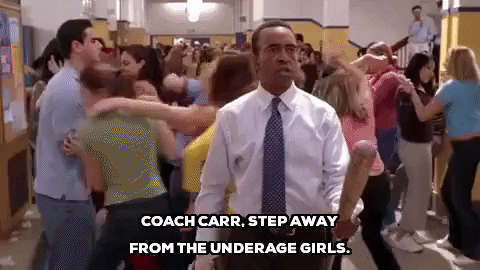 [
NME
and
E! News
]
Photo courtesy of Drake's Instagram account
For the latest in culture, fashion, beauty, and celebrities, subscribe to our weekly newsletter here  
Follow Preen on Facebook, Instagram, Twitter, YouTube, and Viber
Related stories:
Drake and Millie Bobby Brown's friendship: Innocent or straight-up "grooming"?
R. Kelly is definitely not sorry about preying on underage girls
Why Drake loves hoarding Birkin bags
Are these new blush names promoting pedophilia?