Here at Preen, we're fully aware that adult life doesn't always go as smoothly (and look as beautiful) as curated Instagram feeds. We all face challenges amidst all the good things. Meet Mikka Wee, a former food editor-turned-working gal in Singapore, who's about to share all the ups and downs that come with adulting and living. Welcome to Bless This Mess! 
If you've been following my past articles this year, you might have noticed that a theme I've applied to my articles so far has been about new beginnings and planning for the year ahead. I find January to be a year of grace. In the span of 31 days, we are given the time to put our reflection into action and plan out our lives for the next 11 months.
Life is never perfect, and I think one thing we all need to establish is that we must make room for the inevitable. The older I get, the more averse I become to change because as compared to the carefree, younger twenty-something me, my goals are so much clearer now. I will always look at my 2018 as one of the craziest years ever, and now in 2019, the dust has settled and things have become more stable.
Last weekend, my friend Kaye and I sat on my couch and wrote down the things we wanted to achieve and the habits we wanted to build this 2019. We grouped them into buckets, Health, Wellness, Finances, and Personal Growth. After that, we listed down the mini-goals per bucket. For example, one of my Personal Growth goals this year is to write at least twice in my blog each month.
After we wrote everything down, we looked for tools that would help us reach our goals—most of them are apps you can download to your phone and might already be installed in your phone. I'll share them with you today.
1. Screen Time (this could already be existing on your phone!)
Goal: Spend less time on social media and live life off-screen. (Wellness)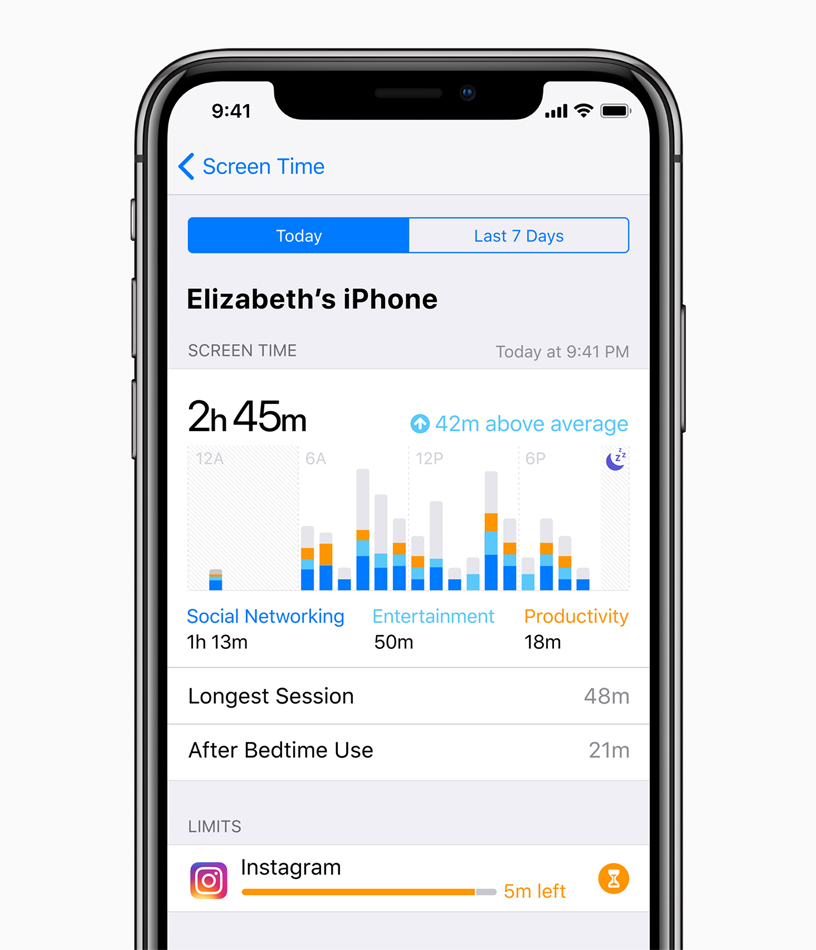 For iOs users, simply go to your Settings and click on Screen Time. I love this little trick because it's super flexible and customizable. Screen Time disables you from using all your apps (but you can also keep selected apps on) during a specific period of time. I think they have this setting on Android, too!
When I wake up in the morning, the first thing I normally do is reach for my phone, open my emails, and scroll through Instagram. As a result, I feel a bit of stress already when I should be mentally and spiritually preparing myself for the day.
What I did was a set my Screen Time from 6:00 a.m. – 9:00 a.m. to disable all my apps except for my Kindle app, Calm, my clock, and Plant Nanny (more on this later!). This way, when I wake up, I can still use my phone to turn off my alarm, but I'll remain disconnected until 9:00 a.m., which is enough time for me to prepare for my day.
I also limited my use of Instagram to one hour a day. My work involves a lot of social media management, and this setting keeps me focused and helps me budget my Instagram time wisely. By doing this, I get enough time to manage the accounts I handle and check out my own as well.
2. Plant Nanny
Goal: Stay hydrated. (Health)

Another app I re-downloaded onto my phone was Plant Nanny. One thing I'd like to be this year is to be "properly hydrated" by drinking the right amount of water every day. Plant Nanny is a great tool to help me achieve this because first, it calculates the right amount of water for you depending on your body, and then you are given a plant that you water based on the amount of water you actually drink. Your plant grows as you keep yourself hydrated, which I thought was a fun way to keep track of my hydration goals.
Available on the iTunes App Store and Google Play.
3. Seedly
Goal: Take control of my money. (Finances)

I remember talking about this app in the past. Seedly is my favorite and most-used budget app to this date because it's so simple and user-friendly. I use Seedly to track my expenses and make sure I am still within my budget. I had a lot of expenses last year, so 2019 for me is going to be the year of building my savings and achieving my financial goals.
Available on the iTunes App Store and Google Play.
4. Done
Goal: Ensuring I achieve my goals. (Personal Growth)

Done is a paid app, but it's worth the investment—it only costs $9.90. The great thing about this app, apart from the gorgeous and minimalist interface, is that it forces you to keep track of your goals and makes sure you achieve them through constant reminders and keeping everything in a single glance. I downloaded this app, put in all my goals, categorized them according to bucket and timeline, and it's been effective so far! It's so satisfying to complete all the color bars and know you did a great job before calling it a day.
Available on the iTunes App Store.
Last year wasn't the best year for me in terms of hitting and achieving my personal goals because there was just so much that happened, and I chose to procrastinate instead of working my butt off. One thing I learned is that you can plan as much as you want, geek out on all these apps (like my friend and I did), but without the discipline, all these will just be a nice wish list.
Where to start? Keep your goals SMART (Specific, Measurable, Achievable, Realistic, and Time-based)—sorry not sorry to be injecting some marketing jargon here because it really is a practical way of thinking about your goals). The tools are just catalysts in helping you achieve your goals; however, it's willpower and discipline that will get you by. So much easier said than done, no? But we can do this. Start with baby steps, and you'll be surprised at how much you've achieved at the end of the year. I'm in this journey with you (because it's my first time to actually take my goals seriously in a really long time), so let's do this!
Disclaimer: The views expressed here are solely those of the author in her private capacity and do not in any way represent the views of Preen.ph, or any other entity of the Inquirer Group of Companies.
Art by Marian Hukom
For the latest in culture, fashion, beauty, and celebrities, subscribe to our weekly newsletter here
Follow Preen on Facebook, Instagram, Twitter, YouTube, and Viber
Related stories:
Make 2019 the year you finally save up with these budgeting apps
Why I'm building habits, not making resolutions, this 2019
2019 is going to be another year of great reads
My 7 must-have apps for every working gal