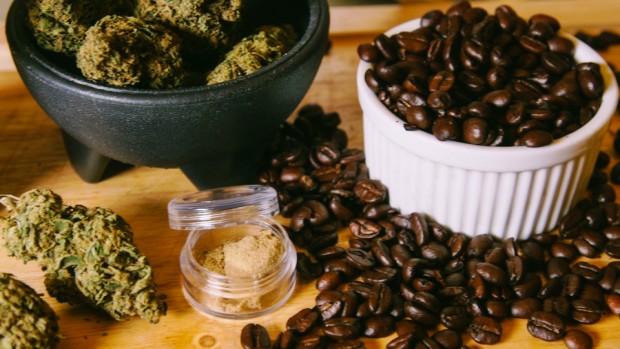 Just how much does this world crave for weed? Apparently, enough to take pot and make it into tea. Jane's Brew, Jill Amen's award-winning brand that launched in Hempcon a.k.a. America's biggest medical marijuana show, offers "medicated" brews to over 100 dispensaries in California and now, Nevada.
In a D.C. party that aimed to dispel the notion that pot parties need to be juvenile, Jill and co-founder Ben-David Sheppard hosted a blazer-appropriate shindig to showcase their potables. Drinks are a mix of regular tea or coffee, a secret powder to mask the grassy taste of weed, and cannabis oil.
Despite the legalization of marijuana in 23 American states, it's still illegal to sell it. Users, some being weed capitalists, still face the difficulty of buying their dose from hush-hush sources, and feigning illnesses to get a medical card. Hence, cannabis oil in these innovative drinks is merely donated to those who make a business out of  it like Jill and Ben-David, given its expensive price. The formulation is marketed to ambiguously medicate, in an attempt to label the beverage with a medical function.
Conditions for weed growers and users, however, are likely to ease soon. Either way, it's safe to say that this drink's debut shows that users aren't always the immature kids, and that its substance is not just for getting an escapist high. Today, weed can also be for professionals who've dropped harder vices and can handle these leaves more responsibly. 
Photo courtesy of The Plaid Zebra