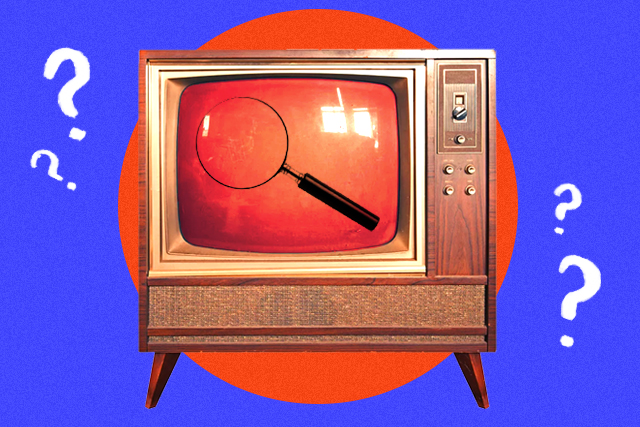 I have always been into true crime TV shows, documentaries, and movies. But, I've never binge-watched so many different ones from that genre than I have in the past year. As I write this, I am finishing up The Staircase. It seems like every month, there's a new one that's worth watching. Whether it's a documentary like Conversations with a Killer: The Ted Bundy Tapes or a limited series like Manhunt: Unabomber, almost everyone I know can't get enough of true crime too.
It's evident that society in general is obsessed, but why? Why are we all so engrossed with these skin crawling shows? Speaking to Global News, sociology professor Jooyoung Lee said, "I think human beings, in general, are just drawn to extreme cases of violence. And when I say drawn to them, I don't mean that they watch something and hope to emulate it; there's just this fascination." He definitely hit the nail on the head with that statement. When we hear or read about these crimes, we are faced with so many questions so we keep digging until we have all the information. And that is what these shows and movies offer. They present all the facts and even add in interviews to make it more intriguing. The word "fascination" also caught my attention. If you've watched Conversations with a Killer: The Ted Bundy Tapes, you would have seen the courtroom scenes. This was actual footage taken during his trial. The documentary pointed out that many young women actually attended the hearings, some were even interviewed. They explained that, yes, they were afraid of him but they were fascinated by him as well. A real-life Joe Goldberg situation.
Prof. Lee also likened this to an accident on the road. "When you're driving on the [highway] and see a pile-up and a bunch of wreckage… you have this kind of curiosity as to what happened, even though you know in all likelihood, it's a really tragic story." I'm sure you can relate to this. As I read that, I thought back to all the times I tried to peek at an accident and asked, "I wonder what happened?" I know I'm not alone in this because I've seen cars slow down to get a better look too. Similar to true crime, it's like we're all looking for that inside scoop, all the details that happened before, during, and after.
Also, crime films can bring out a level of excitement, the kind the gets your blood rushing. As the story gets deeper, you're shocked and you want to look away but you find yourself still glued to the screen. "The average viewer of the average reader is somebody who is intensely compelled and curious about what happened because, in a very [basic] way, it's exciting… and it's also entertaining."
However, we should always approach these stories with caution. If you watch too much without a break, there's a chance you could end up traumatizing yourself. You might even experience some fear in your everyday life and lack of sleep because you're scared for your safety. It's all fun and entertaining until it messes you up emotionally. Remember, Netflix did warn viewers not watch the Ted Bundy tapes alone.
Don't watch "Conversations with a Killer: The Ted Bundy Tapes" alone. Trust me on this one.

— Netflix (@netflix) January 25, 2019
I'm not against consuming true crime, but I think we should be responsible about it. Personally, after watching hours of murder investigations, I cleanse my brain with something lighthearted like a funny TV show or romance flick, just so I don't go to bed with heavy thoughts.
Art by Marian Hukom
For the latest in culture, fashion, beauty, and celebrities, subscribe to our weekly newsletter here  
Follow Preen on Facebook, Instagram, Twitter, YouTube, and Viber
Related stories:
Stop thirsting over Zac Efron as Ted Bundy, please
Millie Bobby Brown defending Joe Goldberg is so wrong
Netflix's The Keeper is a feflection of how we treat sexual abuse victims
Instagram teamed up with Netflix for this cool feature