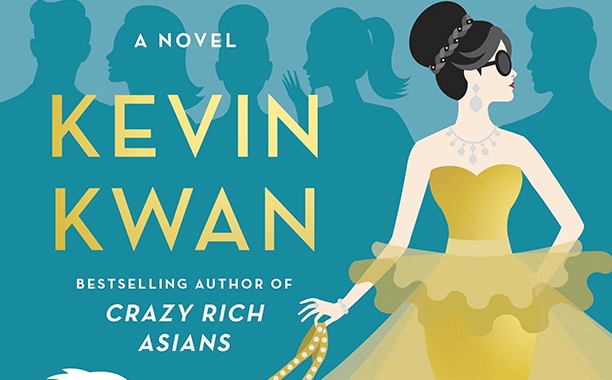 China Rich Girlfriend is the sequel to the highly successful Crazy Rich Asians by Kevin Kwan. Released over the weekend, the book couldn't have come at a better time. As much as it pokes fun on the consumerist tendencies of the Chinese and its contemporary culture, the book is nothing short of a reflection on how, currently, "China rich" is really synonymous to "crazy rich."
The plotline still follows the story of young lovebirds Nick Young and Rachel Cu as they try to circumnavigate Nick's uber wealthy Chinese family and how they tolerate Rachel's middle class status. And now that they are set to get married, filial politics arise, and so does an even thicker plot line: Rachel discovers that she has a super rich Chinese father from Mainland China. Now the setting jet sets (literally!) to Shanghai.
This setting opens up to reality. With China being the second largest economy in the world, next to the US, it is now home to the most affluent and growing middle class—even more than the population of the US—according to PBS.
The Chinese spending power on luxury is just as crazy as it is rich. China is a nation where Louis Vuitton is a "brand for secretaries," where it is critical for luxury brands to be there just because it is an "extremely important market," and where heirs and heiresses are literally swimming in designer goods.
In the book, there was a reference about Asia's most rich list, The Heron Wealth Report, which could be a spinoff of the real Hurun list. The actual Hurun list, a measure of the richest Chinese, had three billionaires in 2004 and now has 354, only after a decade. The culprit? Massive economic growth, according to Mykolas Rambus, Wealth-X's CEO.
While the book depicts caricatures, it still reflects growing facts. The Chinese rich is the most important market in the next few years. Business Insider reports, "they will dominate it." Today, one-third of the world's luxury sales are from the Chinese, and in ten years, about half.
Kevin Kwan's book may be a tongue-in-cheek parade of the Asia's aspirational elite and the story's ostentatious little anecdotes are could-be reflections of Asia's obsession with consumerism that are happening in real time.
So these crazy, rich Asians? We actually live among them.
Crazy Rich Asians (P759). Available at all National Bookstore branches. (02)888-8627. For more information, visit their website.
Photo courtesy of Penguin Random House