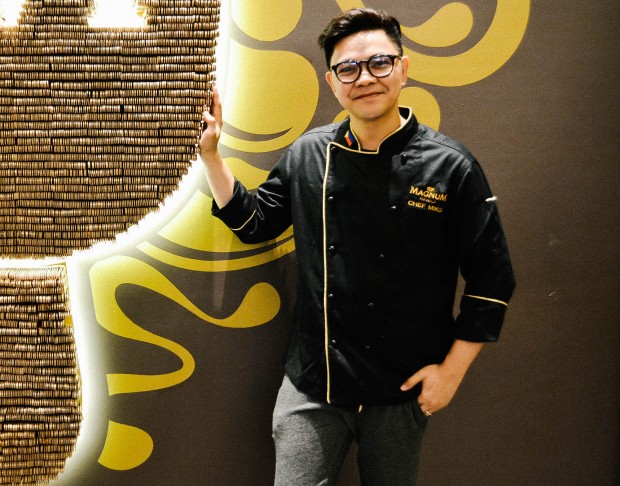 At a press conference announcing a pop-up café's final month of operation, a nervous, unintimidating figure stands on the side, waiting to be asked to give a few remarks on the four new dessert items he's created to celebrate its runaway success.
Having outlived its intended 10-month run by five months, it's safe to say that with people coming to dine with desserts as the true main course, it's as much the head pastry chef's success as it is the establishment's.
And when it shutters next month, a celebrity chef who can carry his own name is born. But in order to truly understand how 28-year-old pastry chef Miko Aspiras got here, or even why he deserves your attention, you have to start at the very beginning of his career.
"I started, really, from the bottom up," the graduate of the School of Hotel, Restaurant and Institution Management at the De La Salle-College of St. Benilde tells me. "My first competition was here in the Philippines back in 2010. I joined the Philippine Culinary Cup. It was my first professional competition, but I braved it. The medals were all bronze, and I got the highest bronze."
His veteran competitors didn't know what to make of him. How could they have been bested by someone so young, so new? It wasn't long after that he was invited by the Pastry Alliance of the Philippines to compete in his first international competition: the Hong Kong Food Exposition, which takes place every two years. This time, Miko won gold—the Highest Gold Medal given that year.
"After that, I joined so many. The biggest one siguro would be the one in Korea," he recounts. (The World Association of Chef's Societies Congress in Seoul, Korea in 2012—ed.) "I was the only gold winner in the plated desserts category."
"In total I think I have six golds, three silvers, and two bronzes, both for local and international competitions. I'm really happy about that."
Started from the bottom
While he slowly made a name for himself in the arena of culinary competition, Miko also worked simultaneously to create a small following for himself in the restaurant scene.
He began working the hotel circuit, joining the EDSA Shangri-La Hotel first as a Commis chef for pastries. He later joined Impressions at the Maxims Hotel in Resorts World Manila where he is still remembered for his Salted Chocolate Tart. The restaurant, under executive chef Cyrille Soenen, earned a Perfect 10 rating by Asia Tatler Dining and was shortlisted by the 2012-2013 edition of the Miele Guide as one of the best fine-dining spots in 18 Asian countries.
Three years later, he moved on as the Pastry Chef de Partie of the Raffles and Fairmont hotels in Makati where he helped create a notable Chocolate Calamansi Cake at Café Macaron.Last November, he opened his first café to much fanfare in Hole in the Wall in Century City Mall. You may have heard of his first concept, Scout's Honor, which centers on an equally simple and comforting dessert concept: the cookie.
Three months after opening Scout's Honor, he opened his first restaurant, Le Petit Soufflé, a French-Japanese bistro, also in the same mall. "It's a totally new concept. I focus on soufflé. Right now in the Philippines the souffé [isn't so popular anymore] because one, it's really hard to make. It's really, uh," he lowers his voice, "A pain in the ass to make. And then for your inventory everything has to be freshly made."
Charting new territories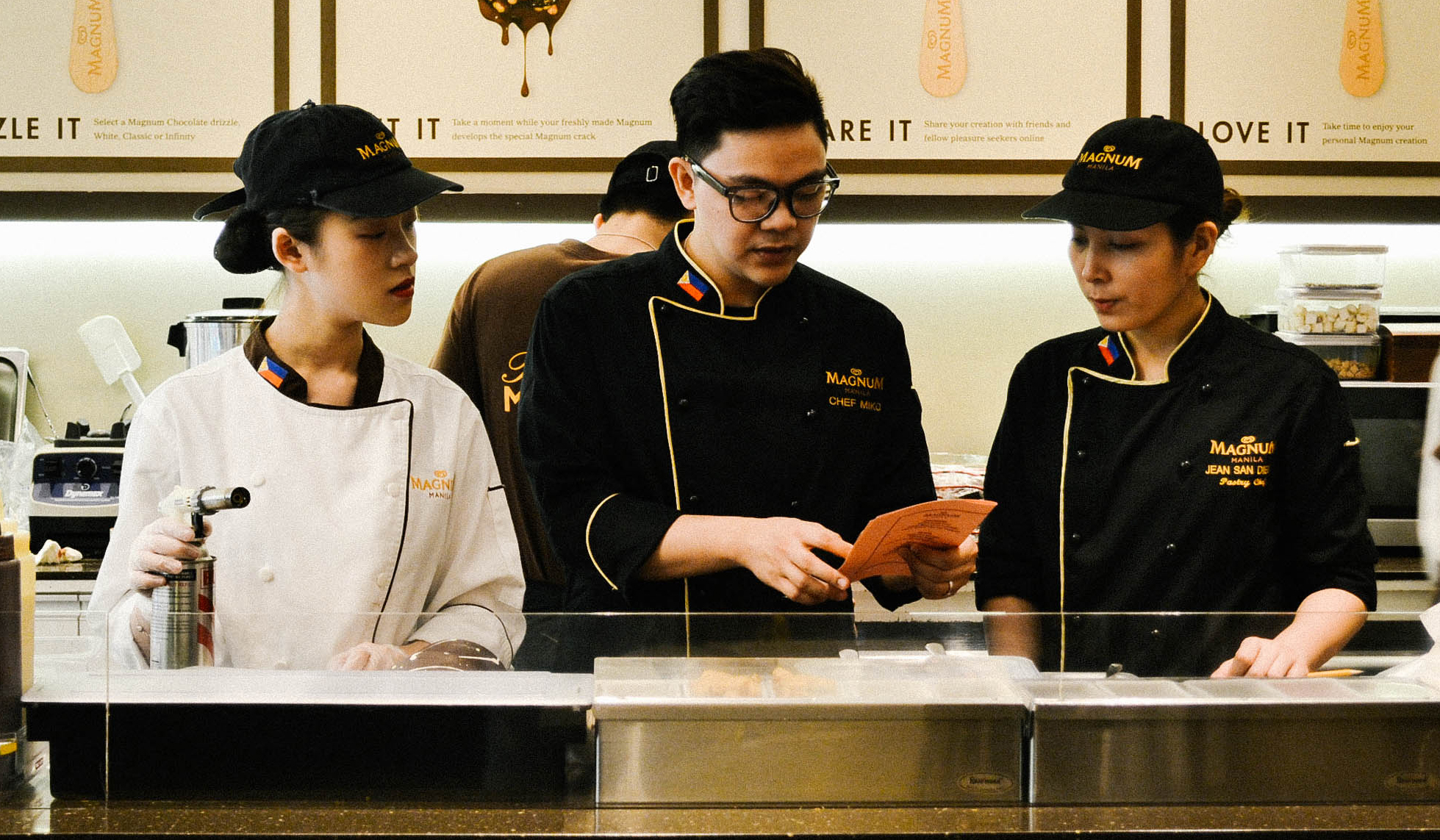 Since opening the pop-up dessert café in Manila, Miko has been tapped to conceptualize the menu for the Malaysian franchise, and is currently in the research stage for Singapore and Brunei.
And he is just getting started, especially after being invited to take a short course in the L'École du Grand Chocolat Valrhona in Tokyo recently. "They told me in Japan, people there treat desserts as a luxury. I was just really inspired by that."
"I'm opening more pastry concepts. We're looking at five more dessert concepts. That's what I want to do here in the Philippines. I want to revolutionize the dessert scene; what we [currently] have here in nothing in comparison to neighboring countries. That's my vision."
As for his stellar run in the competition scene, he's still keeping his wits about him. "I'm planning on joining again next year for Food and Hotel Asia [competition] in Singapore. I won gold there two years ago."
If his track record's anything to go by, our money—and our stomachs—are on him.
Photos by Acushla Obusan