"Can you name at least one Filipina scientist?"
This was a question Iza Calzado asked us, to stress the lack of recognition of women in science. The She Talks co-founder and actress was the first to admit that women in STEM (Science, Technology, Engineering and Mathematics) are not as celebrated as women in art. "We actresses are so hyped," she said. "We have to share that hype to women in STEM."
That is exactly what She Talks Asia and L'Oreal Philippines aimed to do, starting with the first ever She Talks Asia Tribe Meet Up, which I was lucky enough to be a part of. To celebrate women in science, the partner organizations gathered four inspiring Filipina industry professionals: Carmel Valencia, L'Oréal Philippines Corporate Communications Manager; Alex Suarez, advocate of women in tech and Country Lead of Bumble Philippines; Dr. Geraldine Zamora, Rheumatologist and Founder of the Lupus Bridging Fund; and Dr. Maricor "Jing" Soriano, Physicist at the National Institute of Physics at the University of the Philippines and a TOWNS Awardee. The four gave us a deeper look at issues faced by women in their respective fields.
https://www.facebook.com/SheTalksAsia/videos/284386235564361/
According to data from the UNESCO Institute for Statistics (UIS), women account for less than 30 percent of the world's science researchers. Moreover, "numerous studies have found that women in STEM fields publish less, are paid less for their research and do not progress as far as men in their careers." Fortunately for us, the Philippines can be considered progressive relative to other countries, since there is more or less an equal amount of female to male researchers. But even so, there are still many challenges women in STEM face. This includes battling prejudice, stereotypes, and stigma.
During the event, the four professionals discussed some of them. Dr. Geraldine, particularly, talked about how being a mom affected her career. "It's not impossible, only harder." she said. The panel agreed that working women face a unique pressure to meet society's unhealthy expectations from them. For instance, She Talks co-founder Lynn Pinugu mentioned that men can only meet 40 percent of a job qualification and still be confident about their application. Meanwhile, women usually feel they have to be 110 percent just to be able to compete at the tough job market. Moms of course have it harder. They're expected to be on top of their duties as a mother, while at the same time remain as competitive as ever in their work.
Dr. Geraldine admitted she was forced to evaluate her priorities once she became a mother. She revealed there were times she felt guilty about not spending more time with her kid, but tries not to be. "If you're a happier person, you're also a healthier mom," was her advice to working moms across all fields who feel the same way.
The panel also discussed steps to encourage the next generation of Filipinas to take up careers in STEM. One of the things they stressed was that it starts in our homes. Teaching your daughters that STEM is a perfect career for women too, and helping them envision a career in that field, goes a long way. Like L'Oreal rep Carmel said while promoting the brand's global For Women In Science advocacy, "The world needs science, and science needs women because women in science have the power to change the world."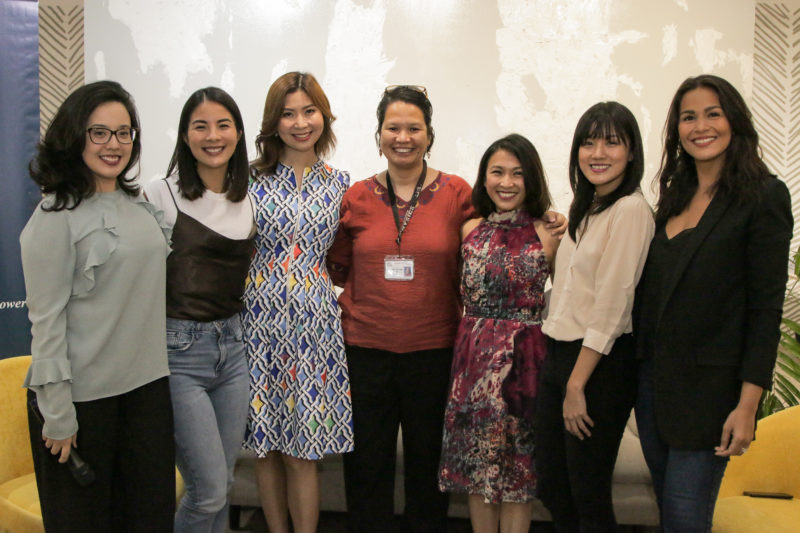 To know more about this and the next She Talks Tribe Meet Ups, visit She Talks Asia and L'Oreal Philippines' pages.
Art by Marian Hukom
For the latest in culture, fashion, beauty, and celebrities, subscribe to our weekly newsletter here  
Follow Preen on Facebook, Instagram, Twitter, YouTube, and Viber
Related stories:
Leni Robredo's youngest daughter is taking up BioMolecular Science in New York University
Three artists made art and science meet in this new exhibition
Meghan Markle talks feminism in latest speech
This weekend, remind yourself about how beautiful your body is