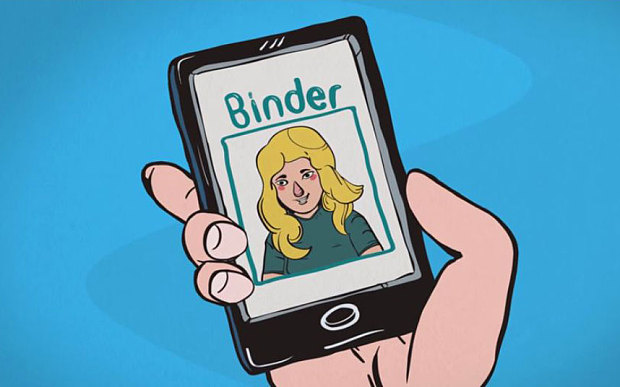 If breaking up is one of the hardest things to do, it is now as easy as just downloading an app. Well, you are actually downloading an app. Binder acts like the reverse of Tinder, the app that matches people when they both "like" each other.
Binder helps you break up with your significant other by typing in their gender, name, and mobile number. Then you swipe right to "bin" them. Ouch.
It also gives you a hilarious list of reasons to give if you just can't find the right words: "It's not me, it's definitely you" or "I'd rather be lonely."
Your soon-to-be ex receives the message from the app with a pre-recorded phone call of whatever breakup line you chose. To make it extra poetic, one message is, "Your (now) ex says, 'you deserve the dream, now run free and go catch that beautiful butterfly.'"
The app Binder, a could-be portmanteau to "binned her," is available on Android and iOS. If you have neither, we hate to break it to you, but you have to let them catch that butterfly by telling them in person. [The Telegraph]
Download the app on Binder's website.
Photo courtesy of Binder