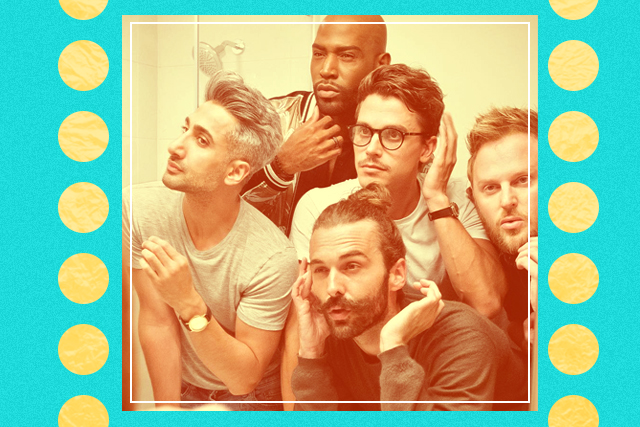 Queer Eye is definitely up there as one of my favorite TV shows. So, when I heard that another season was on its way, the excitement got real. In the past episodes, they have tackled serious issues like police brutality and discrimination against the LGBTQ+ community. I ugly cried through a lot of those episodes.
For this new season, however, the scenarios were a little bit more lighthearted but not without its fair share of difficulties. From a woman who was into hunting and worked at a prison to two sisters who ran their own barbecue restaurant, I somehow found season three to be the most relatable. I may not be going through the same exact things but I could apply Fab Five's advice to my own life.
One overarching theme that I picked up on was self-love and self-care. We can all relate to that, right? I noticed that each subject would constantly put themselves down. They didn't do it on purpose, it was just a habit that they picked up. I'm guilty of doing this too. I find that, sometimes, I don't know how to take compliments and just laugh and deflect. Well, you know what? From now on, I am going to take it with my head held high accompanied by a "Thank you very much."
They also put other before themselves. Now, I am all for that, but if you stop taking any time for yourself, that's not good. This season reminded me to find a balance between the two. Go ahead and provide for your family and spend time with them. However, don't forget to take of yourself. If you're not sure where to start, we have some self-care tips right here.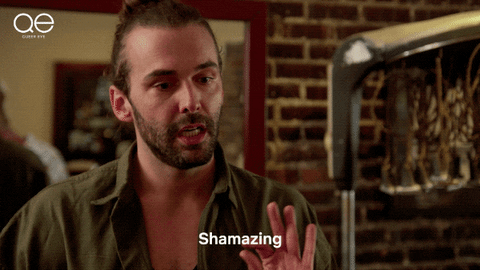 Another topic they touched on was being comfortable and confident in your body. Like most people, the subjects were insecure about how they looked. Hey, that's normal and it happens to me too. But, the boys tried to convince them otherwise. Of course, acceptance doesn't happen overnight but they gave them the push they needed to start that journey. You should see the difference from the beginning of the episode and the end when they're walking out after their makeover. Confidence level: 100 and I am inspired.
Okay, enough of the seriousness and let's talk about the other aspect: the comedy. If you've seen any of the past episodes, you will know how humorous their dynamic is. And this season continues that. Expect Jonathan to blurt out his funny words of wisdom and someone strip tease as part of a joke. The laughs you'll get if the icing on this already delicious cake of a show.
I already got a glimpse of what's to come and if I got you all excited, don't forget to catch season three of Queer Eye on Netflix starting March 15.
Art by Marian Hukom
For the latest in culture, fashion, beauty, and celebrities, subscribe to our weekly newsletter here  
Follow Preen on Facebook, Instagram, Twitter, YouTube, and Viber
Related stories:
If you needed more reasons to watch Queer Eye season 2, here they are
Queer Eye was more than just makeovers
The Fab Five opens up about self-love and the struggles of coming out
7 LGBT films to watch out for this 2019