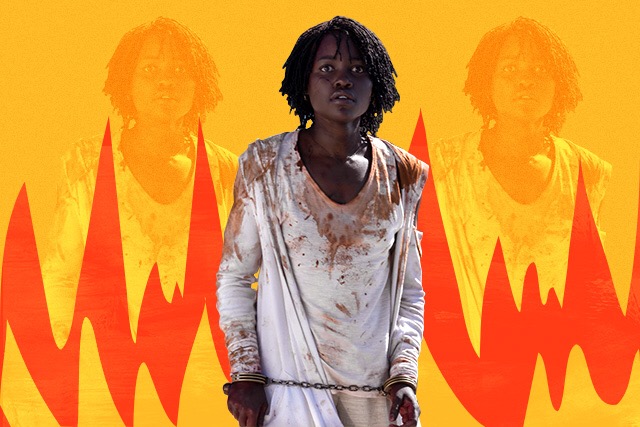 Director Jordan Peele did it again. After the success and psychological creep factor of Get Out, his follow-up is the horror flick Us, starring Lupita Nyong'o and Winston Duke. The plot centers on a family who meets their twisted doppelgängers while on vacation. This sort of plays on the conspiracy that one dies when they come face to face with their "twin."
Although people have theorized that this would be another commentary on racism, Jordan insisted that it's a horror which just happened to star Black actors. "We have a lot of films in this genre where a family meets a monster, but the fact we've never seen a Black family in that situation is a problem to me. There's a presumption in the industry that if Black people are the leads in a film it has to be in some way about race. I wanted to show that we can push past that," he told Empire.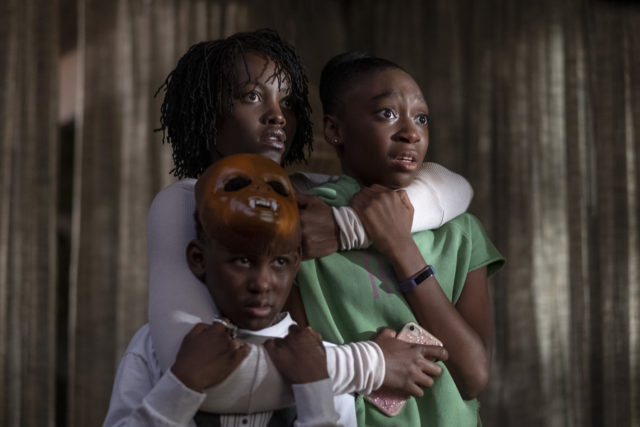 The star of Us is, most definitely, Lupita, who plays Adelaide. Like most of the main characters in the film, she played an overprotective mom and her shears-carrying doppelgänger—her portrayal of the latter was commendable because, damn, I was the most frightened with her. What the film got right is showing Adelaide's maternal instinct paired with the need to survive. She wasn't afraid to "look ugly" while sometimes making guttural noises while fending off killers.
As the Tethered version of herself, Lupita effectively did a stalker-type look like she's about to chase someone. Jordan wasn't kidding when he kept saying "Watch yourself" in the promos.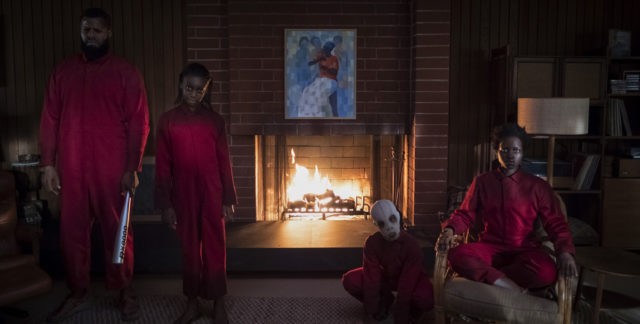 If you pay close attention, you'll notice that she's also more rational and has the quicker wit between her and her husband, Gabe (Winston Duke). This is important to note because it further emphasizes that not all women in horror movies are victims, nor do they hide behind the male lead. In the trailer, you'd already see how Adelaide would chase after her son and was the only one with the sense to tell her daughter to wear her shoes so they can run. Meanwhile, Gabe is the dad who insists that he's strong enough to take on a creepy family with a baseball bat instead of staying with his family.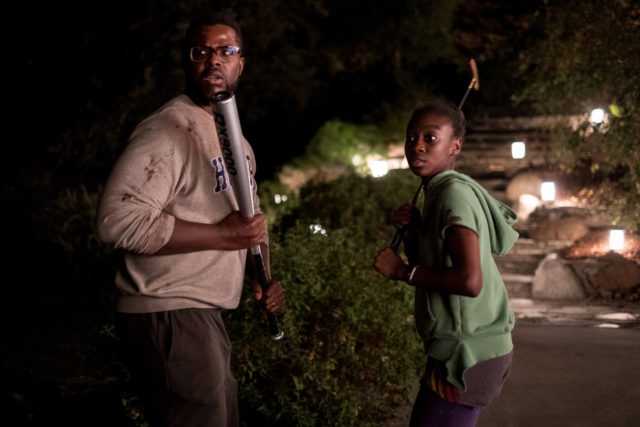 But then again, everyone in horror movies make stupid mistakes—Adelaide is no exception in some parts. I'm sure Jordan didn't leave that out for the sake of the genre, and just added his own flair to it.
Another point I'd like to talk about is how a Black woman is leading the charge—in both the good and evil sides. I know Us isn't about race, but past films—not just horror ones—have put Black people in the sidelines. Most of them were used as the protagonist's sidekick and some sort of comic relief, then later killed off. It comes off as tokenistic, not inclusive. (I dare you to name multiple popular horror movies where the Black character survived and not treated as a prop.)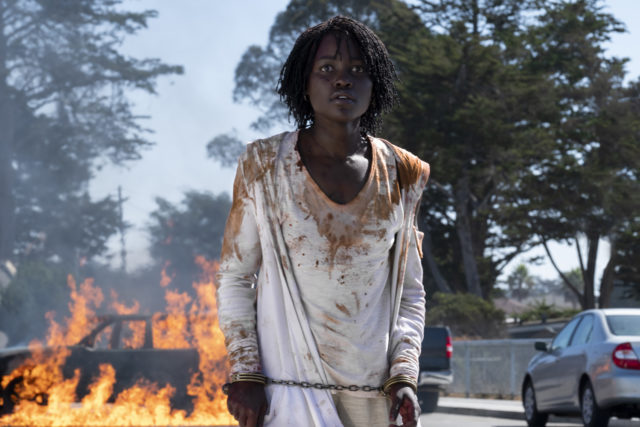 Like Get Out, Us is a film that you need to focus on to find easter eggs and hints of what's going on. I also don't want to spoil anyone because I believe in going into this movie with fresh eyes. But what I can say is this is the right horror movie for you if you're tired of seeing zombies, ghouls, and extraterrestrial beings.
Art by Marian Hukom
Photos courtesy of Universal Pictures
For the latest in culture, fashion, beauty, and celebrities, subscribe to our weekly newsletter here  
Follow Preen on Facebook, Instagram, Twitter, YouTube, and Viber
Related stories:
Diddy, Lupita Nyong'o, and Naomi Campbell star in the latest Pirelli calendar
Let's talk about being racist as an Asian
The Nun had me asking funny questions about horror film tropes
Aquaman rundown with notes from Jason Momoa and Amber Heard