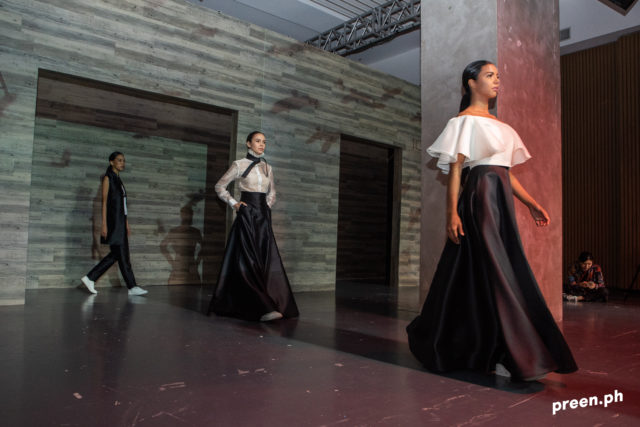 The last day of Bench Fashion Week SS19 was a mix of fun and elegance. Wrapping up the designer lineup for the season was JC Buendia with a collection inspired by a character from a Netflix show he loves.
"I call this collection 'Claire,' based on Outlander," JC told us after the show. The pieces were reminiscent of Claire Randall's 18th-century fashion with a modern twist. It opened with a bright yellow silk gown with a neck bow.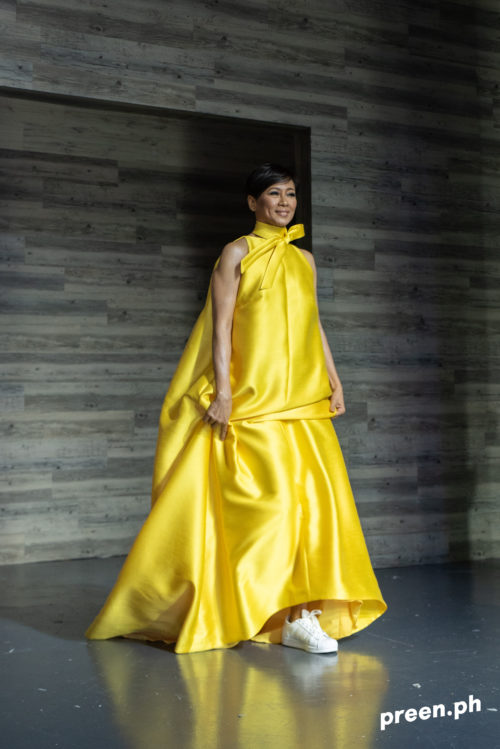 What followed were a series of black and white pieces, from dresses to trouser ensembles. As costume designer Terry Dresbach told Vanity Fair, one of Claire's most popular clothes was the off-white jacket and black skirt combo, which is a testament to mixing conventionally masculine and feminine elements. JC's rendition includes cropped jackets and pleated A-line skirts, as well as a pantsuit with flouncy tube top.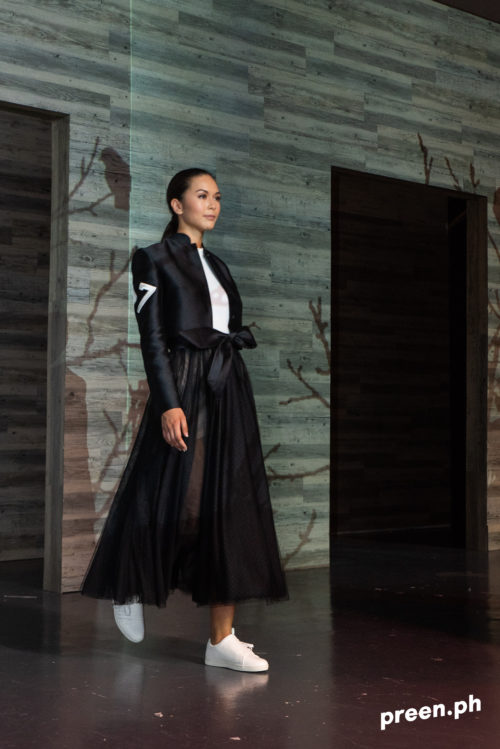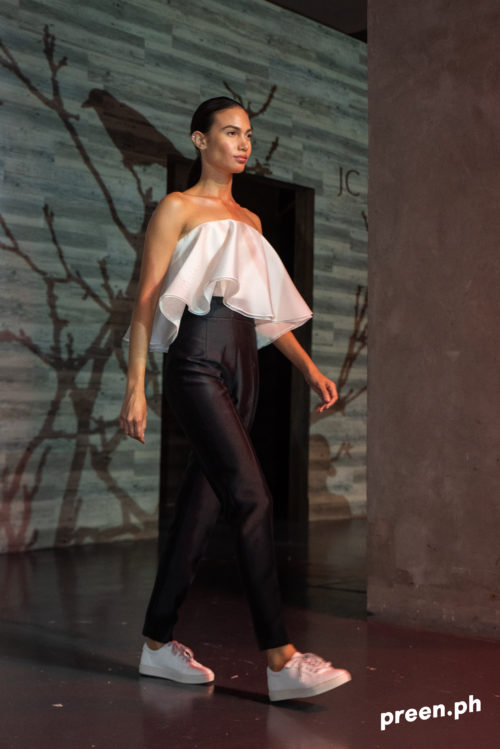 There were also pieces that had me thinking of Audrey Hepburn, particularly the straight-cut dresses with a pleated skirt—one even had a neck piece adorned with pearls. We asked JC if he took inspiration from the late actress. He said, "Not really. I guess it's already in my DNA to create these kinds pieces and silhouettes for women."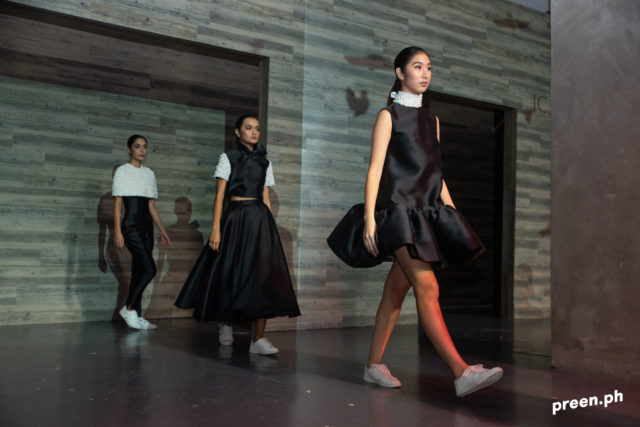 Aside from pieces you can wear to formal events, there were also chic pieces that I personally would wear every day. One is a sleeveless tux-inspired top, another is a sleeveless LBD with ribbons on the shoulders.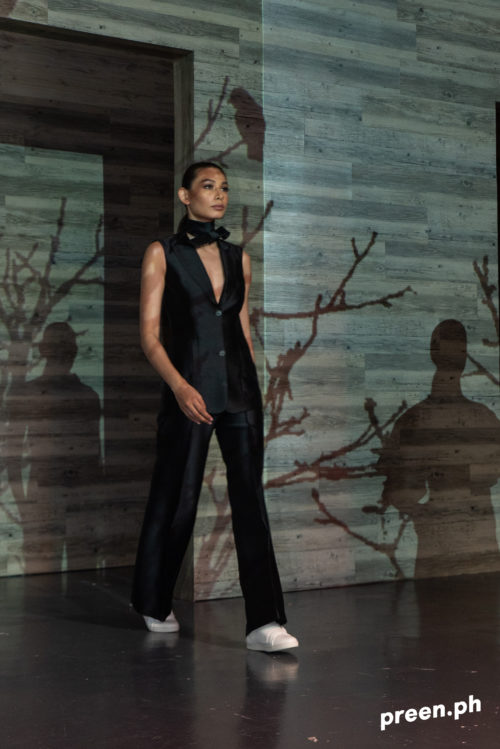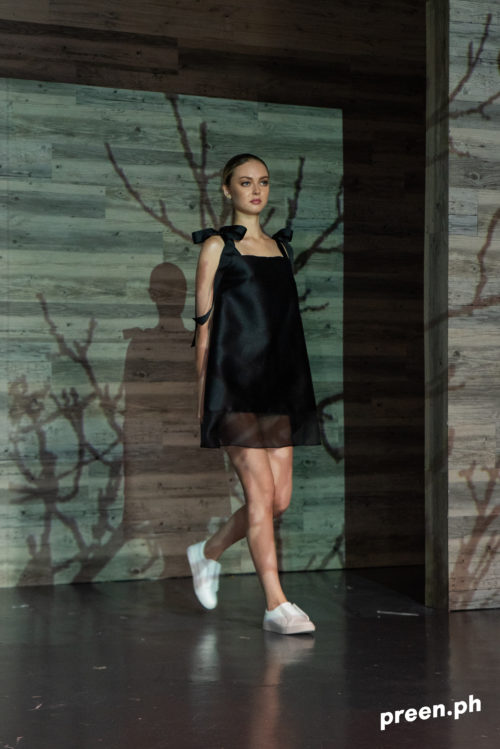 Whether you're a fan of Outlander or just want to add more monochromatic pieces to your wardrobe, you can always turn to JC Buendia's collection. Which one are you eyeing?
Photos by Argyl Leones
For the latest in culture, fashion, beauty, and celebrities, subscribe to our weekly newsletter here  
Follow Preen on Facebook, Instagram, Twitter, YouTube, and Viber
Related stories:
Seph Bagasao, Renz Reyes, and Ched Studio showcased their collection for SS19
Mark Bumgarner's SS19 RTW line is like a dialed down version of his ball gowns
Joey Samson, JC Buendia, and Tweetie De Leon-Gonzalez keep it cool backstage
People from the fashion industry celebrate the life of Cesar Gaupo