The Holy Week break is a time of reflection and renewing oneself. For some, it gives them the opportunity to organize the things they've neglected because of work and just life in general. After all, having a clean space at home can help in your personal rejuvenation too.
It's already Black Saturday but you can still sort everything out before the work week begins. So, add the tasks below to your to-do lists. Reward yourself to a good meal once you're done.
Clean your makeup brushes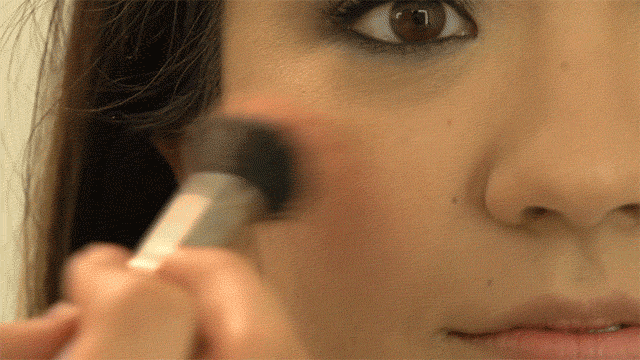 Your skin isn't the only thing you need to take care of while doing your makeup. If you've been putting off cleaning your brushes, now is the time to do so. Make sure you use the right product for synthetic, natural hair, and mixed hair bristles, so you won't damage them.
Fix your cluttered closet and drawers
Admit it: There are some of you who feel lazy and just stuff your clothes in your wardrobe—no hangers or anything. You're also the person who complains about a top they can't find in their closet. End that dilemma and just reorganize your clothes, girl.
Change your sheets A bedroom looks newer when you change your sheets and pillow cases. Plus, you can sleep better with clean sheets.
Throw away unnecessary and expired items
If you have a pile of papers on your home desk, put them in the recycle bin. For unusable and broken items you have hidden in your storeroom, dispose them already. Also, check your fridge and your vanity for items that have surpassed their expiration dates—you don't want to feel sick or get a skin infection.
Scan your devices
We talked about Marie Kondo-ing your phones to free up more memory space. But doing quick and thorough scans on all your personal devices—yes, including your laptop—will help you spot viruses and other programs that are slowing them down. Delete the files that look sketchy as well since they may be low-key malware. Also, uninstall apps and softwares you rarely use.
"New you"
Not only should you fix your stuff, you should also focus on pampering yourself. If you feel more recharged and put-together after this vacation, you'll be productive in the tasks thrown at you on Monday. Go get that massage, change your hair, or just catch up on sleep to fight the
burnout
. Do whatever you need!
Photo courtesy of Unsplash
For the latest in culture, fashion, beauty, and celebrities, subscribe to our weekly newsletter here  
Follow Preen on Facebook, Instagram, Twitter, YouTube, and Viber
Related stories:
Preen Picks: BRB, we're busy not being busy this Holy Week
Make self-care better by matching your mood with your skincare
How I try to organize my life with notebooks
Simple self-care tips to try RN