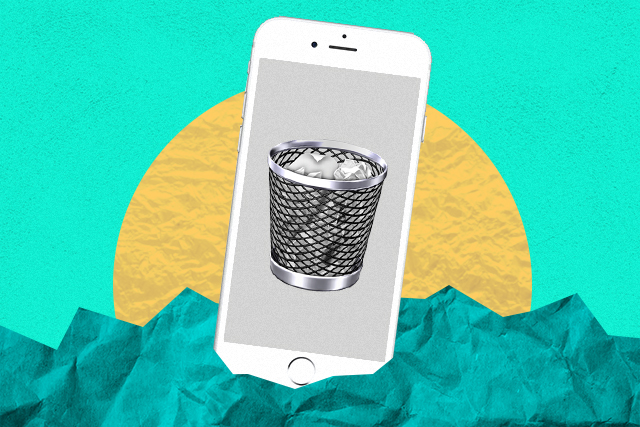 Don't you just hate it when you're at an important gathering and the dreaded "Storage is full" pop-up appears on your phone? It's happened to all of us way too many times, it's not even funny at times. When your memory becomes too little, you obviously can't save files and the camera will be disabled.
My phone only has 16 gb memory so I'm very careful with downloading apps and keeping files. I've also found numerous ways to free up space when needed—mostly when my memory drops to 300 mb, which has happened before. Do you have the same problem? Here are the steps I took to free up space.
Delete apps that take up the most space
Apps aren't created equal, and some of them take up too much memory than necessary. Fun fact: Facebook and Snapchat are some of them. Of course, it still depends on which social media apps is important to you. But if you think that you can use FB and/or Twitter via your phone's browser or you can wait to get on a laptop to access your account, then you can say good-bye to them.
Also, don't get too download-happy on games. Choose one or none. You don't have unlimited space, you know.
Clear cache
Telegram and WhatsApp, for example, have in-app options to Manage Storage and clear cache. If you have an Android, there's bound to be an option under the phone's Settings page to do this. Be careful though because some apps will delete messages and files when you do this. On the bright side, you might free up hundreds, even thousands, of megabytes from your phone.
Backup your photos and videos
As much as you want to save every memory from the past three to five years, you can't keep them all in your phone. Always utilize the iCloud, Google Photos, and other file-saving services for your memorabilia. You can also weed out the blurry, low-quality ones in your albums. Also your ex/es' photos, that needs to go.
Download a battery and memory manager
I have an app called Battery Doctor (available in the App Store and Google Play) that boosts my phone's memory and helps clear up cache in various apps. It's useful when you need to free space quickly. It can also show your battery's capacity and how long it'll last since your last charge. You can also check out similar apps if this doesn't work for you.
Restart your phone
According to How to Geek, restarting your phone will clear out RAM, especially from active apps. Apparently, if you simply close the apps manually, it won't necessarily clear your RAM of their activities. Again, this is a quick way to free up space when you need it.
Art by Marian Hukom
For the latest in culture, fashion, beauty, and celebrities, subscribe to our weekly newsletter here
Follow Preen on Facebook, Instagram, Twitter, YouTube, and Viber
Related stories:
Leaked photos of new iPhone XI features three cameras
Hit unfollow on these toxic types of men on social media
Crush your 2019 goals with these apps
We're planning our photoshoots with these phone light accessories