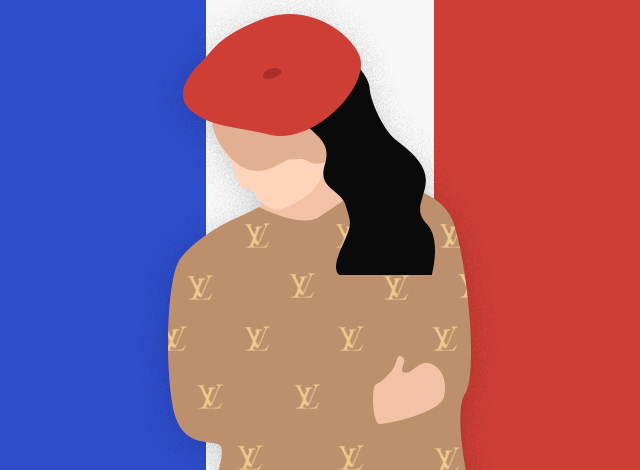 For several years, Andowah Newton, vice president of legal affairs at Louis Vuitton Moët Hennessy (LVMH), says her senior colleague has been harassing her. When she finally filed a complaint, she said her manager responded that harassment is "just a byproduct of being an attractive woman who works at a company with a French culture, and thus, should simply be tolerated."
And if that isn't enough, when she tried to confront her harasser via email, she was told that she should "apologize to the harasser, and promote the harasser to a new position." Well, if that's French culture, then f*ck that. 
Now, Andowah is suing the French fashion conglomerate group. In her lawsuit, she claimed that between 2015 and 2018, her harasser would "leer" at her, and once thrust "his pelvis and genitals into her face." She also claims he would constantly try to kiss her either as a greeting or in celebration—something she claims the senior level executive at LVMH tried to explain as something "executives do in a French company."
Though the internal and third-party investigation launched by LVMH did not find any evidence of wrongdoing, Andowah claims the investigation was a "sham" and the company only agreed to an investigation "reluctantly." She also says she was denigrated for "unjustifiably attacking" the man. LVMH denied these allegations in a statement. "There is no merit whatsoever to the allegations in Ms. Newton's suit. LVMH has clear policies prohibiting harassment and retaliation in the workplace and procedures to address any concerns raised."
READ MORE: Women vs. sexual harassment: Here are the laws you should know
You'd think that following the #MeToo movement, something like this wouldn't happen. But sadly, the "French culture" statement has some truth in it. Last year, France 24 cited a study which showed that more than half of French people feel that the movement hasn't changed anything in the country. The Conversation further notes, "Sexism is an everyday occurrence in France, where clothing advertisements still use sex to sell products and men comment on women's looks at the office and on the streets. Lewd comments are often defended as 'just flirting.'" Adding, "In an open letter published in January 2018, 100 women denounced #MeToo as a puritan witch hunt, driven by a hatred of men, and claimed that French culture was simply different, more sexually expressive, than American culture."
Another sad fact: Although a trend report based on U.S. Equal Employment Opportunity Commission data noted a general rise in harassment charges between 1997 and 2017, it also showed that the number of sexual discrimination complaints decreased in 2017, despite that year's aggressive news coverage of #MeToo. The report also reveals that 67 percent of the charges in 2017 were found to have "no reasonable cause" that the discrimination actually took place. Furthermore, findings of "no reasonable cause" have increased in recent years. Forbes notes, "This could be attributed to a variety of explanations, but after witnessing the Brett Kavanaugh hearings, we should not be surprised to find the male establishment digging in their heels to dismiss and fight these discrimination and harassment charges."
What's even more infuriating is that, like Forbes notes, "experts estimate that roughly three-quarters of harassment incidents go unreported."
Can you really blame those who choose not to file? It's not just the difficulty of reliving the painful experience. To add salt to injury, those who do come forward are more often than not blamed, met with suspicion and indifference, and companies even go as far as retaliation, humiliation, and dismissal. I mean, just look at this case. "French culture" my ass. To trivialize sexual harassment and make it a "cultural norm," and then chide the victim for simply not accepting that "norm"—that is exactly why this toxic has perpetuated for years. It's abhorrent, and it needs to stop, now. We believe Andowah Newton, and we hope other victims will also have the courage to report their experiences—and more importantly, get the justice they deserve.
Art by Tricia Guevara
For the latest in culture, fashion, beauty, and celebrities, subscribe to our weekly newsletter here  
Follow Preen on Facebook, Instagram, Twitter, YouTube, and Viber
Related stories:
Rashida Jones and Donald Glover created a PSA about sexual harassment at work
Female sportscasters have been dealing with sexual harassment on the job for too long
Eliza Dushku was written off a CBS show after sexual harassment complaints
Gretchen Fullido is suing her colleagues for sexual harassment and libel