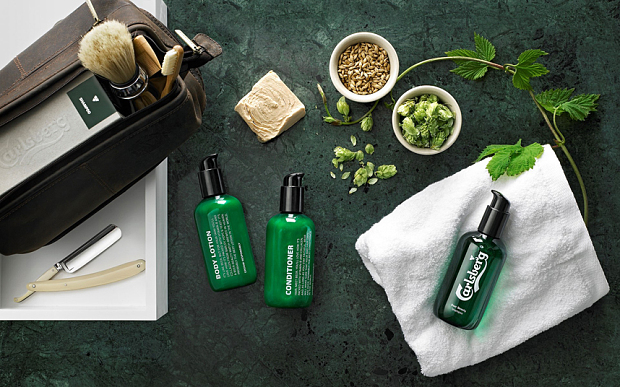 You said you needed to make your dad, brother, boyfriend, or partner shower more? Give them beer—but not in the edible, Happy Hour form.
Carlsberg just released a line of grooming products for men called Carlsberg Beer Beauty. The range includes shampoo, condition, and body lotion—all spiked with 0.5 liters of freeze-dried beer in each 250 ml bottle.
The Western beer brand made sure each product in the new range is packaged in
their
signature green bottle, almost as if to get the user to think that they're just pouring their favorite beer over their bodies.
To others who are more skeptical—and those who don't work for companies who sell beer products—experts believe it's as awkward as pouring a can of beer all over yourself. The alcohol could dry hair, and potentially strip it of natural oils that maintain its health.