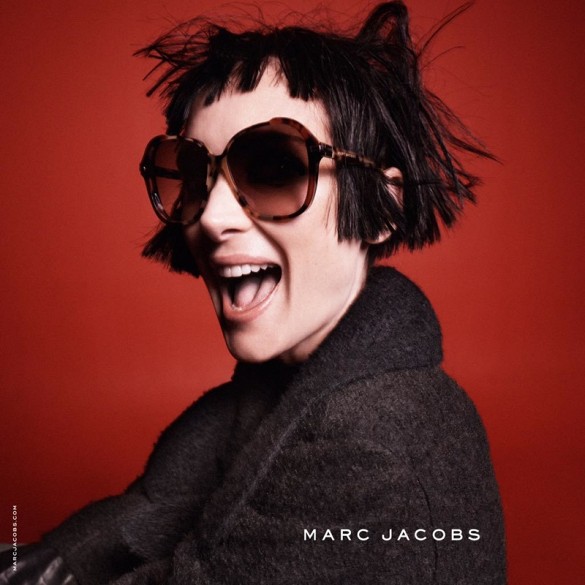 Wino forever.
Marc Jacobs seems to be on that team, too when he announced that Winona Ryder is his latest fall 2015 campaign endorser. The returning star joins Cher, Willow Smith, actress Debi Mazar, Red Hot Chili Peppers vocalist Anthony Keidis and his daughter Everly Bear, nine-year-old Betty Lowe, songwriter Steve Mackey with son Marley, and other runway regulars.
In an Instagram post, the designer expresses his long-running admiration toward Winona's unfaltering looks: "Winona and I have been friends for over 15 years. She first appeared in our campaign in 2003. Here she is as beautiful and unique as ever photographed by David Sims in our Fall/Winter campaign."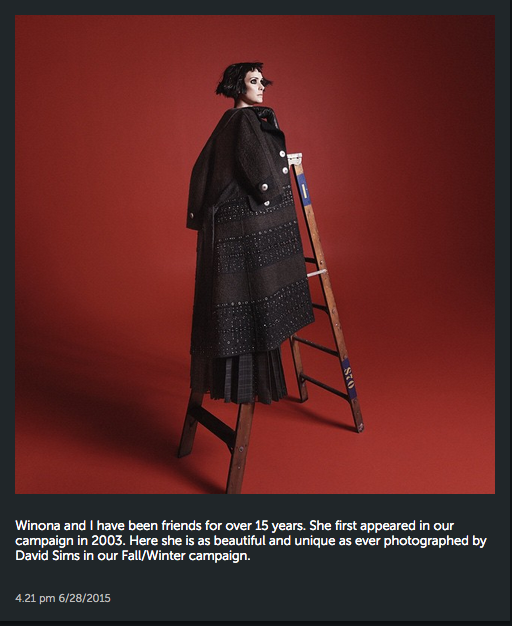 In one photo, Winona dons a funky cut, a black oversized coat, heavily lined eyes, and a pensive pose. In another, she sports Marc Jacobs eyewear with a wide smile, as if having more fun with that messy hairdo than her other counterparts.
Apart from scouting timeless stars and unexpected faces, Marc Jacobs makes the conscious turn toward diversity and letting it front his latest campaign. A signature red background lends a uniform look to his muses who are anything—from different ages, sexes, and professions—but ordinary.
Winona might not be the last fall endorser, but we've got to give props to Marc Jacobs—just who in their right mind would get a bygone star for future wear, and actually make it look timeless and chic as ever?
Oh, wait. We are talking about Marc Jacobs aren't we?
[
Who What Wear
]
Photo courtesy of Who What Wear