Instagram has become one of the top go-to social media platforms of this generation. It has consistently brought new and ingenious ways for users to share their stories and engage with users, and is continuing to do so. With more than 500 million active users enjoying their IG Stories feature, it's no surprise that the Instagram team has been focusing on it.
Among the latest updates they have launched are the Countdown Timer sticker which functions as its name suggests, and useful to help build hype around an upcoming event, or create urgency for limited time offers. Followers can even subscribe to the countdown timer and receive a reminder in their notifications when the countdown is complete. Another one of our favorites is the quiz feature, a fun way to engage with followers through an interactive quiz format on IG Stories.
These are just some of the exciting new features for Instagram Stories. During this year's F8 conference, Instagram announced even more new features, which you definitely should watch out for.
Create Mode camera
According to Adam Mosseri, head of Instagram, a revamped camera design called "Create Mode" will soon be available to users. The new camera will include a semicircular mode switcher that makes creative tools like different shooting options and more easily at every user's disposable. It will also reportedly let users create stories without having to upload a photo or video first.
Donation sticker
Following Facebook's big fundraising push in the past year, Instagram is notably following suit. This new feature which will be launched soon will reportedly let people raise money for nonprofits from within the app. Users can search through a list of non-profit organizations and customize their own fundraiser. Later explains, "Once it's live, you can swipe up on your story to view the total amount raised." Don't worry, Instagram stressed that 100 percent of the money raised will go to the nonprofit you support.
Spark AR Studio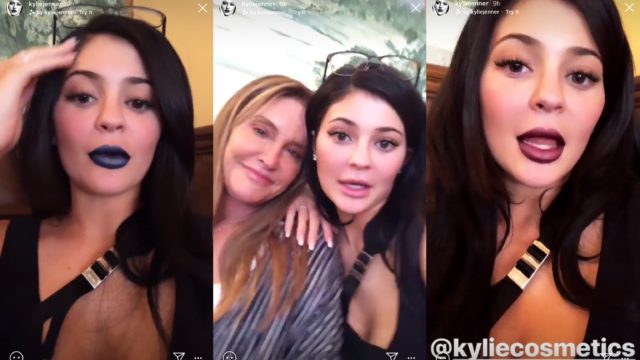 This is definitely one of the biggest announcements from the F8 conference. Remember Kylie's Lip Kit filter, and Off-White's AR filters which let their followers "try on" products from their collection? Now, not only select people and brands could create their own custom AR filters for Instagram Stories—every user can do it. Just imagine the possibilities!
According to Later, "Facebook's Spark AR Studio (the software that brands and designers use to create Instagram Stories filters) will soon be available for everyone, including both Mac and PC users." The site also pointed out its significance to brands: "Creating your own AR effects for Instagram is also a great growth hack because in order to access the filter, you'll need to either follow the brand on Instagram or visit their profile to try it out."
Music stickers
Essentially, what it does is it allows users to have their choice song from Instagram's library and have it played in the background of their story. According to Instagram, this is how it works: "When you've selected your song, you can fast-forward and rewind through the track to choose the exact part that fits your story." Additionally, "You can also choose a song before capturing a video. When you open the camera, swipe to the new 'Music' option under the record button. Search for a song, select the exact part you want, and record a video as the song plays in the background." When your friends are watching your story, they'll also see a sticker showing the song title and artist name.
This is actually already in effect in some regions of the world, like Australia, New Zealand, France, Germany, Sweden, the UK, and the US. Unfortunately, Instagram has yet to announce when it will be available in our country.
Shoppable tags
This one is pretty major, especially for digital marketers working in e-commerce. Falcon.io notes, "Although shoppable tags have been available to select retailers for use in feed posts since 2016, this is the first time brands have been able to add them to their Stories."
If you've already used the shoppable tags on posts, then you pretty much have an idea on how this works. Through shoppable tags, users can see details about the product and even buy it without leaving the app. Falcon.io points out, "All in all, this means higher conversion rates, more traffic to your landing pages, and better ROI from your social media marketing efforts."
Which of these features are you most excited about?
Art by Tricia Guevara
For the latest in culture, fashion, beauty, and celebrities, subscribe to our weekly newsletter here  
Follow Preen on Facebook, Instagram, Twitter, YouTube, and Viber
Related stories:
You can now look like Kylie Jenner in a jiffy
We bet your favorite Instagrammer has these IG Stories apps too
Instagram teamed up with Netflix for this cool feature
Social media 101: IG Stories hacks you're missing out on