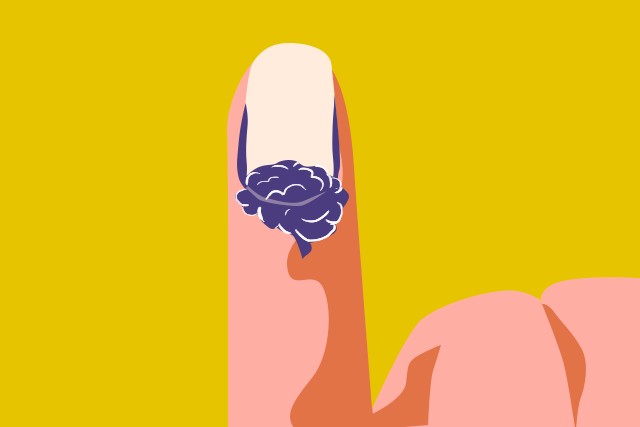 I know how it feels. Yesterday, as I got my finger inked, I had this overwhelming sense of hope. I woke up really early today, still with that feeling as I eagerly checked online for partial results. But when I finally did, what I saw honestly hit me hard that I almost cried. To me, the disappointing list felt like a death sentence—to our country and to our generation.
Since almost all my friends on social media had the same set of political bets as I had, they too were just as frustrated as I was at the results. Scrolling through my feed, I could see that similarly, that frustration translated into rage—the kind that eats you up. I get it. It was easy to blame the voters. So I'm sure you've come across word "bobotante" several times today. And it was pretty obvious: the degratory moniker was directed at the masses; the so-called "uneducated." After all, data released by Stratbase, which ranks the number of voters according to socio-economic status, revealed that 78 percent of voters came from class D, followed by class E at 16 percent, and finally, class ABC at a mere six percent. Sadly, we can't deny that many who belong in socio-economic classes D and E do not have access to quality education—or any education at all. Most don't even have the resources to something as basic as the internet. Or if they do, they may have difficulty discerning between real and fake news—again, it all comes down to lack of proper education.
Padamihan kasi yan ng bobo. Ay boto pala. #bobotante

— Cloyd Gulla (@CloydGulla) May 13, 2019
Philippines' politics is turning from garbage can to dump site.

Lecheng mga bobotante.

— Annabeth (@erinapolega) May 13, 2019
https://twitter.com/thisismigoy/status/1127894624490516480
Thus, the census was that we fail as a nation time and time again because we are riddled with these "stupid voters" who don't know what's good for them. While I agree that they need to be educated more, I also think brand them as "stupid" or "unthinking" is unfair, wrong, and downright elitist.
To those who insist that only educated people should vote, one netizen put it this way: "Who are we to say that [formal] education is the sole basis for making an informed vote? Sabi nga ng prof ko dati, 'A stay at home mom from the masses might not have had access to education but her vote is grounded on the hardships she experiences in her everyday life.' So who are we to say that it is not an informed vote?" His encounter with a tricycle driver who admitted he would vote for the likes of Colmenares, De Guzman, Diokno, Gutoc, and Tañada and even told him, "Nag-iisip na kasi mga [Pilipino] ngayon. Hindi lang basta binoboto mga sumasayaw at artistahin" is proof of this.
He stresses, "My point here is that it's not only about simply educating the masses. It's about recognizing that our privilege blinds us from seeing the issues these people face in their every day lives. And it's this privilege that continues to blind us from understanding why the likes of Duterte, Bato, Willie Ong (who symbolizes health despite his stance on the death penalty) continue to resonate with the masses. So, yes, fight for the need for education to be given to the masses. But never believe that you are above them." He concludes, "If we want this country to succeed, we must step out of our comfort zones and recognize that we too need to learn from them."
https://www.facebook.com/enzo.alvendia/posts/10156602753482832
And if we're pointing fingers to those who succumb to vote-buying, before you get your pitchforks and condemn them to hell, maybe it's best to try to understand them first. According to a 2016 study by Ateneo de Manila University's Institute of Philippine Culture, it was found that vote selling is actually a "logical decision."
ADMU political science faculty member Lisandro E. Claudio, PhD explains, "The poor vote is a thinking vote and you see it everywhere—you see it on how they consider candidates, you see it in vote processes such as vote buying. While we can easily say that is evil, the poor think about it in different ways; there might even be a sense of justice in the way they sell their votes." He adds, "It's not a simple immoral act that they don't think about. It is a well thought-out process. The process of selling one's vote is a reasoned and logical process."
Conducting an in-depth ethnographic study with the aid of 119 key respondents from four communities around the country, the research showed that among the poor, there are five perspectives that prevail regarding vote buying.
Ateneo development studies program faculty member Jayeel Cornelio, PhD said that some respondents regard the money given to them as a "gift" which they use to buy daily necessities. Meanwhile, he shared that others take the money because they believe it rightfully belongs to them. They pay for value added tax, after all—so taking money from these politicians is, in a sense, a way to get their money back.
"People are willing to receive from many sources but in the end, they want to exercise their agency or free will," Cornelio said.
Ultimately, research director Filomeno Aguilar, PhD said tagging poor voters as "bobotantes," is in itself "a symbolic violence against the poor," particularly, when we see them "as all just giving in, without us not understanding the particular circumstances in their respective communities." He stresses, "We have to be sensitive about that. We have to put ourselves in the shoes if we can of the very poor, in their different situations, and try to understand them before we make any generalizations."
It's true that politics is an extremely tough subject—enough to break relationships, even. Believe me, I understand. We do drastic things to defend our principles. But the next time you insult someone—or even threaten to "unfriend" or cut off ties with them for disagreeing with you, think again. Like another Facebook friend of mine noted, this kind of mindset only causes more divide between us. She pointed out, "We can't continue to engage only with like-minded people. This time, our mission is to engage and convert." Adding, "If we really want change, we need to educate each and every voter. Educate, not eliminate. Each uninformed voter is not an enemy. Each one we educate is an opportunity to make change happen. Maybe not now, but in time."
https://www.facebook.com/shelf.indulgent/posts/819628168436985
https://www.facebook.com/shelf.indulgent/posts/819588528440949
Remember, if you and your friends are all supporters of the same people, then the data is contained within your sphere. Maybe a more effective form of action is something similar to what Alexandria Ocasio-Cortez did during her run for office: campaign door-to-door and actively listen to the masses. That's where you convert the non-believers and get votes.
https://www.facebook.com/thefightingmaroon/posts/10205723722848192
The truth is, I still agree with what the late Miriam Defensor Santiago  (despite her campaign for Bongbong Marcos) used to say: politicians don't want educated voters because they are a threat to the status quo. I do think there is a need to go out there and enlighten them. But to vilify and call them as stupid, or immediately cancel them is unnecessary. Remember: These voters—no matter who they voted for—are not our enemies. The blame lies on scheming politicians for manipulating them with false and empty promises.
https://www.facebook.com/photo.php?fbid=10206743201038996&set=a.3634593303818&type=3&theater
As UP Diliman Professor Ranjit Rye said on ABS-CBN, no matter the results, if it is truly the voice of the people, then it's still a win for us. It means we're still a working democracy and there is still hope.
Of course, the discrepancies during the voting process is a whole other story.
Art by Tricia Guevara
For the latest in culture, fashion, beauty, and celebrities, subscribe to our weekly newsletter here  
Follow Preen on Facebook, Instagram, Twitter, YouTube, and Viber
Related stories:
All the shady things that happened during our 2019 midterm elections
Consider these male senatoriables' stand on women's rights before you vote
What popular female senatoriables have said about women's and LGBTQ+ rights
Alexandria Ocasio-Cortez shows us how underdogs win in Knock Down the House