For some women, getting your pictures taken on your wedding day and waiting to get them back from the photographer can be a source of anxiety, especially if you're not the photogenic type. Most of us would love nothing more than to be a chill bride like Kate Middleton, who did her own makeup on her wedding day. But for those of us who've looked at a photo of ourselves and grimaced, we know that doing our own makeup and looking great in photos is as likely as booking Buckingham Palace for your reception—it's just not happening.
In certain cases, getting the right makeup artist who understands your face—and more importantly, understands how you want to look on your big day—is just as important as finding the right designer who can flatter the parts you want hidden, and highlight the features you like best. Don't just ask your friend to refer the artist she used on her wedding—ask for several referrals and do as many tests as your schedule will allow until you find the right one.
To wrap up the June wedding season, Preen booked three real-life brides-to-be and helped them with their makeup game plan in time for the bells to ring.
Nica Hechanova, 32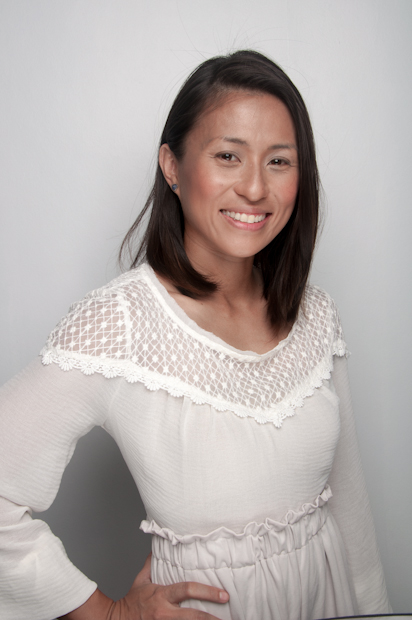 A camera-shy yoga teacher, Nica's main concerns were her dark circles, which are genetic, and her freckles, which she didn't want covered up. Some crow's feet have also started to show up in the corners of her eyes and on the day of the shoot, she had a small blemish on her right cheek. "I just want my skin to even out. I have really dark circles under my eyes; it's something that runs in my family, and if I don't sleep, it gets worse, right? I guess what I look for is to look natural," she tells me.
Her makeup artist Don de Jesus takes this into account as he lightly preps her face with MAC Vibrancy Eye Primer, MAC Strobe cream, and MAC Prep+Prime Skin Enhancer, which all work to brighten her skin, particularly her under-eyes. He then uses an orange corrector on her eye area to counteract the darkness, and on certain areas that exhibit redness, he uses a yellow one. He also recommends a very thin foundation, like MAC Face and Body Foundation, which won't cover her freckles or settle into fine lines. After foundation, he covers her blemish with concealer.
One important tip he gives is to always let your makeup artist know about your current skincare regimen and if you have any allergies. For Nica's eyes, he's careful not to use products that will irritate the area. Two weeks before your wedding, he recommends getting a facial by a reputable dermatologist. He also advises brides-to-be to exfoliate every other day up until the wedding to achieve a smooth complexion. "Unless they do this, I notice that dead, flaky skin sometimes ends up [protruding] from the makeup," he observes.
Roxanne Tadique, 28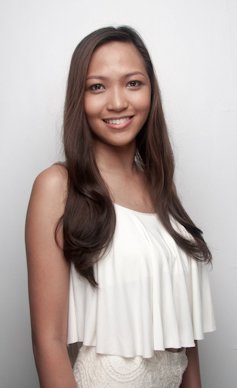 Roxanne Tadique got engaged seven months ago, and her wedding is already set for this December—a pretty busy time for brides-to-be. A tax lawyer, her career is especially stressful, so breakouts are a concern for her, along with makeup that is too light for her morena skin tone. Makeup artist Gio Flores also observes that her eyebrows are a little sparse—something that can easily be fixed with the right brow tools.
Surprisingly, he opts to use a foundation that is three shades lighter than her skin tone by Make-Up Designory on the high planes of her face. "Contouring is passé," he explains. "Also, a bride moves from indoors to outdoors—the lighting isn't consistent, so the best way to achieve a bridal glow is not to rely on light, but to create it." He applies the lighter foundation on her forehead, the bridge of her nose, her under-eyes, nasolabial folds, and brow bones. To create the illusion of length, he applies also it on the middle of her neck. He observes that her cheeks are sunken and that she has a receding chin, so he also adds the lighter foundation there also to make them look fuller and plumper.
For bridal makeup, he prefers to use airbrush makeup by Temptu for finishing. "It lasts longer and delivers good coverage. The amount of product needed is minimal, but the effect looks effortless. However, because HD makeup is very thin, the surface of the skin should be very smooth." Like Don, he recommends a getting facials by a good dermatologist and a strict skincare regimen.
Cheska Nolasco, 29
An interior designer by profession, Cheska is probably the chillest bride we've ever met. Having gotten engaged just last month with her nuptials set for next February, she reveals that she's already done with her wedding plans. She's booked her makeup artist and hair stylist, is having her gown made, booked a caterer, and a venue—naturally, the décor won't be a problem for her. "Since before I've already known what I wanted, and now I can just adjust to what I want now," she says.
In terms of her makeup, Cheska doesn't have any hang-ups, but she is concerned about her forehead (a "five-head," as she calls it), which is why she prefers to have bangs. "I'm actually more concerned with my hair because it's thin and I need bangs, but with makeup, I don't really care."
Don works on emphasizing her chinita eyes with a light, smoky look. On the other hand, Gio, who also has a background in hair styling and coloring, offers this tip for Cheska: "She has light skin with yellow undertones, so I would suggest a hair color that's maybe medium chocolate. Flaxen hair will wash her out a little bit, and make her look pale."
He also adds, "She'll be needing a good set of hair extensions to add volume. If it gets hot, she'll sweat and the curls will flatten, so she needs a stable set of hair extensions." Hair stylist Jay Aquino decides to create soft waves for Cheska to reflect her laid-back nature.
The naturally blushing bride
At the end of the day, a happy bride is a beautiful one. Apart from marrying the right person, taking everything into account and preparing for it will go a long way towards ensuring a memorable, stress-free wedding day. After all, the last thing you want on your big day is to worry about how you look, right?
For more tips and to see the finished makeup looks of the brides-to-be, click on the slideshow above!
Photos by Jeff Ong and Patrick Segovia
Styling by Randz Manucom
Makeup for Nica Hechanova and Cheska Nolasco by Don de Jesus for MAC Cosmetics; hair by Jay Aquino
Makeup for Roxanne Tadique by Gio Flores; hair by Jelani Patricio
With additional reporting by Olivia Estrada