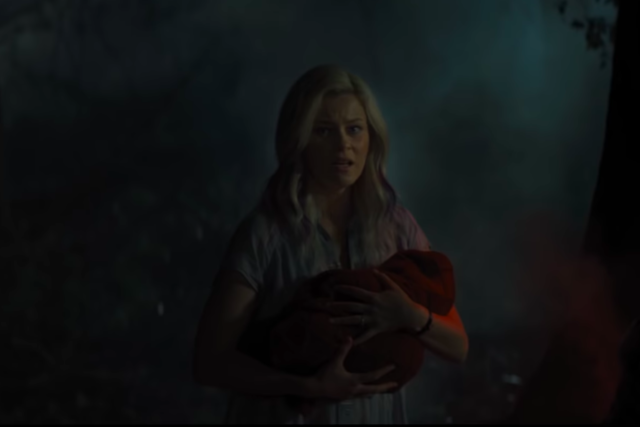 Warning: Spoilers ahead
What if Superman turned out to be an alien who was sent to destroy Earth?
That's the question Brightburn posed when its chilling trailer first dropped. Directed by David Yarovesky and produced by James Gunn (popularly known for directing Guardians of the Galaxy), the film starts out like any Superman film or TV show. A space pod falls on a farm, and a couple finds a baby who later grows up having superpowers.
Young Brandon Breyer (Jackson A. Dunn), who is the equivalent of Clark Kent, discovers he has powers on the eve of his 12th birthday—a not-so-subtle metaphor for puberty. He is also plagued by ominous voices, which are presumed to be coming from his home planet, telling him he should "Take the world."
As mentioned, this kid doesn't set out to do good, despite having parents who teach him how to be a kind human being. Brandon starts by breaking a girl's hand after she called him a pervert, and then later topples his uncle's car in a highway in the middle of nowhere. He does almost all his evil deeds while wearing a blood-red cape and a Cthulhu-like mask.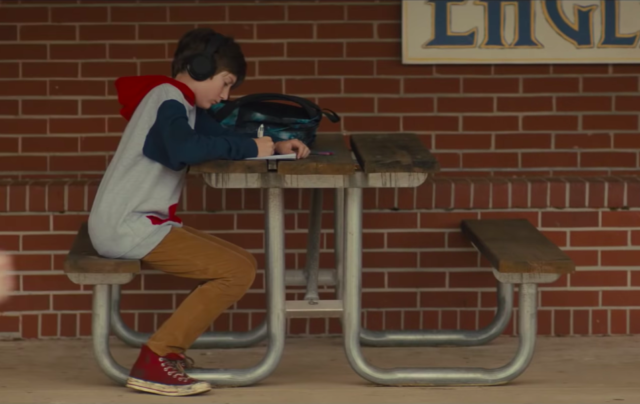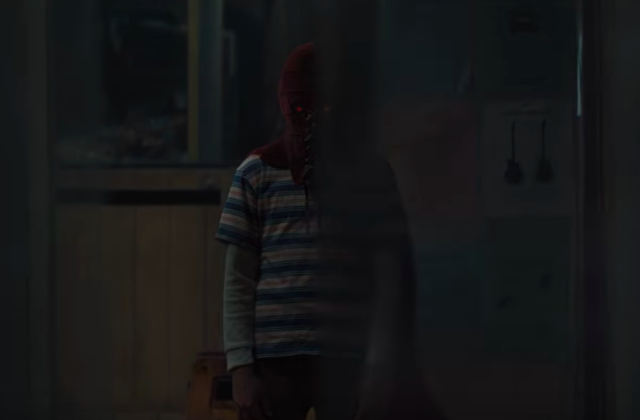 While watching, these questions popped up in my head: Is Brightburn really the complete opposite of Superman media? Also, why are most of Brandon's victims women?
I did a little digging and I found it's a way to flip the "damsel in distress" trope.
Superman has always been the savior of mankind, and has pledged to never hurt any human unless they are bad. He was raised by two kindly farmers who basically taught him basic human decency and courtesy, and have been credited for teaching him a concept of justice.
While he's praised for his Moses-slash-Messianic storyline, a common critique of the Superman movies and comic books is their "damsel in distress" problem.
Lois Lane, Superman's love interest, is considered a strong, independent woman. According to SYFY Wire, her character has had several revamps since she was created 80 years ago. But she has consistently been an empowered figure who hunts for the truth—mostly thanks to the fact that she's a news journalist working in a male-dominated industry.
However, writers still put Lois in the most precarious situations just so Superman could save her. Batman vs Superman: Dawn of Justice tried to one-up this by torturing both Lois and Supes' adoptive mom, Martha Kent.
Superman may have a good  as a superhero, but his stories aren't exactly feminist-friendly. (Probably why they made Wonder Woman.) That said, it makes sense for Brightburn to flip the narrative and just have Brandon terrorize all the women around him—his classmate's mom who wanted to get him arrested for breaking her daughter's hand; his aunt-slash-guidance counselor; the policewoman who tried to apprehend him; and lastly, his mother (Elizabeth Banks).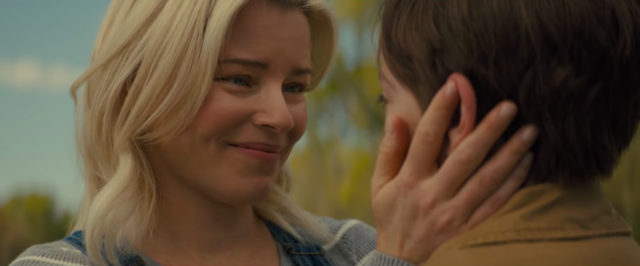 Even the chickens he killed in their farm were mostly hens. What is with this kid and his hatred for females?
There's no explanation as to why Brandon seemed to despise more women in particular. What the film did show us is his fascination with the human body, which he sort of studied via men's magazines and anatomy illustrations from science textbooks. Which his parents also dismissed as their adolescent son's weird kink.
Perhaps it's just mere coincidence that the people who were ballsy enough to call Brandon out and fight him were women. Paired with the fact he studied "human dissection" using women's photos, he probably saw them as easy targets.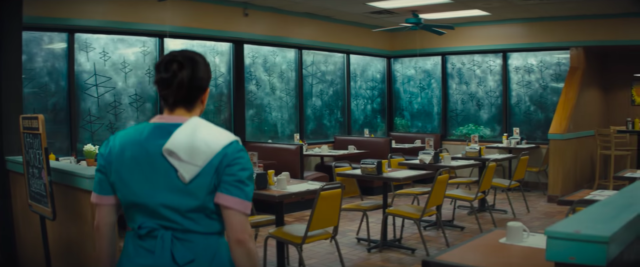 Or, you know, it's just a matter of how Brandon was raised. Yes, the Breyers gave him everything they could and always reminded him he's a blessing that literally fell from the sky. Is that enough, though? As Vulture noted, the Kents' storyline in Superman created a perfect image of how children can become great when they grow up if they were nurtured right—especially if they were practically gods or aliens.
"[T]hey are supremely useful fictions, ones that keep the world in balance and make us believe in a god who came from the sky to save humanity from itself. In other words, the Kents stand at the fork in the road where Superboy can become either the Jesus of the Gospels or the Übermensch of Nietzsche," Vulture wrote. "In this way, Brightburn is a story about the responsibility we all bear when we raise children, be it at a parental or societal level. We may not trust ourselves to do the right thing, but we have to pretend we can trust our young ones to be better than we are, if we work hard enough to raise them right. We will never do away with tales of Evil Superman because we will never stop being at least a little bit evil ourselves."
***
Brightburn gives a unique and logical perspective of Superman being the evil guy. People did fear him because of how powerful he is, so why not make the kid as horrible as possible? If anything, Brandon could probably destroy the world faster at 12 than Superman saving everyone from his teenage to adult life.
Photos courtesy of Columbia Pictures
For the latest in culture, fashion, beauty, and celebrities, subscribe to our weekly newsletter here  
Follow Preen on Facebook, Instagram, Twitter, YouTube, and Viber
Related stories:
Queer heroes have always existed, and it's time we recognize them
Here's your first look at The CW's Batwoman
Aquaman rundown with notes from Jason Momoa and Amber Heard
Lupita Nyong'o and breaking the Black stereotype in horror films