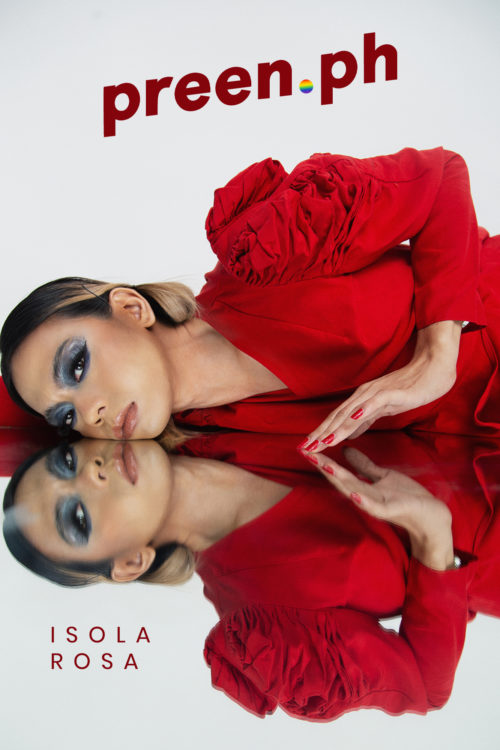 The iconic Pride rainbow represents the attributes and the beauty of the LGBTQ+ community; more than anything, it's a symbol of equality. On the last week of Pride Month, we wanted to tell the stories of six LGBTQ+ figures who, in their own ways, are living their truth and advocating for the rights of every Filipino—queer or not.
First up, we have Isola Rosa, representing the color red (life and sexuality).
Pride is more than just a party or a parade—it's a protest. The whole month of June is a time for the LGBTQ+ community to express themselves while fighting for equal rights. If it was merely a party, it would end once the energy dies down. But no, because attaining equal LGBTQ+ rights is a continuous fight—same with a lot of basic human rights that are being ignored in our country.
One woman who knows the importance of addressing these issues is Isola Rosa. "May friend ako tawag niya sa 'kin, 'Birhen ng Masamang Pangitain' kasi I always talk about negative or gloomy things," (I have a friend who calls me the "Blessed Virgin of Bad Omens" because I always talk about negative or gloomy things) she tells us. "I like to address [issues] kasi I think those are important. If we're always, like, obliviously happy all the time, we're not solving any problem."
Isola is a transgender artist and activist who uses her platform to raise awareness on the marginalizations Filipinos experience. One of her latest projects was a sculpture inspired by Sitio San Roque, an urban poor community in Quezon City that's in danger of being completely torn down. She also did a cooking performance called "Munggo" "inspired by the culinary experience in the San Roque community."
https://www.instagram.com/p/BxJu_DTBKiZ/
https://www.youtube.com/watch?v=iEfRi2u-Mu8
"I think it's Picasso that said, 'Art is a lie that makes us realize the truth.' That's what I'm doing. I'm making up stuff to help people realize this is what's really happening," she says. Isola continues that she could relate to marginalized people because she's somewhat in the same position, just on a different level.
"For me, [these issues] 'yung kulang ng pansin (not given enough attention) in our society. It's a society that glorifies too much people who are winning. But we forget to help the ones who are not catching up, [those] who are failing in this system," she says. This is also something she teaches her architecture students at the College of Saint Benilde (CSB).
"Some of my students came from more comfortable backgrounds. So I tell them, 'You know, this is [what's really happening] in the Philippines. You have to see and realize that there are people who are not given enough attention," she adds.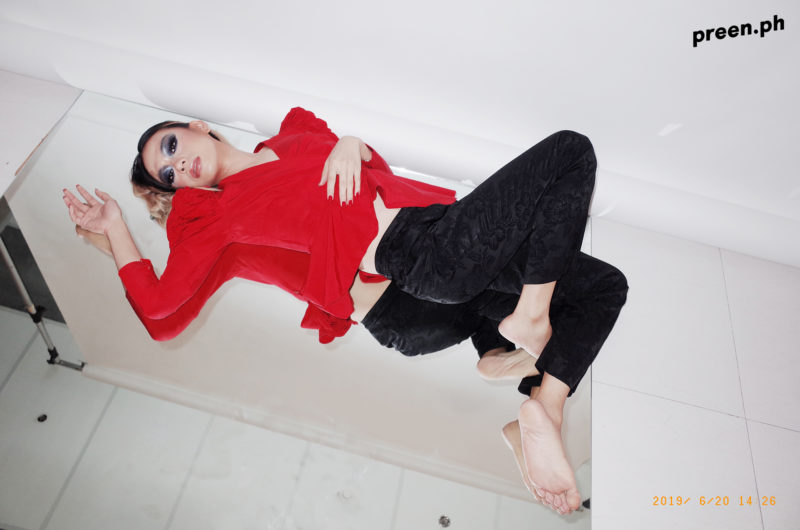 Of course, that doesn't mean that Isola doesn't face her own set of challenges as a transwoman in the Philippines—and hers go two separate ways. As a member of the LGBTQ+ community, the fact that our government doesn't allow citizens to have a third gender option or be able to legally change their names based on their gender identity is still a problem. She also encountered a male colleague in CSB who said her presence is "not good for the kids."
Additionally, Isola wants to dismantle the queer patriarchal hierarchy that favors "the macho male" and places transwomen at the bottom. She observes that the culture here unknowingly mimics the LGBTQ+ structure of the US or UK.
As a woman, Isola empathizes with those who are still suffering from the gender pay gap and the lack of support for the RH Law, among others. "We have to stand together and be more courageous in speaking up against these issues," she says.
Isola is someone who fights for her rights and other people's using whatever means she can use—be it art, education, or her personal experiences. But what's truly admirable is her ability to listen and understand where people are coming from, especially when you're living in a conservative country like the Philippines.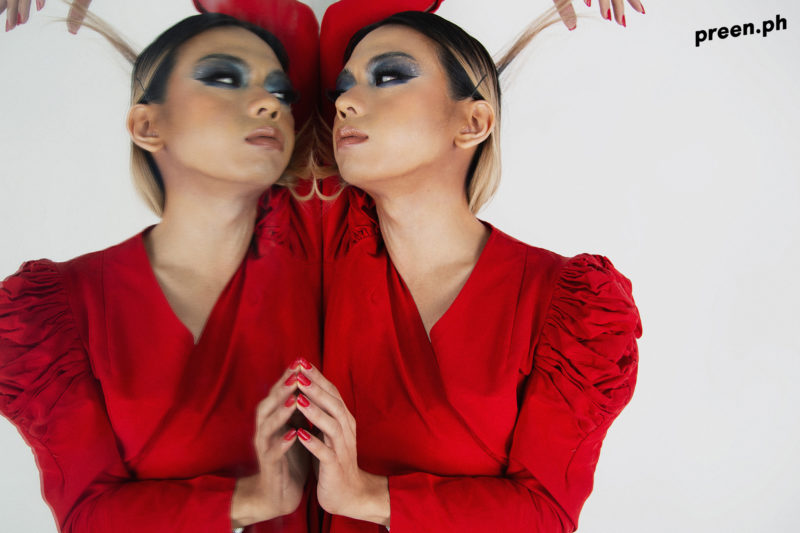 At the end of the day, Isola chooses to live her truth as authentically as possible and not let anyone obscure her light. "I'm so unbothered," she says. "Trans people like me really have to know [how] to stand up for ourselves [and] be courageous."
As expected from someone who doesn't back down in the fight for equality.
Photos by Jack Alindahao
Styling by Tisha Ramirez
Makeup by Miss Vela of MAC Cosmetics
Hair by Gina Marmito of Bench Fix Salon
Creative direction by Tricia Guevara and Nimu Muallam
Produced by Tricia Guevara
Assisted by Jacqueline Arias, Bea Del Rio, Lorraine Belamide, and Javier Lobregat
Special thanks to MAC Viva Glam, which is celebrating its 25th anniversary. This year, all proceeds of the VIVA GLAM II Lipstick, VIVA GLAM III Lipstick and the new, limited-edition 25th anniversary VIVA GLAM 25 Lipstick in the original VIVA GLAM I shade, will be donated to organizations supporting HIV/AIDS treatment.
For the latest in culture, fashion, beauty, and celebrities, subscribe to our weekly newsletter here  
Follow Preen on Facebook, Instagram, Twitter, YouTube, and Viber
Related stories:
Transgender people #WontBeErased and they've changed the world
What the real deal is with #TransgenderPrivilege
How to live the values of Pride Month every single day
A telecomm company that gives a damn about SOGIE rights