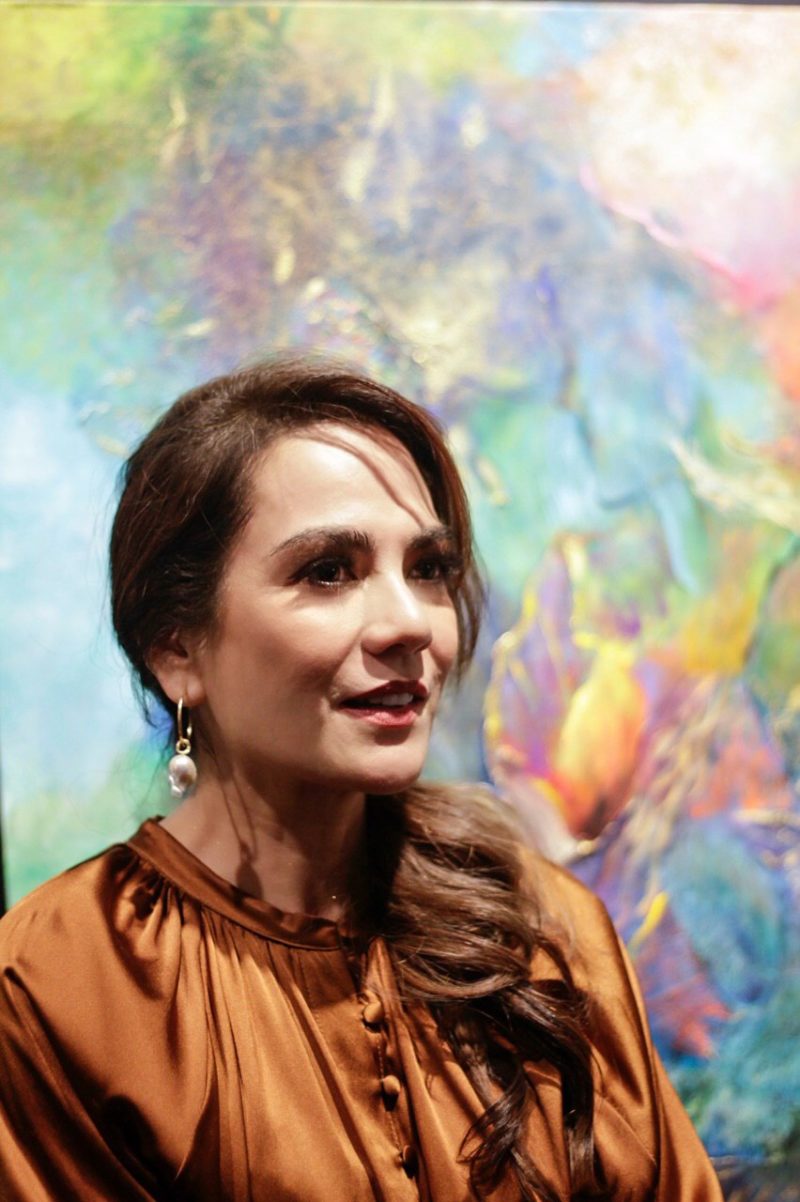 Art and politics—some would say these are worlds apart. But Sal Ponce Enrile was able to effectively navigate the two and come out better for them.
To the people of the 1st district of Cagayan, Sal may be more known as a public servant, having finished two terms as their representative in the 14th and 16th congress. But before she became a congresswoman, Sal was primarily drawn to the arts. As a sickly child, she was advised to stay indoors, where she whiles away time by sketching, drawing and painting. But she didn't pursue her love for the arts until much later.
From the time she resumed painting in 2017, there was no day that she has not painted. This discipline and commitment towards her art proved favorable. Sal's artworks are now displayed in private collections in the Philippines, Germany, New York, California, and Spain. She is currently representing Agora Galley New York and Dragon Art in Marbella, Spain. Her name is also becoming known at local and international exhibitions.
Last April 2019, Agora Gallery New York selected Sal to exhibit her works in the Artexpo New York, also known as the world's largest art expo, and highly prestigious as the likes of Andy Warhol, Robert Rauschenberg, Keith Haring, and Leroy Neiman, have participated in it.
Just a few months later, the congresswoman-turned-painter is now holding her second solo art exhibit, aptly named "Journey: Sal Ponce Enrile." As you might guess, it primarily focuses on her journey from the public eye as a legislator to a private individual reaching her dreams as an artist. Journey moreover takes its title from the lone semi figurative symbolist work in her newest collection composed mainly of abstract expressionist works.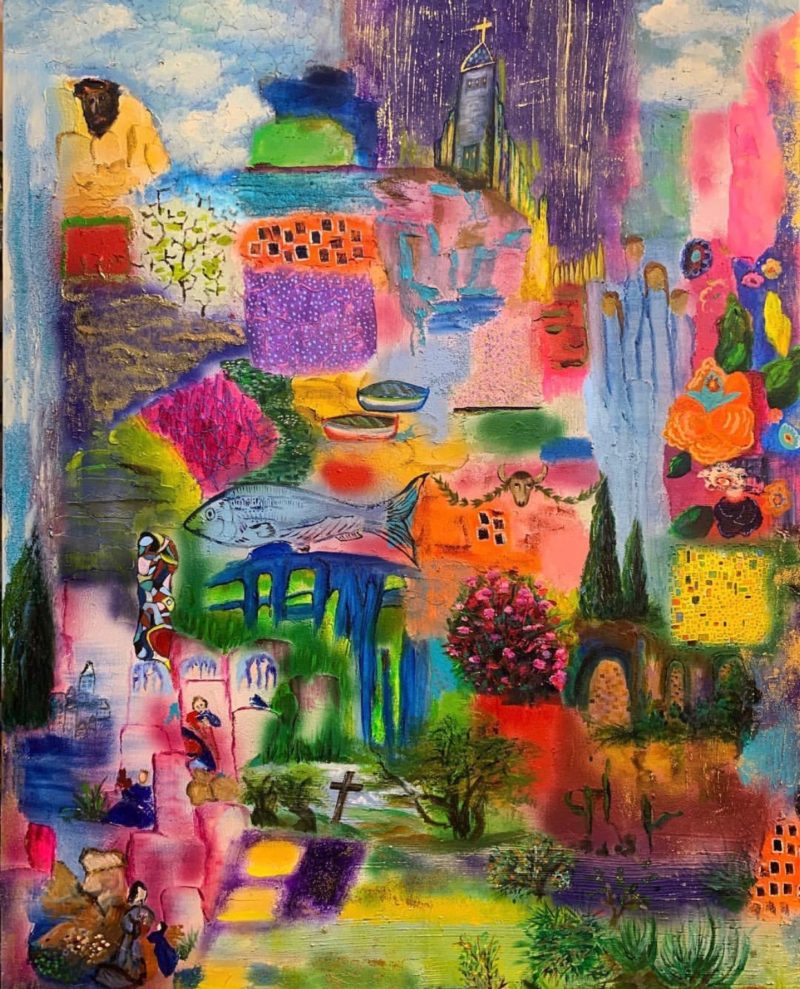 Of course, the story of her inspiring rise to the top incites curiosity. So we delved deeper into Sal's latest exhibit and found out just what it took for her to leave the world of politics and become a full-pledged artist.
You've always painted, but first pursued becoming a public servant. What drove you to finally shift and focus on being an artist?
I've always believed that there's a right time and place for everything and that my life is guided by the Lord. Being a public servant was never part of my plan, especially since I consider myself an introvert, the complete opposite of a public figure's persona. And yet, somehow, I ended up serving people that helped enriched my life experience and truly became my inspiration in this next phase in my life as an artist. Painting became my new calling.
Explain to us your journey. How did that happen and what was the hardest thing about shifting from a legislator to an artist?
After my term in 2016, I felt frustrated about not being able to continue with my advocacies (children's health and education). I began to seriously and passionately paint in March 11, 2017. I knew then that this creative journey was for a more meaningful purpose when I decided that proceeds from all my exhibits would go to my chosen beneficiaries. Towards the end of this same year, I began sending my portfolio to local galleries. To my disappointment, I kept getting rejected left and right and began to doubt if I was doing the right thing. This was the hardest part of this journey. I was initially not taken seriously as an artist. Perhaps because of my background, or worse, my art itself was not accepted. This challenged me to not only keep honing my skills but to keep applying. This time, I tried my luck in other countries. And from there, opportunities just kept opening. I got accepted in a gallery in New York and was officially launched by a UK based online gallery in Marbella, Spain as one of their artists. My biggest break to date is being able to sell my work at the Artexpo NY. I am now part of upcoming exhibits in Barcelona, Switzerland, Miami, and New York this year.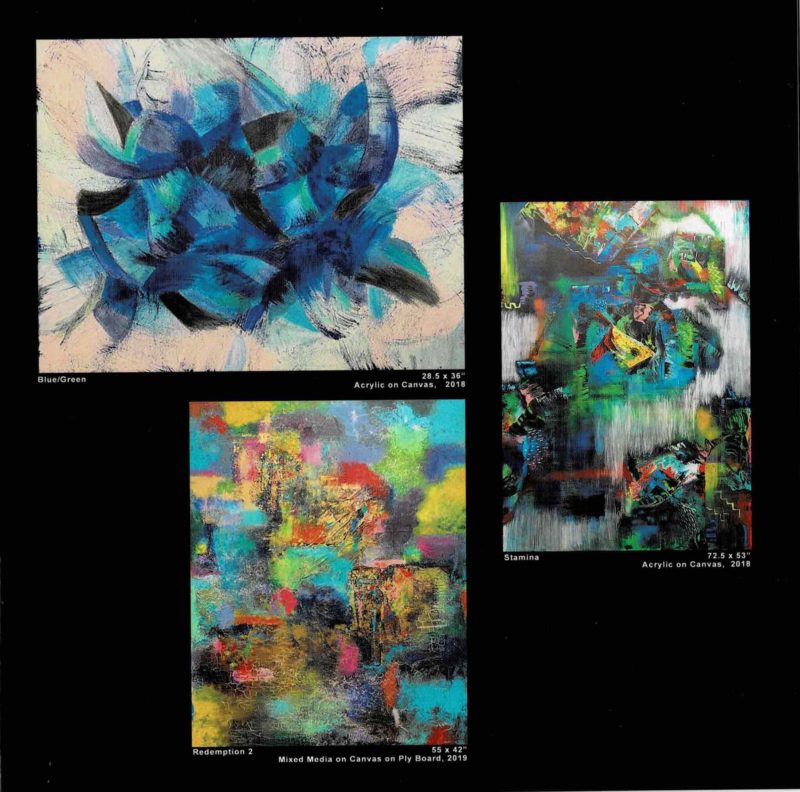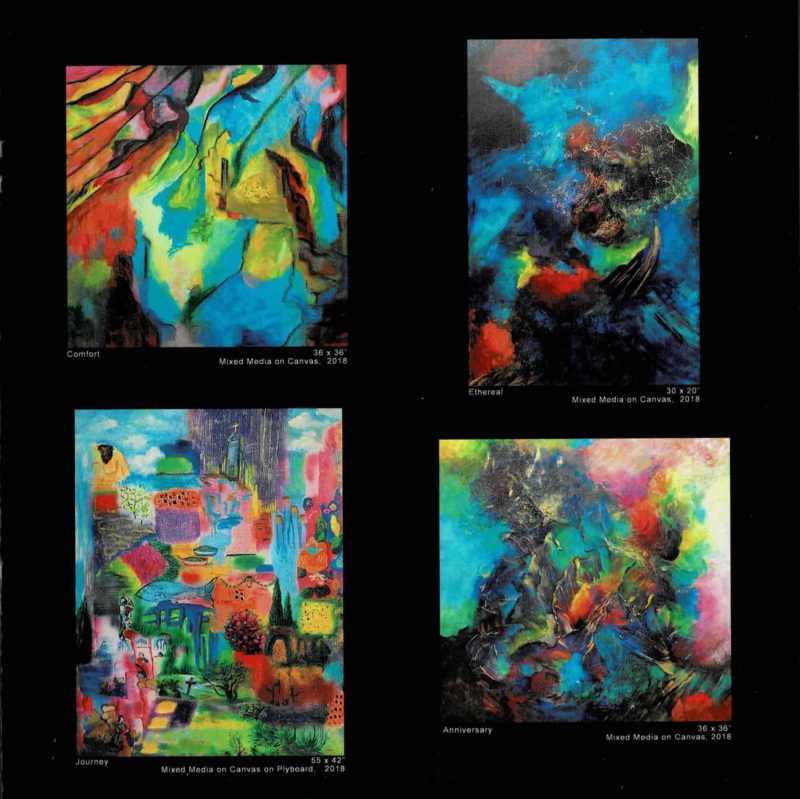 How different is the world of politics and art?
Based on my personal experience as both a former public servant and an emerging artist, a politician is given a big responsibility, with power and influence that should make a difference in people's lives. It is disheartening that most forget the real essence of what the job entails, leading and serving the people who entrust you with their future. Politics can dangerously lure a person to succumb to its powers and privileges hence, their constituents suffer the consequence of greed, abuse and corruption. In politics you meet a few genuinely good people. I will be brutally frank and open, most are fair weathered friends that are only with you because they benefit from the pseudo relationship. The art world on the other hand is a difficult to penetrate tight circle, but you encounter many authentic people that represent their art in their purest, raw and uncensored form. They either like you or they don't, it's as simple as that. I may not be used to it yet, but it's a welcoming and comforting notion. Art is a very powerful tool of expression and communication that may be used for political change.
Your first exhibit, Awakening, was very successful. Did that pressure you at all when you were working on this second one?
Yes, there was a bit of pressure to do better than last year. I had doubts if I was presenting the right collection to the right audience and I was nervous about meeting their expectations.
How different was this and Awakening, in terms of your work process?
Awakening was mostly an experimental stage, I had to figure out which materials and techniques worked well together. With Journey, I am more certain of what story I wanted to convey and how. The collection truly represents my transition as a public figure to an artist. The style is still distinctly me but with more harmony, cohesiveness and direction.
What can you say about the state of the art scene here in our country?
The Philippine art scene is thriving. More Filipinos are interested in the arts and actively visit museums and attend art fairs and exhibits. There are those that collect art either for it's potential increase in value or better yet, truly appreciate its beauty and allure, or both.
What's next for you?
I have a few international projects lined up for 2020. My passion and love for my work as an artist continues for as long as there are less fortunate children that need my assistance. After all, they are not only my inspiration but my purpose as an artist.
***
The art show is open to the public until July 4 at Art Cube Gallery, Karrivin Plaza. To view more of Sal's work, you can visit her website or follow her on social media via Instagram and Facebook.
Photo courtesy of Sal Ponce Enrile
For the latest in culture, fashion, beauty, and celebrities, subscribe to our weekly newsletter here  
Follow Preen on Facebook, Instagram, Twitter, YouTube, and Viber
Related stories:
This art exhibit features Imelda Marcos' pumps being reduced to ashes
What to expect from Solenn Heussaff's art exhibit?
Three artists made art and science meet in this new exhibition
Artist Mark Nicdao's piece just sold for P1.8M