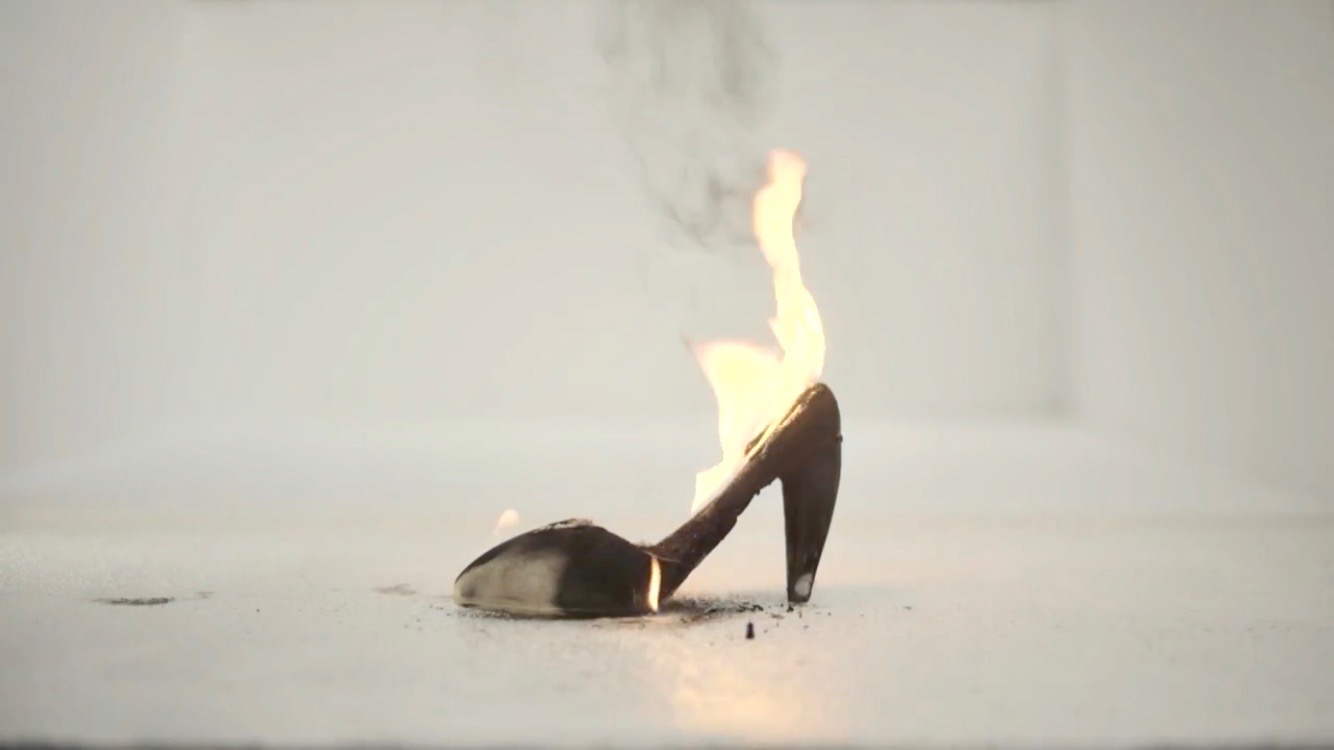 If you're looking for a meaningful way to spend your weekend, we suggest you drop by C1B Karrivin Plaza in Makati City and check out an exhibit entitled This is how to be a woman of the world? by artist Nikki Luna. It seeks to explore the many ways in which women from all over the world displayed strength and moral conviction, earning them the rightful title of being a "woman of the world."
In an artist statement written by Audrey Carpio, several women were cited as inspiration for this exhibit: Sen. Leila de Lima, whom the president slut-shamed and is currently detained on drug charges, but was awarded a Prize for Freedom; Judy M. Taguiwalo, who was arrested twice for protesting the Marcos dictatorship, and whose status as a single mother was insulted by Sen. Tito Sotto during a confirmation hearing; Emma Sulkowicz, who lugged a 50-pound mattress around their campus for more than a year to protest their rapist's verdict; and Charlie Jean, just 15 and four-months pregnant, who was sadly one of the casualties of the present administration's drug war.
"Nikki Luna casts these women's clothes in resin, creating a wardrobe that tells the story of the violence done against them under regimes that traffic in abuse and misogyny. These vestments are a memorial to the way they have responded and resisted, a statement stripped of its fashion to lay bare the strength in vulnerability," Audrey wrote.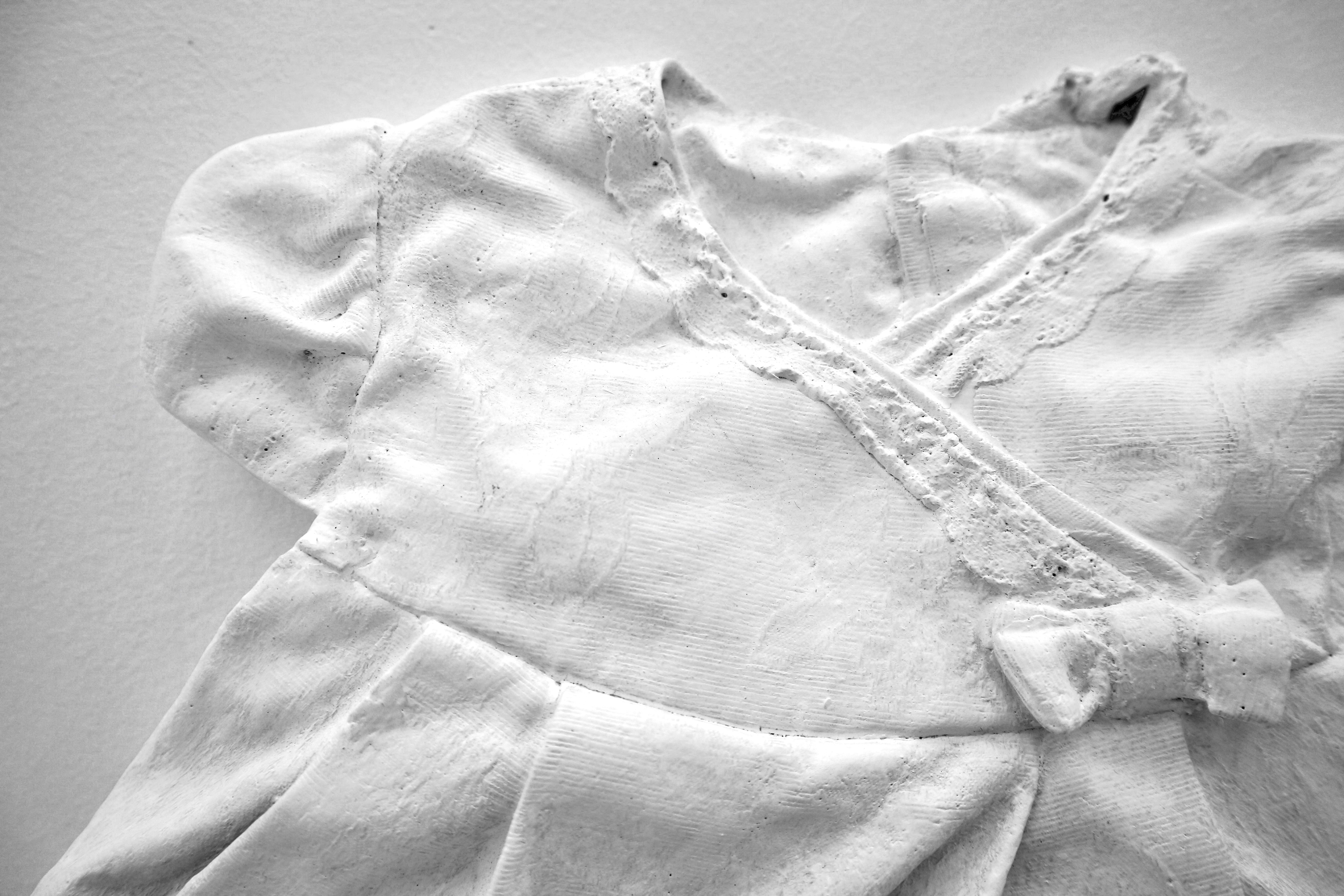 Featured in the exhibit are ceramic castings that highlight girls and women's rights, and other installations that seek to provoke viewers to ruminate on rape culture and misogyny in the country. This includes a piece entitled "Dancing with a dictator"—an imitation of the pumps Imelda Marcos wore to her husband's inauguration in 1965, plus a film of it being burned—a commentary on our unjust political system as well as a tribute to Martial Law victims. Another one features Duterte's provocations "minted in marble as a parfum that speaks of the way women's bodies are objectified and reduced to signifiers like odors." Audrey revealed, "This is not the first time that Luna has appropriated the President's anti-women insults and pulled from them the power of protest, and it won't be the last—as long as he is still in power, she will carry this load."
Opening is on Nov. 24, and it will run until Dec. 22.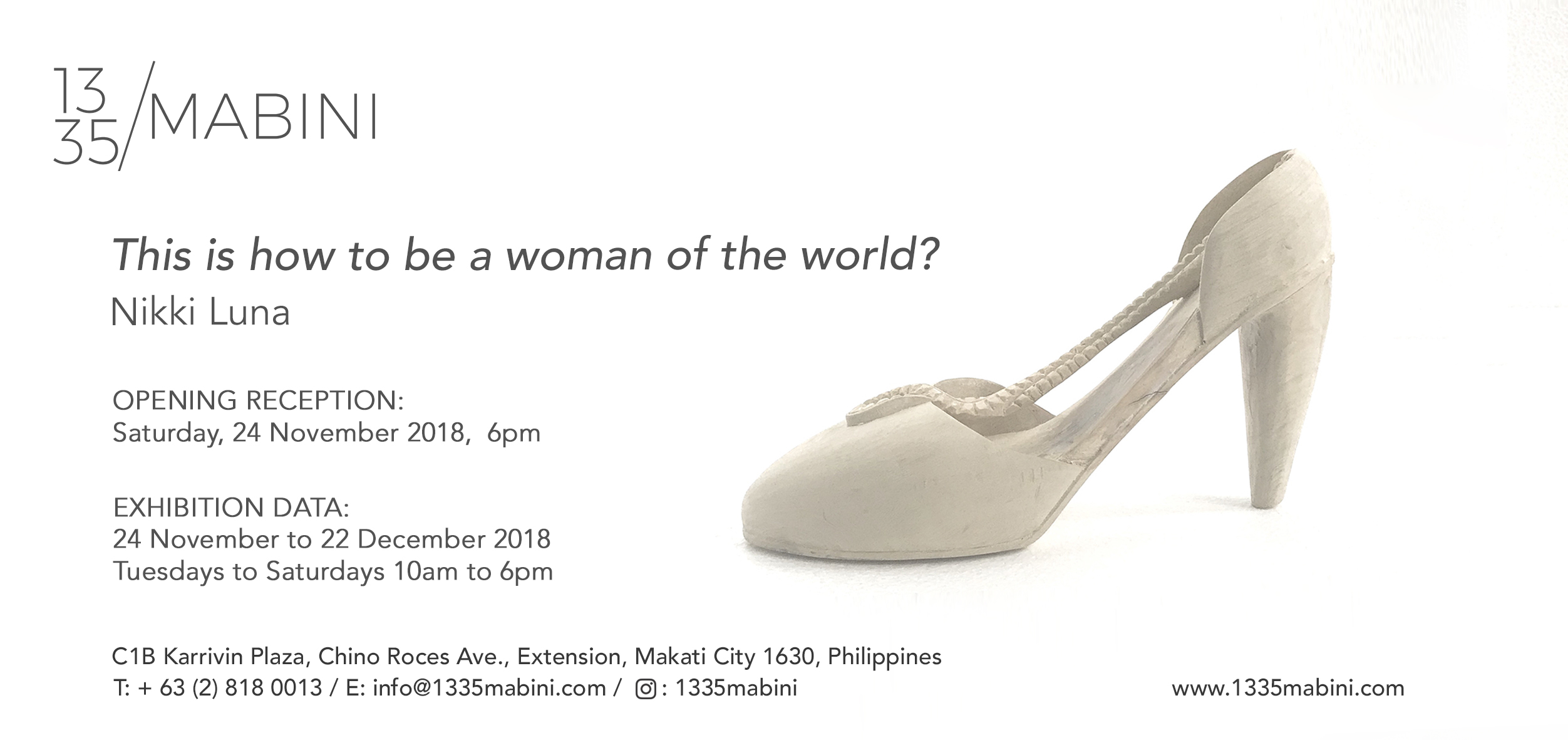 Photos by Jippy Pascua
For the latest in culture, fashion, beauty, and celebrities, subscribe to our weekly newsletter here  
Follow Preen on Facebook, Instagram, Twitter, YouTube, and Viber
Related stories:
Imelda Marcos is sentenced to at least six years in prison
An open letter to Imee Marcos: Why moving on is out of the question
If women's clothes cause rape, why are there infant victims?
Watch these films if you want to understand Martial Law