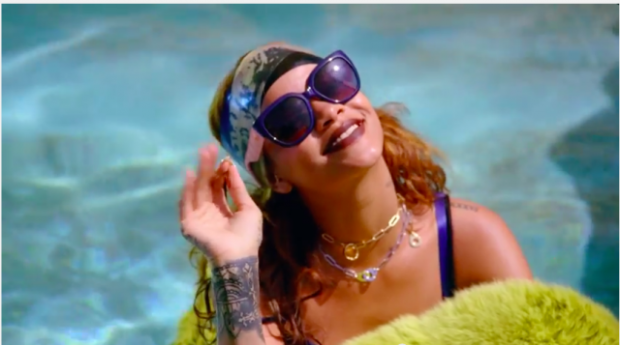 You don't want to pick a fight with Rihanna.
In her most recent music video for "Bitch Better Have My Money," Rihanna and her henchwomen go on a torture spree in the seven-minute clip full of gore, blood, and violence—and yeah, there's a chainsaw and a naked Rihanna, too.
The premise of the story is that RiRi blames her accountant a.k.a. "The Bitch," played by Mads Mikkelsen of Hannibal, for letting her go bankrupt. As revenge, she abducts his wife and subjects her to different kinds of torture. These include—but are not limited to—hanging her upside down, locking her up in a trunk, and drowning her. Even the police, Eric Roberts of The Human Centipede III (see the pattern here now?), didn't notice!
It's Rihanna. So of course, she gets what she wants. Towards the end, mister accountant was all tied up and bad gal RiRi chose his poison from her set of fatal paraphernalia (there's one for each sin: a bat for leaving the toilet seat up, a chainsaw for cheaters—you get the idea).
Her weapon of choice for messing with her money? A tiny dagger.
In the very last scene, a blood-bathed Rihanna stands atop a trunk full of money, her modesty covered with just a dollar bill.
On her Instagram account, Rihanna, owing the creative content of the video to herself, said, "Ya gurl got director skillz!!!" The idea of the whole vid, written by an equally badass-looking 20-year-old btw, came to her eight months ago. [US Weekly]
Watch the full NSFW clip here:
Screenshot courtesy of Iconoclast's Bitch Better Have My Money