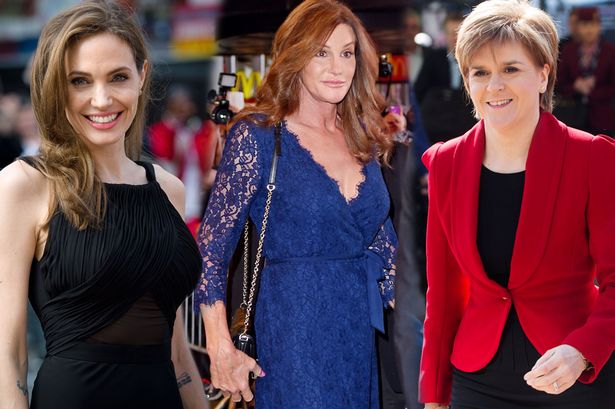 BBC Woman's Hour just named its 10 most influential women in the world. These are powerful women who happen to have an "exceptionally large impact on [women's] lives."
Joining the ranks at seventh place alongside US Vogue editor Anna Wintour and celebrity/humanitarian ambassador Angelina Jolie is "high profile trans woman" Caitlyn Jenner.
Only a month in since her Vanity Fair cover, Caitlyn is said to have influence that caters to a wider audience. Her story "trumped all others in the celebrity stakes."
Topping the list is the first woman to hold the post of First Minister of Scotland, Nicola Sturgeon. A surprise entry to the list is Sia at sixth place who got her place with her influence on music "while remaining faceless in an industry so much based, on well, face."
Showing that today's media is an essential and powerful landscape, the list also includes a handful of editors: Katharine Viner, editor of The Guardian and Zanny Minton Beddoes, editor in chief of The Economist.
See the full list here.
Photo courtesy of Mirror