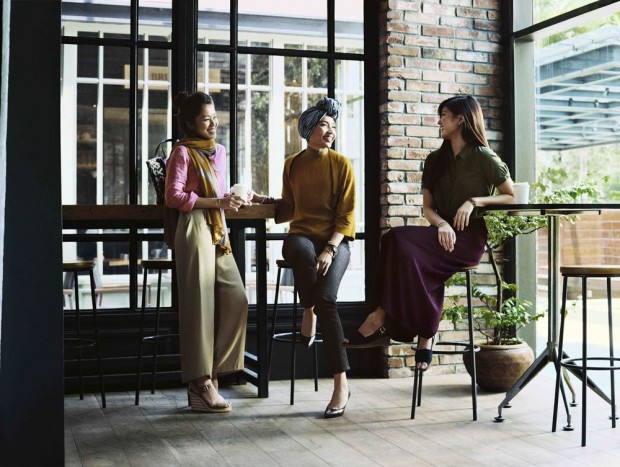 Uniqlo knows its basics. The Japanese brand dropped its collection of fashionable headscarves and religious wear designed by young British designer and blogger Hana Tajiman in Singapore last July 3.
Considering Singapore's sizable Muslim population that takes up 15 percent of their millions, launching the line in a place where a solid market already exists could explain the choice location.
"It appears that the company is rolling out the hijabs where demand is slightly higher before committing to launching across the world," writes Helena Horton for Dazed.
This was an expected and successful move from the young Muslim designer. Known for her aesthetic of donning fashionable yet modest religion-conscious wear, Hana's work is a mix of various types of headscarves and headbands in different colors and prints, long dresses and rayon blouses that are inspired by diverse cultures. The line also boasts of breathability via its strategically placed drapes and cutouts. Of course, it wouldn't be Uniqlo without its signature heat tech.
All in all, the line is an extension of Hana's vision to solve not just the problem of inconvenient clothing, but also rekindle creative expression among Muslim women.
While it may take a while to reach predominantly the Catholic Philippines, it's perhaps enough for our Muslim friends to know that the range exists. Now we wonder when it's gonna get here.
Photo courtesy of Hana Tajima