Fashion retail is fast evolving. Malls aren't the only go-to shopping spot people turn to nowadays. They now opt for the many several independent fashion boutiques, as well as online stores which have since popped up. Or you know, there's the good ol' ukay-ukay stores.  
According to the annual fashion resale report that secondhand clothing retailer thredUP released, "Over the past three years, resale has grown 21 times faster than apparel retail." 
Treehugger noted, "Growing numbers of shoppers are willing to buy secondhand as the stigma associated with used clothing disappears." The site further reported, "Millennials and boomers do the most secondhand shopping, but Gen Z'ers are the fastest-adopting group. More than one in three Gen Z'ers will buy secondhand clothing in 2019."
It has become such a huge trend that the resale market is reportedly "stealing revenue from fast fashion, an industry that is notoriously unsustainable." ThredUP even suggests that "secondhand is projected to grow to nearly 1.5 times the size of fast fashion in 20128"—that's less than 10 years.
In line with this, whether you're already riding on the trend, or are wishing to start, we've got you covered. For this week's Preen Picks, we asked around the office for our colleague's favorite ukay-ukay spots. Read on and get shopping.
WCHA Fashion House
I love WCHA Fashion House! Its a chain of shops scattered around Manila and Makati that sells really good stuff in my size for Php200 below! My family also frequents Baguio so we always make it a point to drop by the ukay-ukay spot near Burnham Park. Pro tip: the higher floor you go, the cheaper the prices are! – Tricia Guevara, graphic designer, Preen.ph
Denuo
I used to have all the energy and time to roam Anonas ukay shops and some in Antipolo (cheaper usually goes from P50-P200), but now I'm more of a Carousell and online ukay person. Like there are a lot of good stuff at reasonable prices on Carousell. There's also Denuo, an online store specializing in reclaimed vintage pieces from private collections. Recently, I've also started following this private account on Instagram called @onlinearchivist. They have second streetwear pieces as well as designer labels for quarter of its original price. – Christian San Jose, content creator, Nolisoli.ph, Northern Living, Southern Living
Harrison Plaza
Despite its old look, it's full of hidden gems. I used to go there when korean street style were a thing, and I'd be able to buy the clothes you see in k-dramas. – Bianca Pilar, marketing graphic artist
4 Less Ukay-ukay
I've always loved buying clothes from ukay-ukay shops. For three reasons: a) It's cheap, b) I'd rather support smaller businesses than large conglomerates c) I'm less likely to meet someone with the same clothes. I'm from San Pedro, Laguna, and there are a lot of ukay-ukay stores there. I frequent 4 Less Ukay-ukay because their stuff are super affordable. I also go to a nearby shop, Beaton. Compared to the former, it's more expensive. But they do have a larger selection. If I remember correctly, I bought my skirt and top for our HallowPreen party there. My tip is to go there when they're having their clearance sale. They usually restock every two weeks.  – Bea del Rio, junior content creator, Preen.ph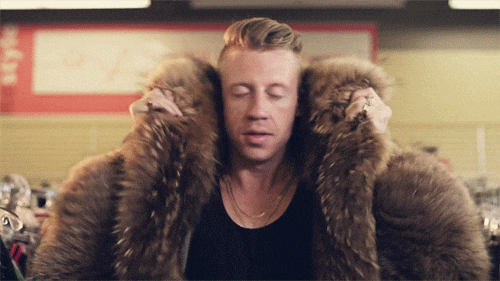 Any ukay ukay stores nearby
I don't really have a favorite ukay spot. I tend to walk a lot, so I just enter any ukay spots I come across with. But if you want specific shops, thrift stores are lined next to each other along Monumento in Caloocan and Roosevelt Avenue (going to Fisher Mall) in QC. – Oliver Emocling, associate editor, Scout 
The ukay trend has been prominent lately which resulted to random ukay stores popping here and there. No complaints though, it only takes a me a few minutes to go ukay ukay store hopping when I'm on the look out for cheap OOTDs. Tip: I usually reserve a piece of clothing that I'm still on the fence in buying since I might find something similar in another ukay store sold in a lower price. Takes a lot of effort but it's worth it, I promise! – Lorraine Belamide, intern, Preen.ph 
Art by Tricia Guevara
For the latest in culture, fashion, beauty, and celebrities, subscribe to our weekly newsletter here  
Follow Preen on Facebook, Instagram, Twitter, YouTube, and Viber
Related stories:
Preen Picks: Come rainy season, you'll find us indoors, watching these movies
Preen Picks: Planner apps to help you get your sh*t together
Preen Picks: Local queer artists you need to know about
Preen Picks: If you could only follow one fashion account on IG, who would it be?