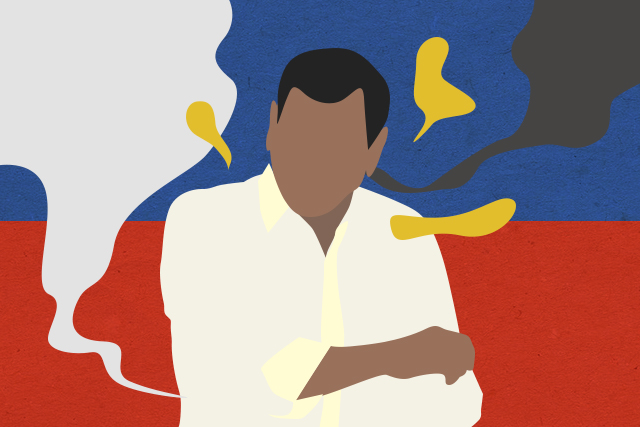 If there's one thing politicians are good at, it's making promises. As expected, this year was filled with several of them. We all know the President is already at the half mark of his term, and still has three more years to fill. So, we list down his promises for his remaining years at the office, as announced at his State of the Nation Address. Make sure to remember these for accountability.
Protection of the environment
"We are encouraged by the initial tests on the waters." #SONA2019 pic.twitter.com/DnqCbbbVFg

— Nolisoli.ph (@nolisoliph) July 22, 2019
The president used some of this time in the platform to highlight the successful rehabilitation of Boracay which he said has been restored "close to its pristine state." He also plans on rehabilitating other areas in the country, such as the Manila Bay. He said he "we will shut down establishments that continue to pollute and poison our waters. I am going to dismantle your building or simply burn it down so we can have a new set up." He also revealed an initiative to relocate the informal settlers.
"I am giving due notice to the LGUs and the stakeholders of tourist destinations in the enforcement of our laws," he said.
End corruption
Pres. Duterte claimed that he's "grossly disappointed with corruption." He even admitted he is an advocate for death penalty for plunderers. He asserts, "I have fired or caused the resignation of more than 100 officials and appointees of government without regard to relationship, friendship. There is no sacred cow, as the saying goes, in my administration"— A statement we frankly have trouble believing.
"Ako lang ang presidente na hanggang ngayon nambubugbog pa ng mga tao sa Malacanang. Pinapakain ko ng pera yang mga yan." (Hyperbole?)
He surmised, "Corruption exasperates; frustrates." On that note, we agree.
Fast-tracking of government procedures
"It is my hope that the Bangsamoro transition will fast track the establishment of the regional government that will secure a comfortable life for those in the Bangsamoro region." #SONA2019 pic.twitter.com/ErLcEND3eK

— Nolisoli.ph (@nolisoliph) July 22, 2019
"I have been asking agencies to simplify their [procedure] for three years," he said, indicating online processes for government services. "Pag hindi niyo pa rin yan magawa ngayon, papatayin ko na talaga kayo." He further claimed, "I am directing mayors and DILG to process all permits within three days."
Among those he also said he wants to fast track are resilience and mitigation efforts for disaster situations, as well as the "Bangsamoro transition" to end local armed conflict. 
New / stricter implementation of laws
Among those the president mentioned in his hour and a half speech was the Rice Tarification Law, and the Salary Standardization Law which aims to help "teachers who toil and work tirelessly to educate our young" through a pay hike for teachers. He also urged the Congress to pass a law on fire protection.
The president also touched on the Coco Levy Fund, and told Landbank to return to their roots and help farmers or else they will be abolished and the budget will be relocated to congress.
Remaining years of his term
"I will not stop until I reach the finish line. Then and only then will I call it a day." #SONA2019 pic.twitter.com/dId197NcrU

— Nolisoli.ph (@nolisoliph) July 22, 2019
He says he's ready to resign, because he's not happy anymore. But then ended his speech with assurance that he will complete his term.  "Believe me, I will end the term fighting," he said.
Art by Tricia Guevara
For the latest in culture, fashion, beauty, and celebrities, subscribe to our weekly newsletter here  
Follow Preen on Facebook, Instagram, Twitter, YouTube, and Viber
Related stories:
Pres. Duterte's WTF moments: SONA 2019 edition
Did Mak Tumang throw shade at Imee Marcos with this SONA dress?
#WakaSONA: an archive of Duterte's lousy decisions
SONA 2019 fashion: From modern barongs to statement accessories