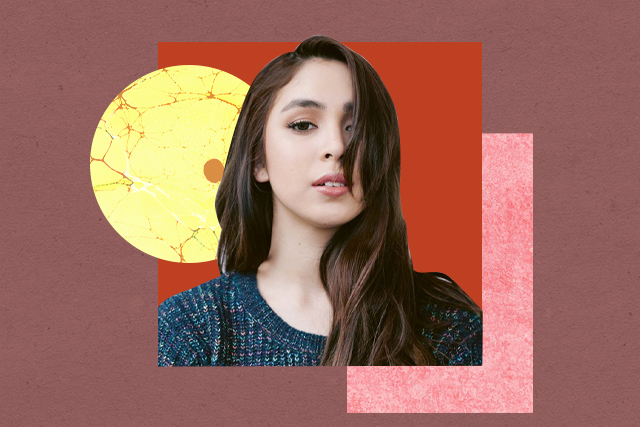 Unless you're living under a social media rock, then you might have seen the alleged cheating brouhaha involving Julia Barretto, Joshua Garcia, Gerald Anderson, and Bea Alonzo. But if you're still confused as to what's happening—we don't blame you, there are several opinions and allegations out there—we made a timeline for you.
Obviously, the fandoms are at arms over the rumors JoshLia allegedly broke up because Julia Barretto cheated with her Between Maybes co-star Gerald Anderson. Many have taken Joshua Garcia and Bea Alonzo's sides, saying they don't deserve to be cheated on.
Fans are disappointed because Julia once talked about Joshua breaking her trust after he was caught complimenting a girl via IG DM, and had to issue an apology on national TV. Plus, people—including Bea—pointed out this isn't the first time Gerald was unfaithful.
https://twitter.com/thatrealexis/status/1152943069483823105
At this point, we're not fully sure if the rumors are true because no one has released an official statement (only vague social media posts), and the claims are basically hearsay. However, netizens have A LOT to say about the situation, mostly directed at Julia.
On one hand, netizens have accused Julia of being ungrateful towards Joshua. These fans basically told her she had the audacity to ruin her love team which, allegedly, "saved" her career.
To Julia Barretto, I loved you and Joshua before pero sis grabe ka ha. The guy literally saved your failing career tapos eto ksksSKkkskss

I DO NOTE CONDONE CHEATING, REGARDLESS OF WHO INITIATED. HINDI KAYO BAGAY NI PHONE STARK ME!!

Bea Alonzo & Joshua Garcia deserve better hay

— Alphina (@maleedus) July 21, 2019
https://twitter.com/uwukirin/status/1152998023242424320
There are also those who are comparing Julia to other actresses like Kathryn Bernardo, Liza Soberano, and Nadine Lustre—all of whom are in popular love teams and are in relationships with their constant onscreen partners. Most of the tweets have implied Julia isn't loyal unlike the the three women.
Growing as a couple learning about each other and never give up on each other.

JULIA BARRETTO left the group. pic.twitter.com/guBzfr6Ik8

— — ••• (@eumanoban_) July 21, 2019
If you find someone love in your life, then hang on to that love. 🥰❤️

Julia Barretto can't even relate y'all 🙂 pic.twitter.com/hzAdcIq6VI

— 𝐫𝐢𝗮 🌤 (@reidnadyah) July 22, 2019
A Real Gorgeous and Queen is Loyal to their King. #JuliaBarretto
Julia Left the Group pic.twitter.com/pLNU8J5k7S pic.twitter.com/wiHP8MwNyd

— @ann (@sarangheyo_beyb) July 22, 2019
https://twitter.com/yanab02/status/1153247075364036608
We're not defending Julia's actions if it is true that she cheated with Gerald. However, the burden of blame shouldn't be placed on her alone. Remember that Gerald is in the picture as well.
Do we believe he's a serial cheater? We can't say because a lot of the stories about his past relationships have been allegations. But his ex-girlfriend, Kim Chiu, did hint in a 2015 Gandang Gabi Vice interview that a former boyfriend cheated on her.
What we can say is no one is in the position to shame Julia for what allegedly happened. If it's confirmed, Gerald is also to blame for this because he possible went after a young woman who was in a relationship, and also destroyed his own relationship with Bea.
It all goes back to the sexist notion that a woman is always the one at fault for being in the middle of a cheating scandal. The narrative goes: "The woman gets punished and she deserves the sh*t that's coming for her." You've seen this with the Beyoncé-Jay Z and Tristan Thompson-Jordyn Woods fiascos. Meanwhile, the men are given a free pass and if they're lucky, continue to thrive in their own careers.
So, the claims that Julia, or even Bea, destroyed her career is an unfair assessment of the situation. Why aren't we talking about the fact there are multiple allegations against Gerald's infidelity which spanned for years? To quote a question Trisha O'Bannon tweeted: "Nobody's acting career gets sidelined because of cheating allegations. Gerald cheated on like…. literally everyone and he still has a career?"
What is this narrative of "Bea ending Julia's career"???

1. Nobody's acting career gets sidelined because of cheating allegations. Gerald cheated on like…. literally everyone and he still has a career?

2. Why aren't we talking about Gerald's career being over?

— modern-day hippie (she/they) (@trishaobannon) July 22, 2019
You may be living for all this drama, but what we're seeing right now is just an excuse for people to pit two women against each other—both Julia and Bea are potentially victims of the situation. If you're going to point fingers at someone in cheating discussions like this, don't forget to turn your attention to the people like Gerald too.
Art by Tricia Guevara
Photo by Ralph Mendoza for Scout
For the latest in culture, fashion, beauty, and celebrities, subscribe to our weekly newsletter here  
Follow Preen on Facebook, Instagram, Twitter, YouTube, and Viber
Related stories:
A timeline of Bea Alonzo, Gerald Anderson, and Julia Barretto's alleged third party mess
Joshua Garcia declares his love and made a sincere promise to Julia Barretto
How we view cheating varies between men and women
Bea Alonzo is now "technically single"