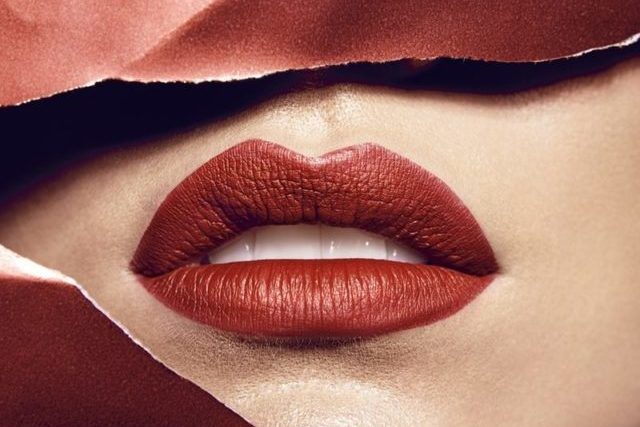 Lipsticks have been around since ancient civilization. But this makeup item didn't gain significant attention and success until the rise of motion picture since viewers could clearly see the eye-catching shades actresses wore.
All throughout modern history, several pop culture figures became well-known either for their go-to lipstick shades, or their lips. In honor of International Lipstick Day, we're going to list down the women (and some men) who are on everyone's inspiration boards.
Clara Bow
Clara Bow was considered the beauty icon during the '20s flapper era. She was known for her heart-shaped "doll lips" which were drawn with lipliner—mostly focusing on the lower lip and Cupid's bow, and leaving the corners nearly bare. MAC Cosmetics senior artist Ashley Rudder told Byrdie that Clara would usually use dark lipstick shades to go with her jet black hair and overall dramatic look. (Coincidentally, today is her birthday too!)
Marilyn Monroe
Marilyn Monroe is the epitome of old Hollywood glamour. She was known for her platinum blonde hair and crimson lips since the early '50s. According to InStyle, Marilyn loved Max Factor's Ruby Red. Marie Claire also noted she would "contour" her lips—using a darker shade on the edges and applying a lighter shade towards the center—which helped accentuate her iconic pout.
Elizabeth Taylor
Another '50s icon was Elizabeth Taylor, who is known for her jewels, violet eyes, and pink-red lips. Her former makeup artist Francesca Tolot told The Hollywood Reporter that Liz loved collecting Elizabeth Arden lipsticks. Likewise, her personal assistant Tim Mendelson revealed she also loved a shiny lip—she usually applied gloss that's the same color as her lipstick with a sponge applicator.
Tim Curry
The Rocky Horror Picture Show is a cult-classic film which portrayed stories of characters in same-sex relationship and also those who are transgender. Tim Curry, who played Dr. Frank-N-Furter, had on a full face of makeup with dark berry lips. Marie Claire noted that his lipstick "set the tone for the androgynous movie."
Madonna
https://www.instagram.com/p/Buy7XkpFg_i/
Red lips live on thanks to Madonna. The singer is inspired by Hollywood glamour, which explains her Marilyn-esque looks (blonde hair and bright red lipstick). In the '80s, she was always seen pairing a red or berry lip with heavily-lined eyes. As years went by, she started going for more neutral shades.
Julia Roberts
Brown and nude lipsticks became more popular during the '90s and early '00s. According to Vogue, this was when women started seeking for shades that match their skin tones. One actress who donned these shades often was Julia Roberts. It only makes sense since she's known for her million-dollar smile. (We're not exaggerating. Her smile is reportedly insured for $30 million.)
Angelina Jolie
https://www.instagram.com/p/B0fOGNJhF2L/
No matter what lipstick she had on, people looove Angelina Jolie's luscious lips. It's so famous that many questioned if they were real or not, which is nobody's business because she's beautiful either way. But if there's one look that made it to the lipstick hall of fame, it's her wine red lip paired with blue eyeshadow in Hackers.
Kylie Jenner
https://www.instagram.com/p/ByYyclHnbk4/
Kylie Jenner's lips is not just a look, it's practically an Instagram lifestyle at this point. The beauty entrepreneur is known for her full pout, which was controversial at some point because she got lip fillers. (Again, nobody's business.) But she took the criticisms in stride and later created the Kylie Cosmetics Lip Kits. Jokes on everyone because Kylie Cosmetics is now a billion-dollar business.
Photo courtesy of Unsplash
For the latest in culture, fashion, beauty, and celebrities, subscribe to our weekly newsletter here  
Follow Preen on Facebook, Instagram, Twitter, YouTube, and Viber
Related stories:
A tale as old as lipstick
Support local brands on National Lipstick Day
Cop the Marilyn Monroe look like Chloë Grace Moretz
Kylie Jenner is over lip fillers