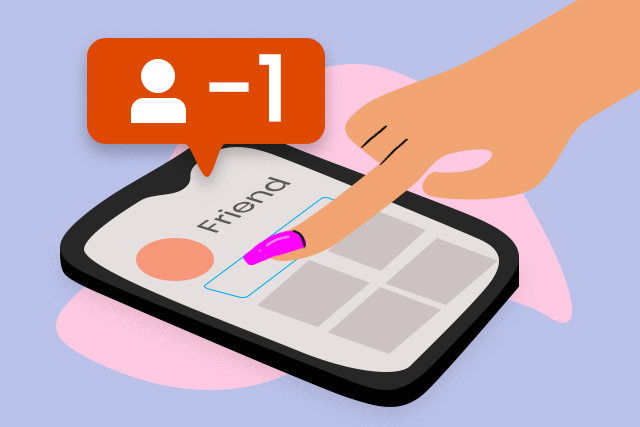 Social media is the easiest way to connect with people. You could chat up someone you haven't talked to or seen in a while and you can add and follow people you want to meet. Thank god for the internet for bringing the world together, right?
But once people make a big deal out of who's following who, you'll see just how much we focus on our and other people's online lives.
For example, Kylie Jenner and Jordyn Woods. The two had a public falling out when Tristan Thompson allegedly made out with Jordyn at a party. Since Kylie's sister, Khloé Kardashian, was Tristan's girlfriend, she had to deal with the situation as well and watched her BFF move out of their house.
READ MORE: It looks like Jordyn Woods and Khloé Kardashian are finally free of Tristan Thompson
Once the scandal blew over, Kylie and Jordyn were reportedly on the road to fixing their friendship. But people finally got the confirmation that they're not BFFs anymore when Kylie unfollowed Jordyn on Instagram.
This is a narrative we also see with romantic relationships. Several outlets have based breakup news on a celebrity's following and followers list. Remember when Bea Alonzo unfollowed her then-rumored boyfriend Gerald Anderson and Pia Wurtzbach when they starred in My Perfect You?
We're really living in a world where relationships in general are dictated and measured by our social media follows. Full disclosure: I met a lot of my friends and acquaintances online thanks to our collective love for the same taste in music. So I've seen and been in "This person unfollowed me" discussions; there was even one who went the extra mile to ask why I unfollowed them.
READ MORE: How social media affects me as a 20-something
It's understandable—it's basically the virtual equivalent of declaring "FO" (friendship over) to someone. But really, it shouldn't be a big deal. Licensed psychotherapist Abby Thompson told Hello Giggles, it's normal to unfollow friends, especially if you're constantly feeling jealous about their lives. "When scrolling through Facebook or Instagram, people often find themselves in a weird feeling soup that can be kind of overwhelming. If you're jealous of something going on in a friend's life or frustrated about something they're doing, it can reinforce a feeling of helplessness scrolling past it over and over," she said.
Likewise, Quartzy advised that platforms like Instagram should only be limited for "best friends and hobbies," so it's totally fine to unfollow (or not follow) certain people in your life. It also added that Facebook should be the de facto site where you keep up with the lives of your family and high school batchmates you haven't spoken to in five years.
Of course, that's still up to you—you're free to unfollow, unfriend, or mute anyone you want. It's your account, you make the decisions on what you want to see on your feed.
READ MORE: Hit unfollow on these toxic types of men on social media
But people taking offense when friends unfollowed them? If there wasn't any bad blood prior to the unfollow, there shouldn't be a problem. As Hello Giggles noted, the first step is reaching out to said friends, especially if you're really close to them, and asking what's up. They may simply be purging their feeds for personal reasons and you have to respect their decision in doing so.
That said, social media following also shouldn't gauge friendship status between people. It's like becoming "Instagram official," it's not required to validate your relationship with someone. And this is coming from someone who's not Facebook friends or Instagram mutuals with a lot of my friends.
Remember: There's a world outside our online lives. Sure, it's easier to talk to people via social media, but miscommunication is a continuing problem in this day and age. If you're curious or confused by your friends' actions online, talk to them—simple as that. Get your nose out of your phone screen and make sure you're still grounded in the real world.
Art by Tricia Guevara
For the latest in culture, fashion, beauty, and celebrities, subscribe to our weekly newsletter here  
Follow Preen on Facebook, Instagram, Twitter, YouTube, and Viber
Related stories:
Let's face it: Low maintenance friendships produce high-quality relationships
How I developed a healthier relationship with social media
Empowering tomorrow's leaders starts on social media
11 movies to celebrate the female friendships in your life